Asus surprised us last year with fantastic flip cameras on its Zenfone 6. So, Asus has decided to keep them on the Zenfone 7 and Asus Zenfone 7 Pro this year with a host of new hardware. The Zenfone 7 series launched with the high-end processor Snapdragon 865 series, capable enough to give OnePlus 8 and 8 Pro a run for their money. Further, they have a massive battery on both smartphones, which are not common to find in their price category. TOP10.DIGITAL thinks that this could be a great smartphone for its readers.
Zenfone Series 7 was officially launched in Taiwan, but Asus has not said anything about the international availability of the two smartphones. If you are intrigued by the new flagship smartphone Asus, here is an overview of the specifications, features and prices of the Zenfone Series 7.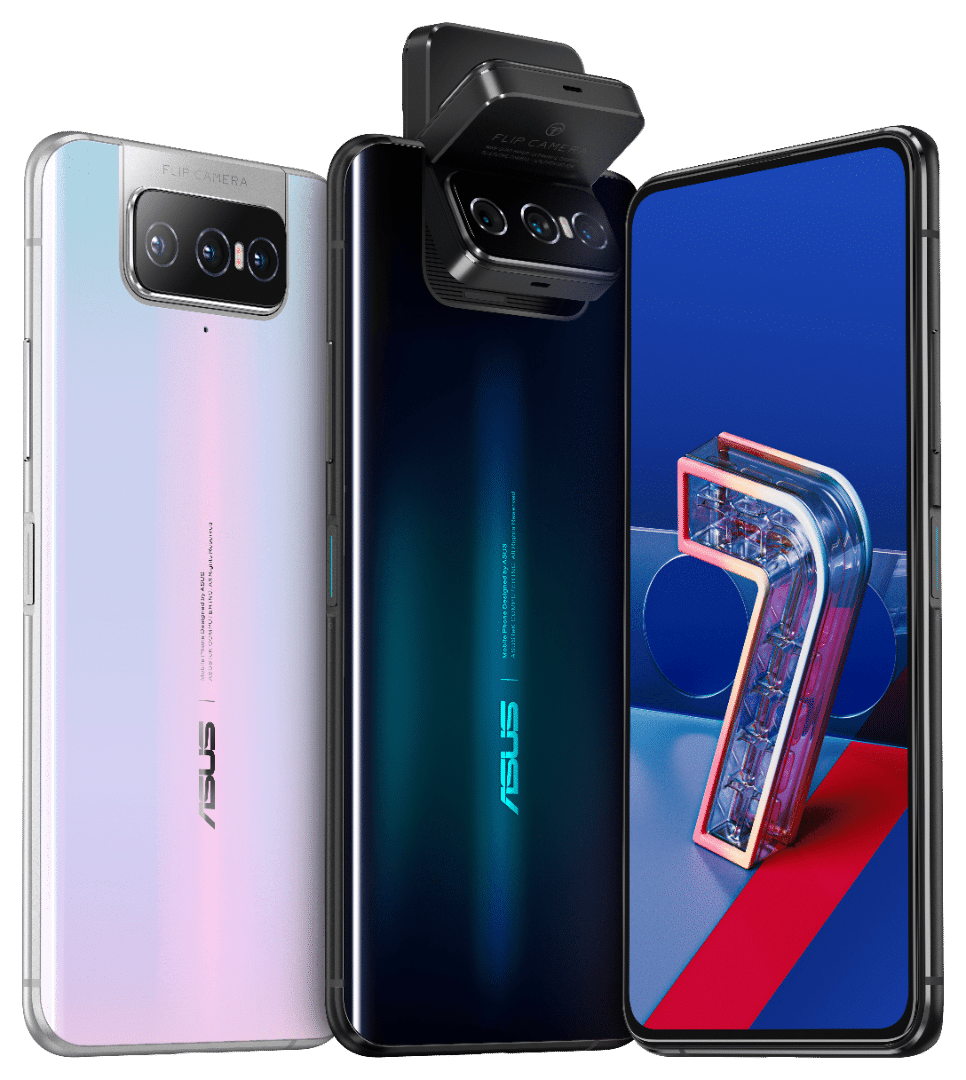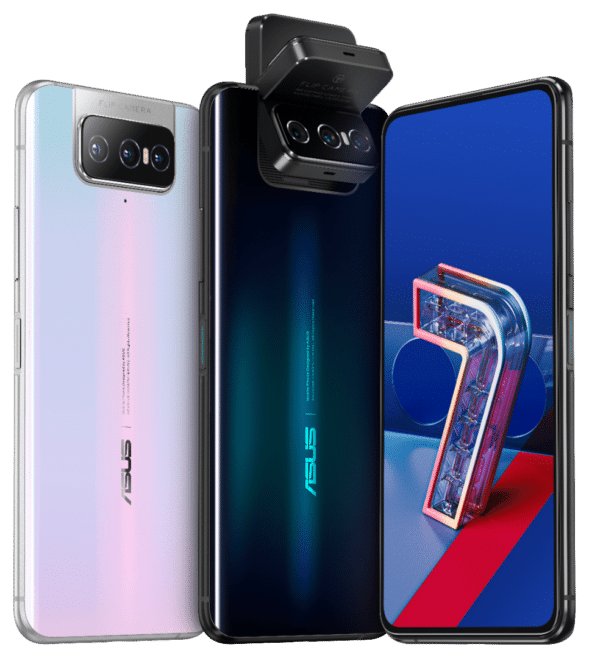 Asus Zenfone 7 pro and 7 Specifications
| | |
| --- | --- |
| Display | Asus Zenfone 7 pro and 7 both have 6.67-inch FHD+ Super-AMOLED displays with 90Hz refresh rate and HDR10+ function. |
| Processor | Asus Zenfone 7 has 865 Snapdragon Chipset while Zenfone 7 Pro has 865+ Snapdragon Chipset. |
| RAM | Asus Zenfone 7 has two options: 6GB and 8GB while Zenfone 7 Pro has 8GB. |
| Storage | Asus Zenfone 7 offers only 128GB internal memory while Zenfone 7 Pro has 256GB internal memory. |
| Cameras | Both Zenfone 7 and Zenfone 7 Pro, have three cameras – a Sony IMX686 64 megapixels, a set of 12 megapixels ultrawide-shooter, and a telephoto 8 megapixels camera – all of them are attached to a flipping module. When turned down, these cameras help in capturing rear images, but when they are flipped up, they act as selfie cameras. |
Asus Zenfone 7 Pro and 7 Features
Asus has provided the flip mechanism works better than the one in Zenfone 6. The reason Asus made the camera module tough enough to survive 200,000 flips, which is twice as strong as that of Zenfone 6. Cameras support a variety of features including the sci-fi sound is played when they are flipped upwards.
Powered by high-end processors, the Zenfone 7 and ASUS Zenfone 7 Pro are among the fastest smartphones you can get on the market. They compete with OnePlus 8 OnePlus 8 Pro, Samsung Galaxy Note Ultra 20, and the Oppo Find X2 on the market. The Asus Zenfone Series 7 also has a massive 5000mAh battery that a lot of flagship phones lack.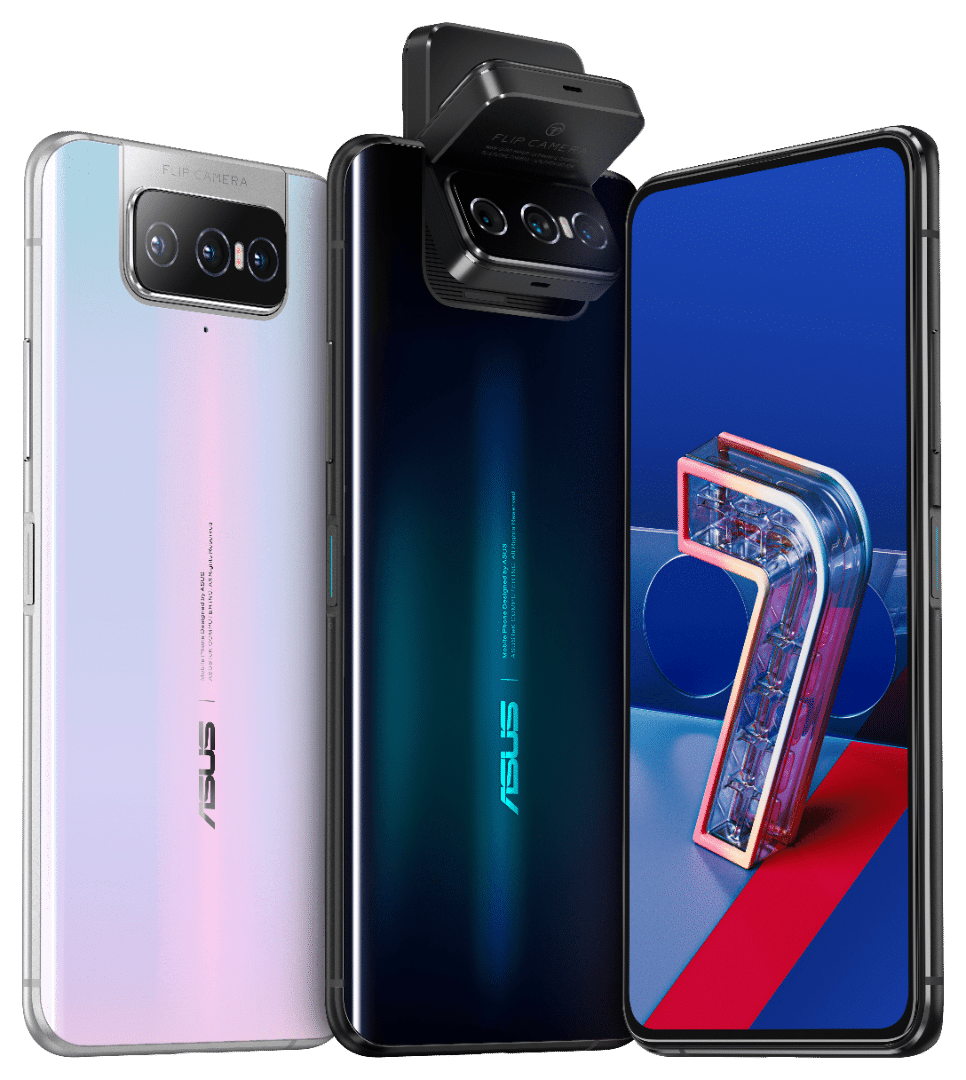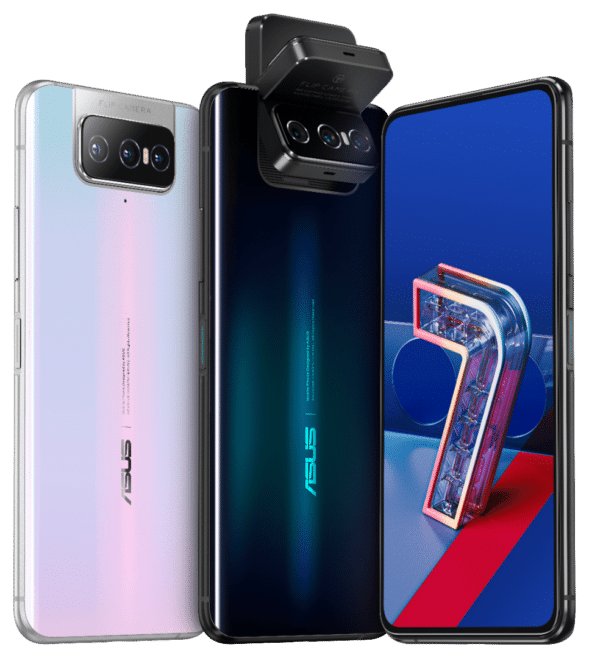 Asus Zenfone 7 Pro and 7 Price
The Asus Zenfone 7 6 GB RAM and 128GB storage variant cost TWD 21,990 (approximately $ 748) and 8GB RAM with 128GB storage costs TWD 23990, which is about $ 816. The Zenfone 7 Pro has only one version with 8GB of RAM and 256GB storage which costs 27990 (approximately $ 950).