Raspberry Foundation UK has come now with another small but complete personal computer Raspberry Pi 400. They are going well with their core purpose and aim to promote basic knowledge and teaching of computer science in schools as well as in developing countries. Raspberry released the smallest single board computers perfectly designed for the student at an affordable price. Now, they have further evolved their products and have released Pi 400 with more features and specs. Let's dive deep into it.
Overview of Raspberry Pi 400
Well, previously we know that Raspberry computers are just single boards and do not have a keyboard, mouse, or monitors. So, the users used to buy all accessories and hardware. However, now Raspberry has simplified things with the release of Pi 400 which is also the fastest ever Raspberry model. The only monitor is something that users will have to buy separately. Because the new Pi 400 has built-in a keyboard.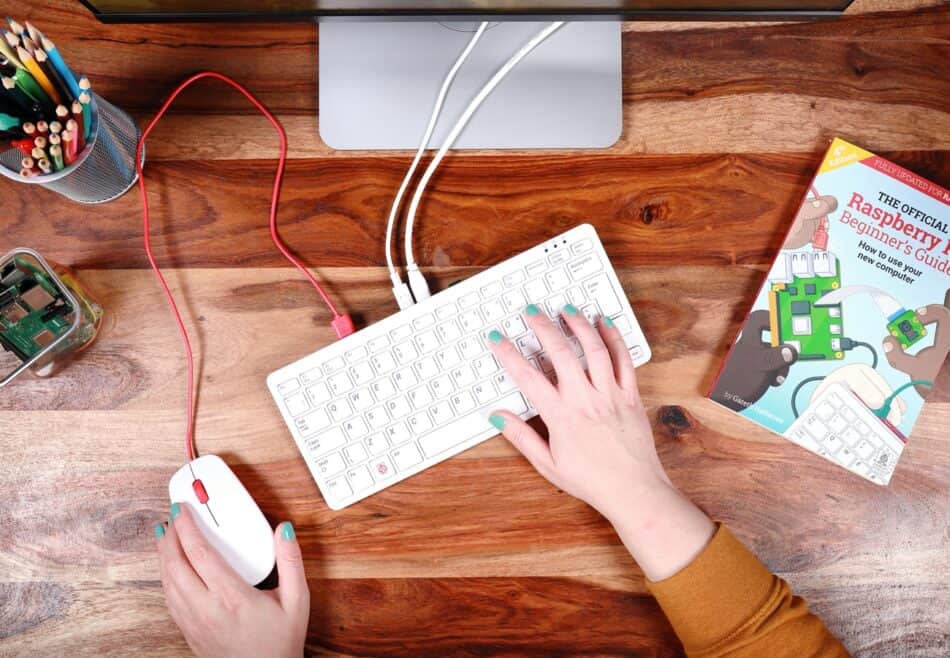 It means a whole computer is embedded in just a keyboard. Moreover, the Pi 400 kit also includes a wired mouse, an HDMI cable, a power supply, and a microSD card containing Raspberry Pi OS. Apart from these accessories, you will get a short book "The Official Raspberry Pi Beginners Guide" containing tips and tricks to use Pi 400 more effectively.
Tech Specs of Raspberry Pi 400
Pi 400 is, though a small gadget yet it is very powerful with amazing technical specifications. It consists of a quad-core 64-bit processor, wireless networking, dual display output as well as 4K video playback. Moreover, Pi 400 is one of the most powerful and easy-to-use computers which has been built into a keyboard. It has specially designed thermals to keep your Pi 400 computer silent when you are working hard on it. However, the other specifications are shown in the following table.
| | |
| --- | --- |
| Processor | Quad-core Cortex-A72 (ARM v8) 64-bit SoC 1.8GHz |
| RAM | 4GB LPDDR4-3200 |
| Wireless Connectivity | Dual-band (2.4GHz and 5.0GHz) |
| Bluetooth | 5.0, BLE |
| GPIO Header | Horizontal 40-pin |
| Power | 5V DC |
| Video Playback | 4K Video |
| Keyboard | 78- or 79-key compact keyboard (Regional Variant) |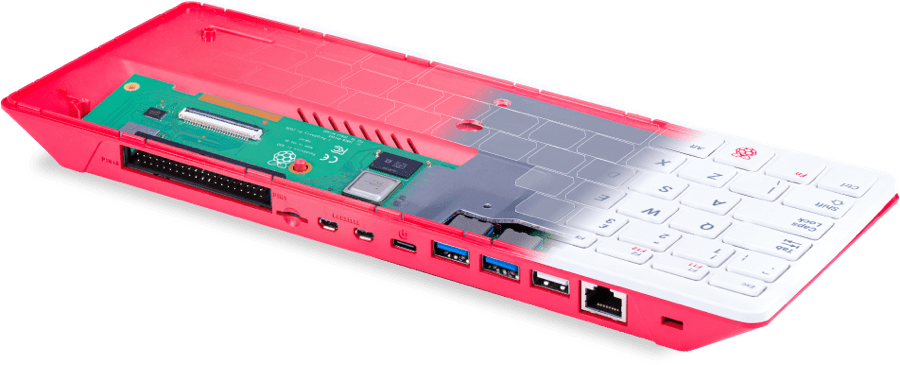 Features of Raspberry Pi 400
Well, Pi 400 has come with a lot of features. Earlier, users had to buy a keyboard, mouse, and other accessories separately. However, the new computer has simplified things a lot. The following are the features of Raspberry Pi 400.
It has powerful processors with built-in thermals to keep the system cool
It is very easy-to-use and portable
With HDMI cables, it can be connected to projectors
It supports 4K video playback
It contains a high-quality keyboard
It features a 300MHz clock speed, and eventually the fastest Raspberry Pi model
What is the price of Raspberry Pi 400?
Well, if you have made up your mind to buy this smallest while the fastest Raspberry Pi model then you need to know its price. If you wanna buy its read to-go kit with all accessories then it will cost you $100. While if you already own accessories and only want to get a keyboard embedded computer then its price is $70. It is also worth mentioning that the complete kit also contains The Official Raspberry Pi Beginners Guide. But, if you do not buy the kit then you can buy the guidebook only also as well as a free pdf download.
What is included in the complete Raspberry Pi 400 Kit?
Raspberry named the complete Raspberry Pi 400 as "Christmas Morning" product. The complete kit includes the following items.
A Raspberry Pi 400 computer
An official USB mouse
An official USB-C power supply
An SD card with Raspberry Pi OS pre-installed
A micro HDMI to HDMI cable
The official Raspberry Pi Beginner's Guide
In how many languages Pi 400 keyboard is available?
It is the first time that the Raspberry keyboard will support other languages as well, alongwith English US and English UK. At the time of launch, this computer supports French, Italian, German, and Spanish keyboard layouts. However, Raspberry is committed that in the near future there will be also feasibility for some other set of languages.
How to buy Raspberry Pi 400?
Now it is time to buy your Raspberry Pi 400. But how to buy it? Well, you can buy Raspberry products from approved sellers. Follow the following steps to find out the approved sellers.
Step 1: First of all visit the official page of Pi 400 and then click on Buy Now button as the below image shows.


Step 2: Once you click the Buy Now button, it will take you to a section to choose your region as well as keyboard model.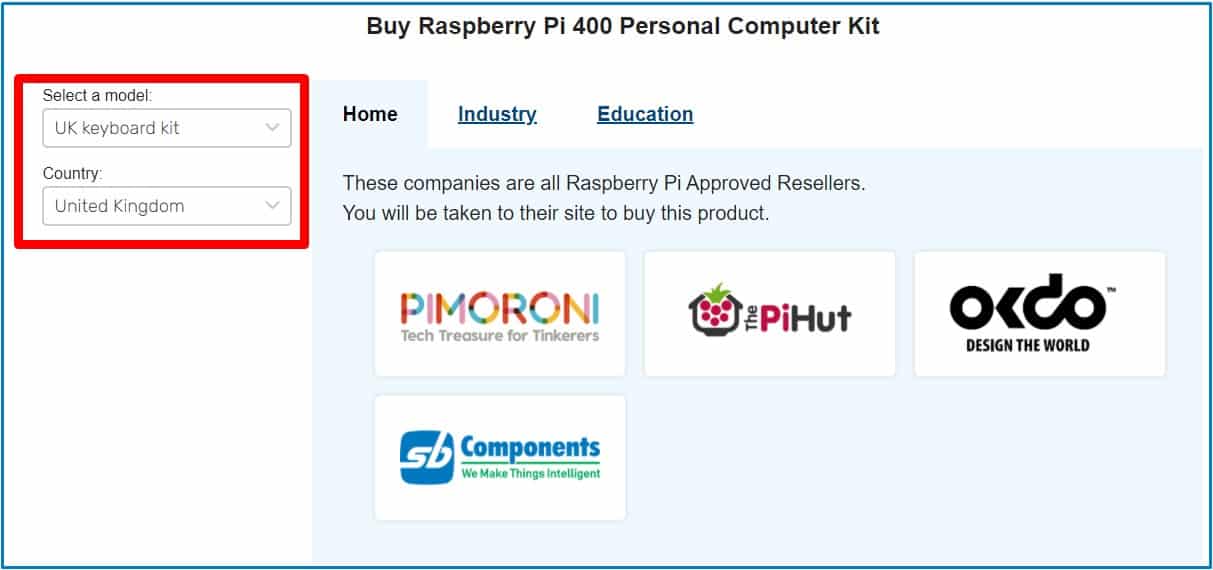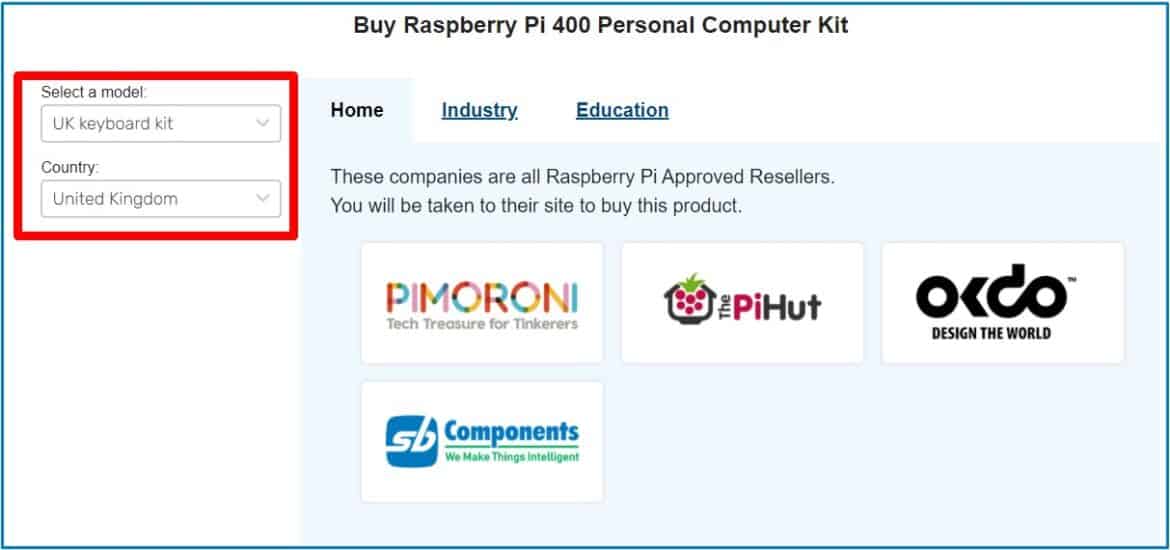 Step 3: Select any seller of your choice and place order there.
Conclusion
Raspberry Pi 400 is a perfect educational tool for students of all ages. Also, this computer embedded in the keyboard is available at a very affordable cost, easy-to-use, and portable. Now, provides you with accessories as well and keyboard models that support multiple languages. Stay tuned with us for more updates, and news.