Apple Event March 2022, the first of this year was held online with the motto "Peek Performance" at Apple Park. As rumor suggested that something new and exciting is going to be unveiled and it has proven true. We have witnessed the launch of Mac Studio and Studio Display. We can rightly but unofficially say that these are the love child of Mac Mini and Mac Pro. The newly announced products are much faster and with enhanced performance while using the M1 Ultra chip. This is the reason that Apple Event March 2022 was named Peek Performance.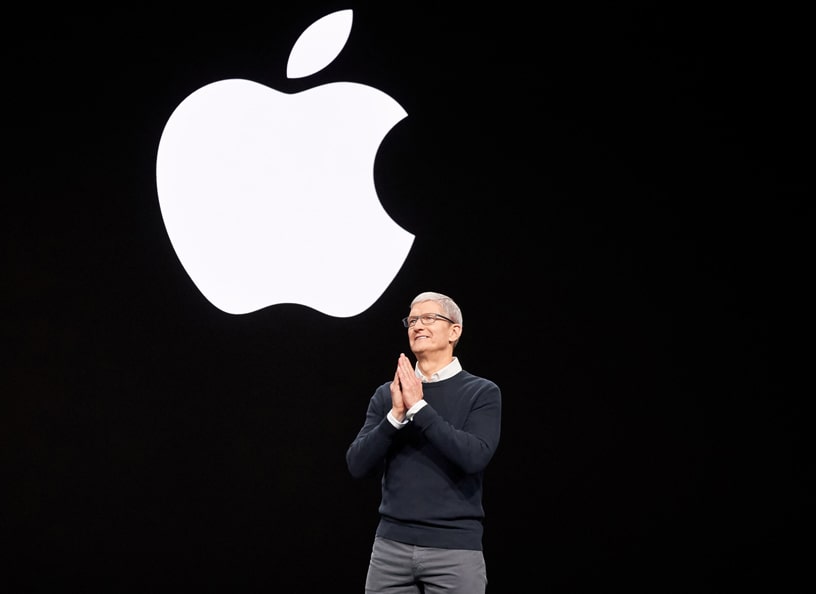 The low-cost iPhone SE 15 was also announced but the much faster speed with the use of the A15 Bionic chip. Let's explore further what this amazing Apple Event March 2022 has in its bag.
Apple Event March 2022 Announcements
Apple gadgets are widely used in the world and people wait for every new product from the famous brand. The only reason is that Apple takes care of its customers and provides them with the best gadgets. The same happened in this event as Apple CEO Tim Cook opened the gate to much faster products as compared to previous ones with his appearance on the stage.
The event reflected that Apple has transformed from M1 to M1 Pro and now to MI Ultra chip to boost up the speed and performance of its products. The following announcements were made in the Apple Event March 2022.
Famous movies and games on Apple TV+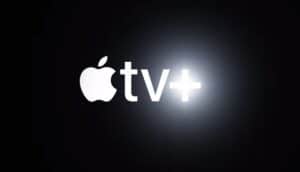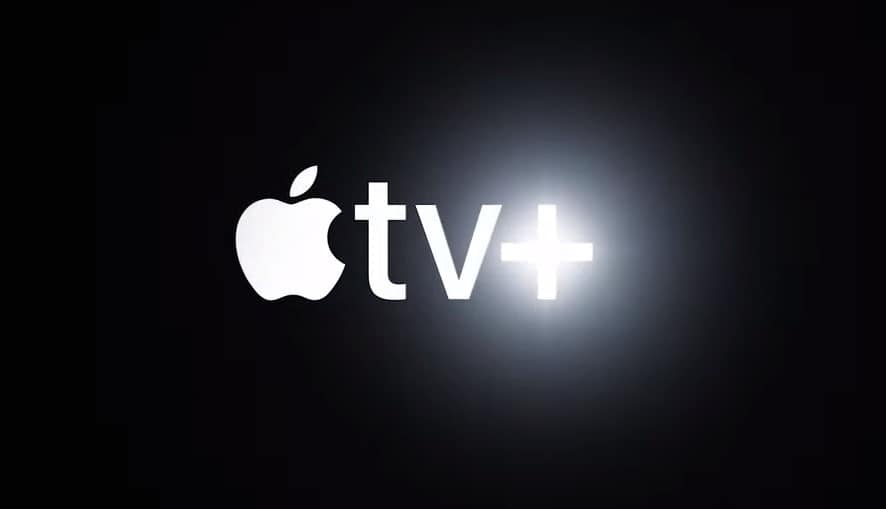 Apple CEO Tim Cook that they are going to work with the famous filmmakers of the most popular films that have won many awards in the past. Now people will be able to watch those original movies, amazing videos, dramas, and many suspense videos free from local broadcast restrictions to enjoy their leisure.
Moreover, it was announced that Apple has done a deal with MLB eventually making its first entry into live sports. On each Friday, two exclusive Major League Baseball games will be aired. However, people of the United States, Canada, Australia, Brazil, Japan, Mexico, Puerto Rico, South Korea, and the United Kingdom will be able to watch those games.
Green Apple iPhone 13 and 13 Pro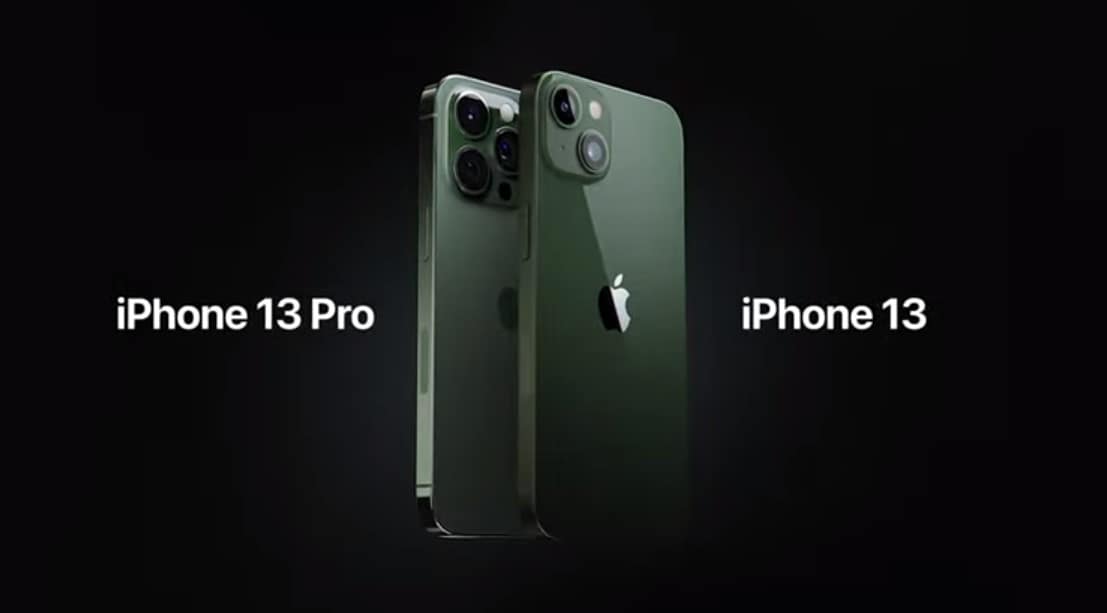 The first product that was launched in the Apple Event March 2022 was iPhone 13 and 13 Pro in Green color with added and advanced features. These smartphones have iOS 15 and A15 Bionic chips that take their performance to a whole new level. Mr. Cook claimed that it is the phone with our most advanced dual-camera system ever with 12MP. It offers 2x optical zoom out and Digital Zoom up to 5x. Moreover, it will enable capturing videos in a cinematic mode with 4K resolution.
Similarly, it was announced that battery wise its performance has been bettered, and now its battery backup time is 17 hours. These green iPhones can be pre-booked from this Friday 10th of March 2022. While it will be available to customers on 18th March 2022. The price of these smartphones is $699.
Budget iPhone SE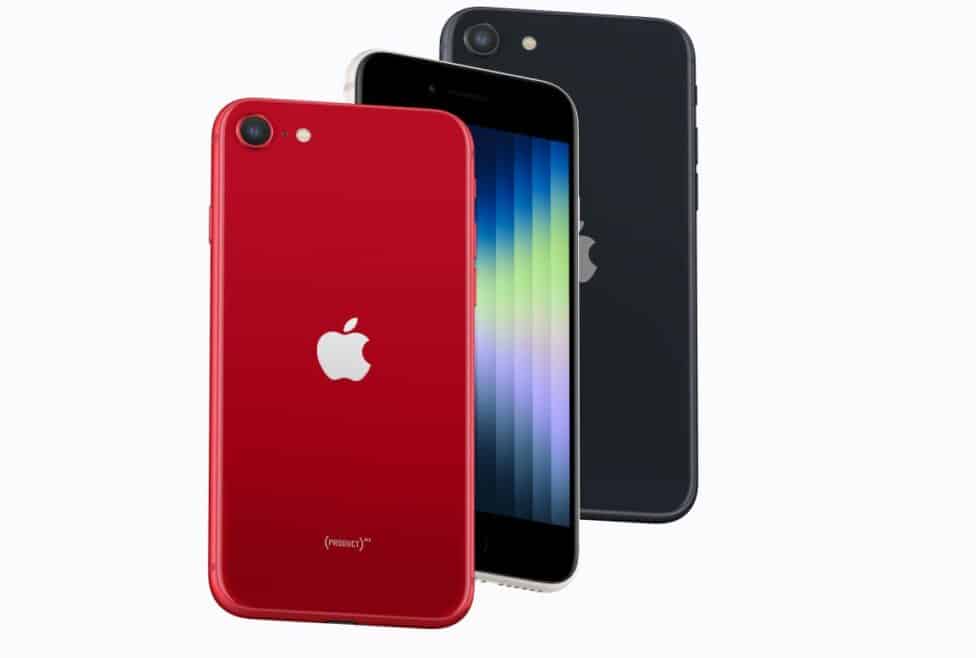 Apple Event March 2022 saw the launch of a new budget iPhone SE which is the successor of 2020. But this time it has been launched with much boost in the performance using A15 Bionic Chip as well as 5G Connectivity. This iPhone model has a long-lasting battery, a small size chip but with the fastest speed, durable design, and a Home button. It was claimed by Apple that it has a superstar 12 MP camera.
This new and small iPhone has the same chip that iPhone 13 has so it works with lightning speed. The iPhone SE can be pre-ordered on 11 March 2022 while it will be available from March 18, 2022. Its price is $429
Apple iPad Air with M1 Chip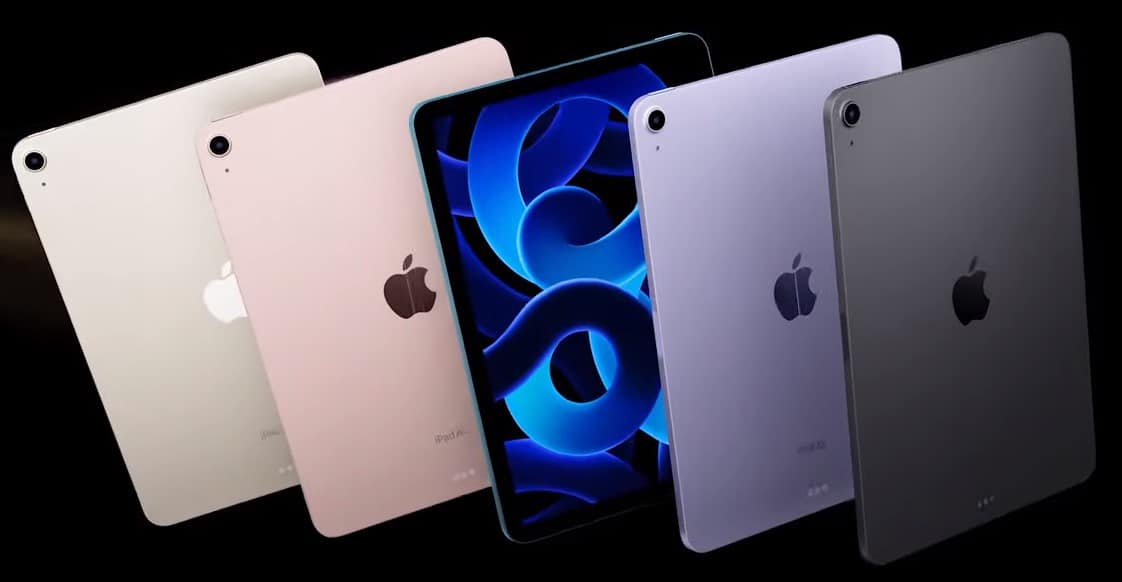 Apple announced a new version of its Mid-range iPad Air in the Apple Event March 2022. The new iPad uses the same M1 processer which is being used in the iPad Pro and Macbook Air models. Hence you can imagine how effectively and faster will work this iPad. IT has 5G connectivity as well as features to work with Apple Pencil and magic keyboard. The 10.9-inch Liquid Retina display features advanced technologies like True Tone, P3 wide color, and an antireflective coating.
Its extraordinary 8-core GPU delivers up to 2x faster graphics, so users can draw a social media filter in Procreate, build in 3D with uMake, and more. And with all-day battery life, they can keep creating wherever they go. Moreover, iPad Air is available in 5 different colors i.e Space Gray, Starlight, Pink, Purple, and Blue. Its price starts from $599 and will be available at Apple stores on March 18, 2022.
Mac Studio with M1 Ultra chip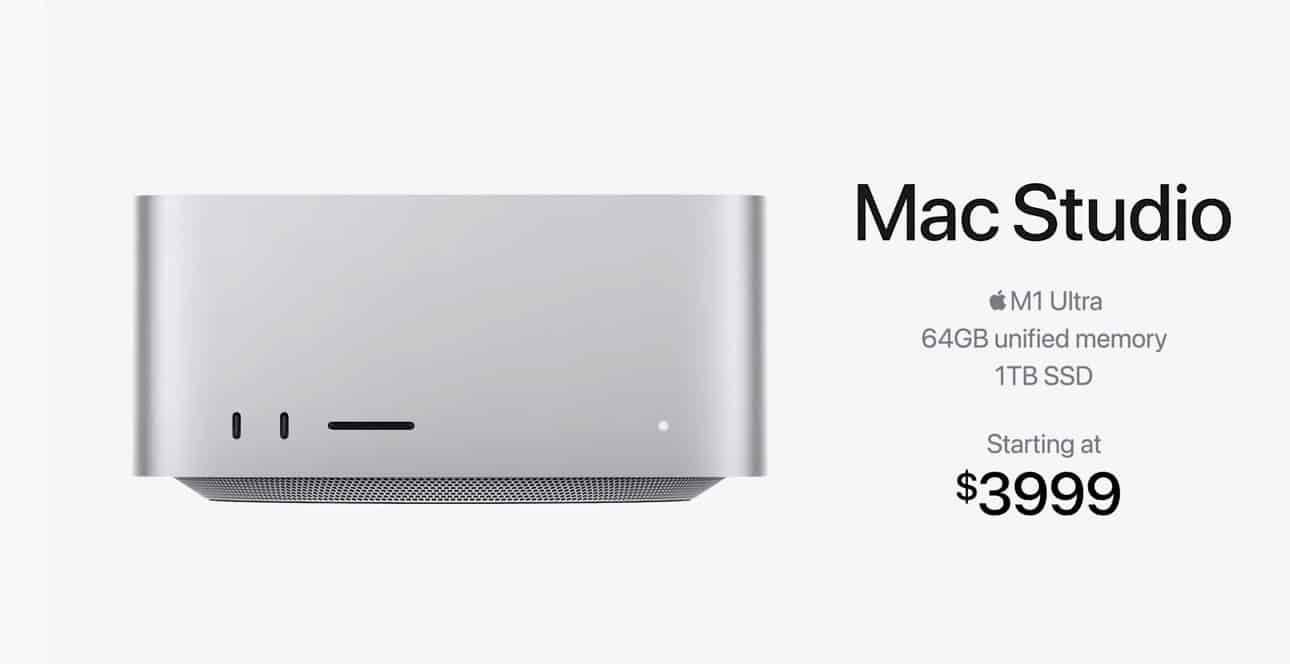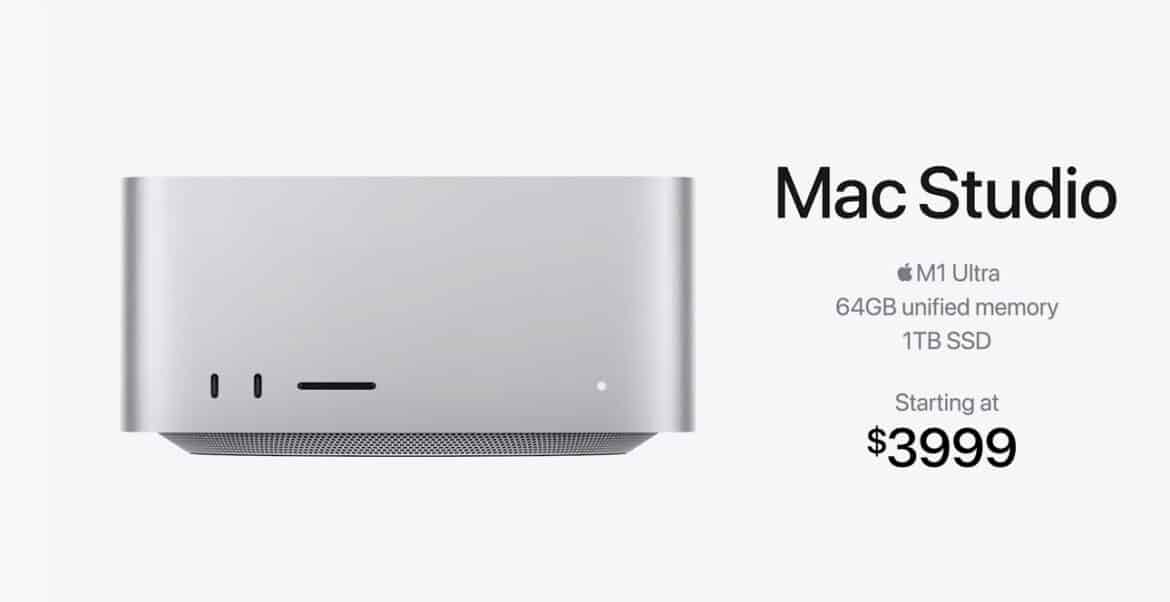 This was an amazing product announced in the Apple Event March 2022 which has outrageous performance. It is available in two versions one with a chip M1 Max and the other is with an M1 Ultra chip. As I said earlier it is the love child of the Mac Mini because of some of its features. Mac Studio is an entirely new Mac desktop with outrageous performance, extensive connectivity, and new capabilities into an unbelievably compact form. It has everything you need within easy reach and transforms any space into a studio.
Moreover, it all starts with your choice of the ferociously fast M1 Max or the all-new M1 Ultra which is the most powerful chip ever in a personal computer. It can perform up to 22 trillion operations per second with the most powerful chip that has 114 billion transistors. The price revealed in the Apple Event March 2022 for Mac Studio starts from $3999.
New Studio Display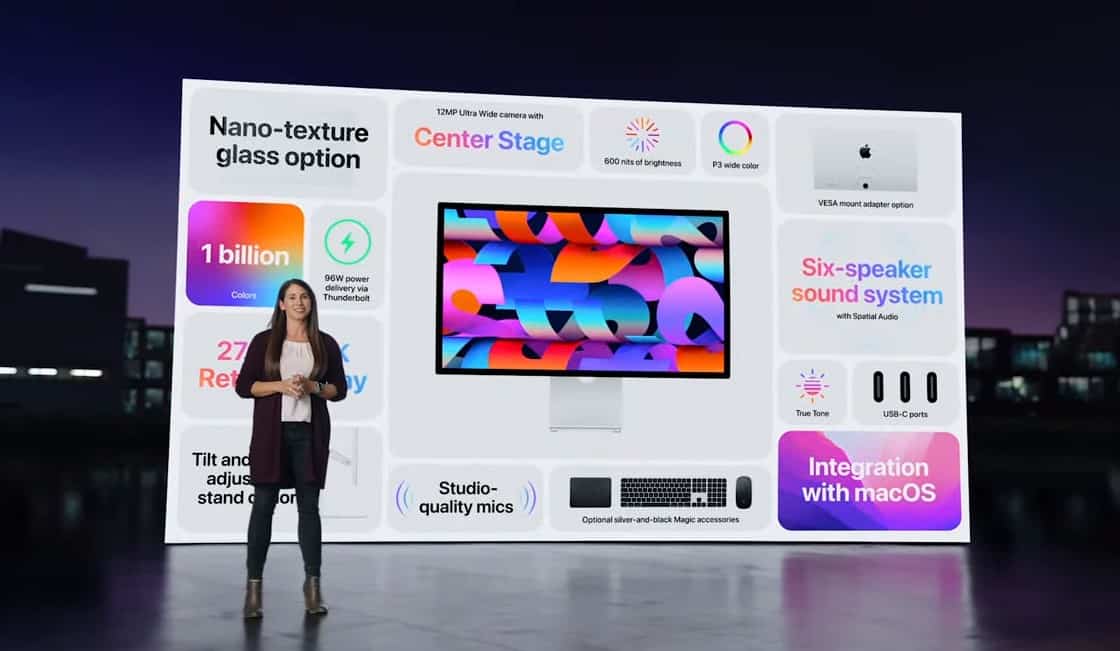 In Apple Event March 2022, Apple's new Studio Display was announced which has a 5K Retina 27-inch screen, speakers, and has a built-in camera. Moreover, it has 14.7 Million pixels and offers 1 billion colors to give you a clear picture. While the chip used in it makes its operations lightning fast.
Users can also choose between an all-aluminum enclosure with a tilting stand or a tilt and height-adjustable stand option. Studio Display is the ultimate partner for the stunningly compact and astonishingly powerful Mac Studio. Also, it pairs perfectly with Mac notebooks and desktops. The pre-order for Studio Display has started right after the Apple Event March 2022. However, the store availability will be made on March 18, 2022. While its price is $1599.
Conclusion
Apple Event March 2022 with the tagline Peek Performance unveiled stunning gadgets with a massive boost in their performance. Apple is introducing faster-speed products every year while using their own Apple Silicon M1 chip which started from the 2020 Apple Event. Users will now not experience any operational deal while working on heavy files. Similarly, iPhone 13 has the best camera system to shoot your memories. Keep visiting us for more such updates.