Apple Mac event 2020 also named as Apple event one more thing was held virtually on November 10, 2020, at Apple Park. Where they made some important announcements. If we remember WWDC 2020, Apple announced that they are going to end a 15-year relationship with Intel. Eventually, they are going to use ARM chips dubbed Apple Silicon which is already being used in the iPhone and iPod. This was Apple's 3rd event of fall and as expected we saw the first Apple Silicon Macs. Here are all the announcements made during Apple Event November 2020.
It is also worth mentioning here that One More Thing is what Steve Jobs used to say when there is something big at the end of the event. While people think it is finished and all the announcements have been made then he used to say One More Thing.
Apple Mac Event 2020 announcements
Well, no doubt, Apple is one of the most loved brands in the world and every Apple user always waits to know about the latest updates announced by Apple. The following are the announcements made by Apple during their Mac Event 2020 with the tagline one more thing.
The event was all about the Mac products with much more advanced features and functions. Apple CEO started the event by introducing the M1 chip, Apple's own chip. This chip is too small yet it consists of 16 billion transistors that can perform 11 trillion operations per second. While the best of this chip is that it uses minimal power as compared to previous generations and other computers. Apple also claimed that this chip fetches the world's best performance per watt. While its integrated graphics makes the 2 times faster GPU.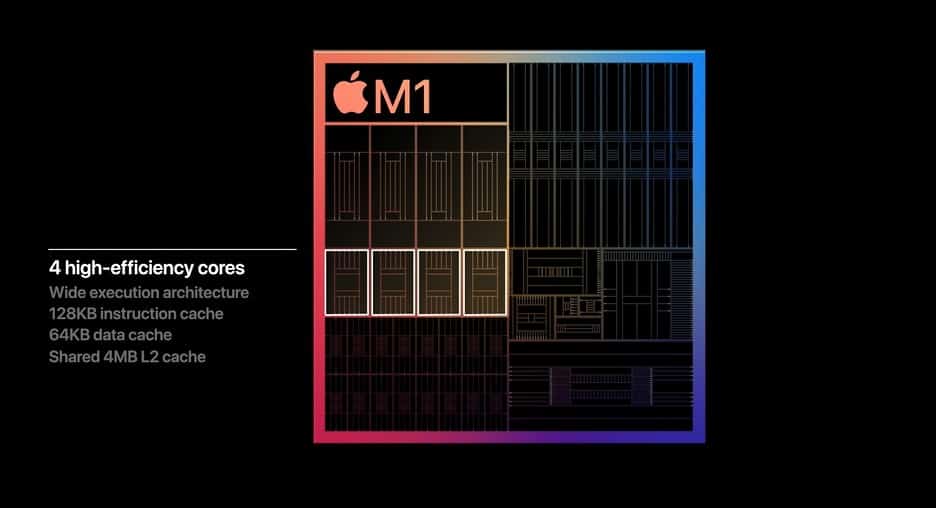 Moreover, previously there were a lot of chips used to be used while assembling a Mac. However, now there will be just one chip performing all the actions and too faster than ever.
macOS Big Sur
During Apple Mac event 2020, before unveiling Macs, macOS Big Sur updates were delivered. It was said that with the integration of the M1 chip, Big Sur will be now faster, secure, and productive. Apple Mac Event 2020 also revealed that there will be no more privacy features like Touch ID as well as more control of the users over their apps and data. Apart from this, the M1 chip will auto-optimize the tabs and eventually will prevent the battery. macOS Big Sur in the new Macs will be 6 times faster than the previous generations.
With the powerful 16 core CPU and M1 chip, the new Macs will wake up from sleep mode instantly. While it is also pleasing that now you can directly connect your iPhones with Macs to use apps. A universal app is also made while combining Apple Silicon and Intel than can boost the performance as well as giving you an immersive gaming experience.
Apple Silicon Mac
As it was stated during the WWDC 2020 that there will Apple own chip Mac by the end of this year. So, Apple fulfilled its promise and releases the new Mac with much much faster speed than ever because of the M1 chip. Three products of Mac were announced in today's Apple Mac event 2020 that is the following.
MacBook Air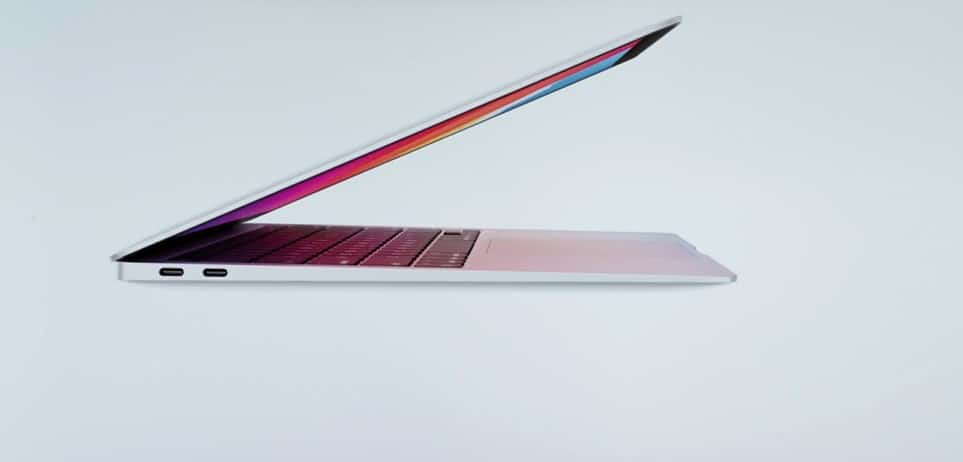 The first Mac product revealed during Apple Mac Event 2020 was MacBook Air. It is one of the best selling MacBook, however, its latest design with M1 has made it much more different than the previous one. Also, its sleek design makes its portability easier than ever. The new technology coupled with the M1 chip has boosted its performance to the next level and operations are done now 3.5 times faster. While its editing capability has blown to 5 times faster because of powerful GPU performance due to M1.
Apple Mac Event 2020 also reveals that when it is compared to the best selling laptop, MacBook Air performance is 3 times better. Further, from a PC, it is 98% faster. While Machine Learning technology, Neural Engine, SSD, and M1 make its performance 9 times faster than the previous versions. Similarly, it supports high-resolution images and 4K video and the best part is it has a silent design that means there will no noise while using MacBook Air.
When it comes to the battery of the MacBook, it was revealed that this new product has the best ever battery life. While browsing the internet it lasts for 15 hours and 18 hours for video playback.
The price stated in the Apple Mac Event 2020 for MacBook Air is $999. If you are a student and need for educational purposes then it will cost you $899. You can order it from right now but will be shipped the products from the next week.
Mac Mini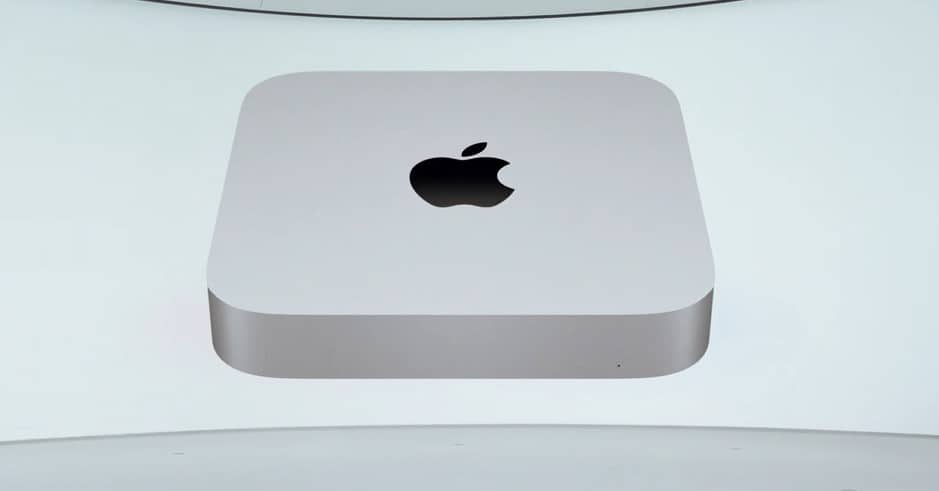 Apple Mac Event 2020 unveils the Mac Mini with the most compact design using an M1 chip and is very easy to transport. It is similar to the desktop version and works like a CPU but much faster. From a Windows Desktop CPU, it works 110% faster. It is much reliable for developers, scientists, engineers, musicians, and programmers. It provides the best graphics experience when it comes to gamers. Also, it supports 8K video resolution.
Moreover, the combination of Neural Engine, Machine Learning, and M1 chips makes it 15 times faster than the previous generation. The price of Mac Mini revealed during Apple Mac Event 2020 is $699. It is also worth mentioning that this price is $100 less than the previous one.
MacBook Pro 13″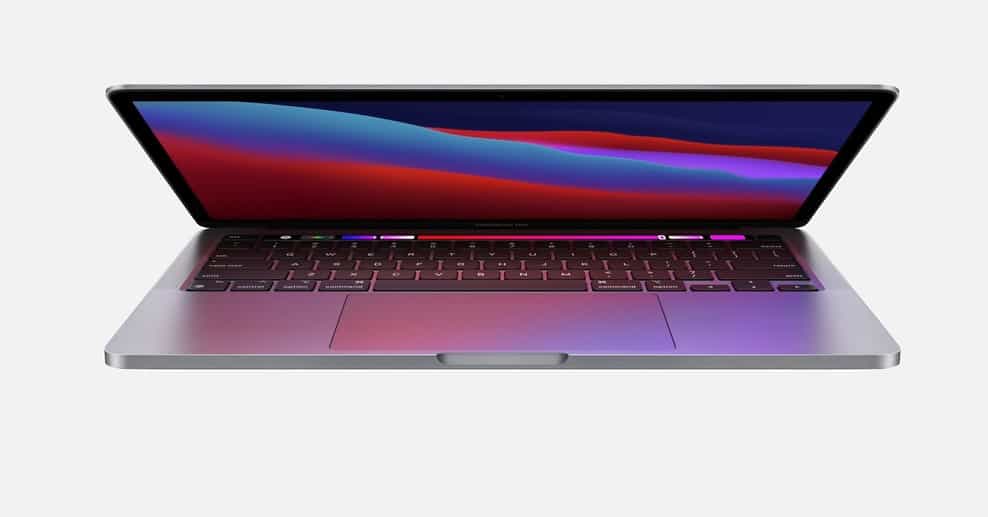 Finally, the MacBook Pro 13″ was unveiled with its amazing features and the best ever battery timing as well as gorgeous display. While the use of M1 makes it one of the fastest Systems in the world. And When it couples with Neural Engine, and Machine Learning, its performance is unmatchable. According to Apple Mac Event 2020, MacBook Pro 13″ is 3 times faster than the best ever Windows laptop. While Apple Silicon chip makes its CPU performance 2.8 times faster.
This MacBook would be more loved by gamers and editors because high-performance graphics and GPU performance will give them an immersive gaming experience. And the editing will be a lot faster than their previous experiences. The new technology has made this Mac 11 times faster than the previous generation.
Moreover, by Apple, this Mac has been claimed as the world's fastest performing compact pro book. The battery of MacBook Pro 13″ lasts for 17 hours when you browse the internet and 20 hours for video playback. So, this is the best battery timing ever in the history of Apple products.
The price of MacBook Pro 13″ is $1299, however, students for educational purposes can but it for $1199. It can be pre-ordered right and will be available for shipment next week.
Conclusion
Apple Mac Event 2020 or Apple event one more thing has revealed the amazing Mac products with Apple's own Silicon chip called M1. This 5-nanometer chip has totally revolutionized the performance of MacBooks and has made them the world's fastest systems. For further updates, stay tuned with us.