When we talk about graphic cards or GPU, only one name comes in our mind and that is NVIDIA. No doubt they are ruling the computing world since the launch of RTX two decades ago. Especially, gamers who love to play video games have a love affair with NVIDIA. While it has also never disappointed them and continuously upgraded the GPUs. Today on 1st September 2020, NVIDIA has unveiled GeForce RTX 3090 in their live event. This is flagship Ampere architecture GPU and the fastest ever on the planet. TOP10.DIGITAL has brought here all the details about this newly released GPU.
What is GeForce RTX 3090?
GeForce RTX 3090 is the most advanced GPU of NVIDIA as well as a big ferocious GPU with Titan class performance. While it is powered by NVIDIA 2nd generation Ampere Architecture. Moreover, it is the only GPU on the planet that supports 8K gaming GPU with 8K HDR ShadowPlay support. Further, this giant GPU fetches impressive performance for ray tracing as well as PC gaming.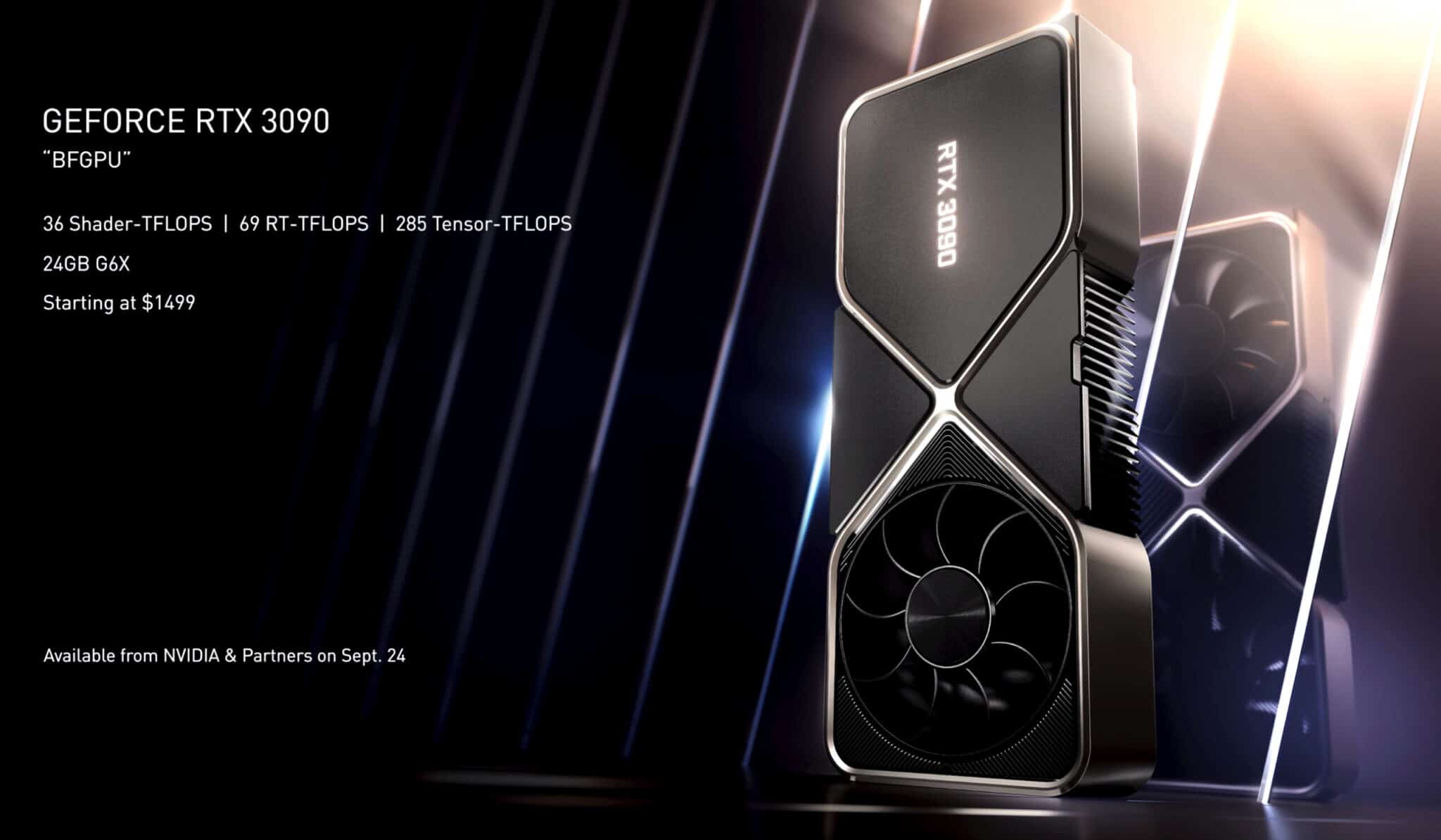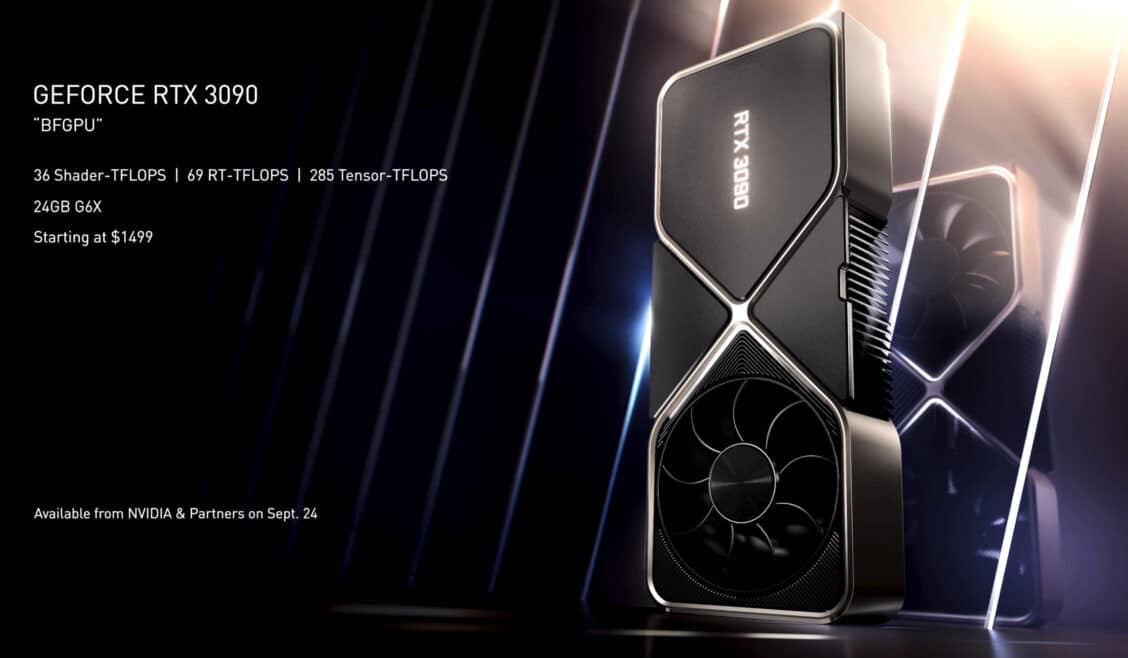 What are the specs of RTX 3090?
NVIDIA, as per rumors, was going to launch RTX 3080 but it has surprised the world with the launch of the RTX 3090. While its specification has further left the game lovers stunned. The full name of this GPU is Ampere GA102-300 and it has 28 billion Transistors. These are enough to make a GPU work faster as much as it can. While it has 69 RT TFLOPs and its memory speed is 19.5 Gbs. Thus it is easily the fastest gaming GPU on earth. However, its specs are the following.
| | |
| --- | --- |
| GPU Name | GA102-300 |
| Processor Node | Samsung 8nm |
| Transistors | 28 Billion |
| Base Clock | 1700 MHz |
| FP32 Compute | 36 TFLOPs |
| RT TFLOPs | 69 |
| Tensors TOPs | 285 TOPs |
| Memory | 24 GB G6X |
| Memory Speed | 19.5 Gbps |
| | |
What is the price of GA102-300?
Well, to be fair, this is the most powerful creation of NVIDIA that is with unique and compact PCB designs. While there is a powerful fan that keeps it cooler 30 degrees. Moreover, it is 10 times quieter than RTX 2080. So, you will not experience any noise. Therefore, its price is also relatively high and that is $1499.
When will be available RTX 3090?
RTX will be available to buy on September 17. However, you can also register yourself on the official NVIDIA site to get the notification once it will be available. So, it is sure that the game lover would be anxiously waiting for its availability to buy.
Conclusion
Today in NVIDIA event, the pioneer company of GPU has launched RTX 3070, RTX 3080 as well as RTX 3090. TOP10.DIGITAL has brought the details of the most powerful GPU RTX 3090. It is the fastest GPU on the planet with 19.5 Gbps as well as only GPU to support 8K gamin. Therefore, if money is not an issue for you, then must buy it.