Artificial Intelligence is doing wonders in the world of technology. With its use, the work of hours is being wrapped up in seconds. Similarly, Adobe Photoshop has added a new feature AI Sky Replacement. This feature will enable its users to edit their images within seconds and with precision. While many adjustments are made automatically by its machine learning algorithm. This article is going to bring the complete details about it.
What is AI Sky Replacement?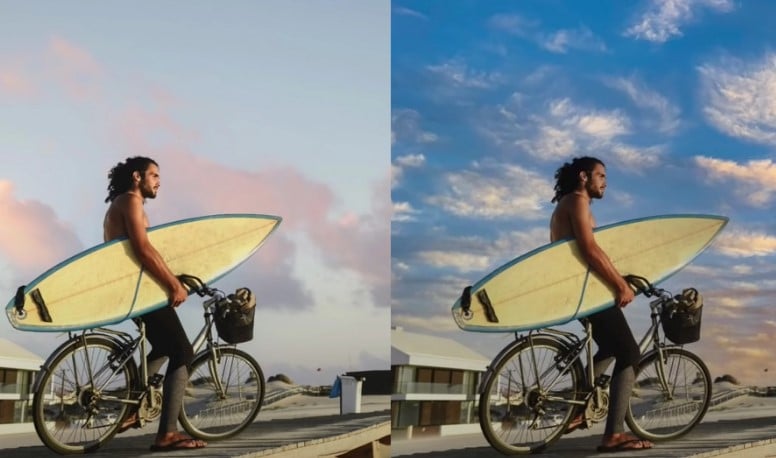 To narrate precisely, it is the easiest way to replace the sky in your images within a few seconds. If your images do not possess a compelling sky view then you can fake it using the AI-powered sky replacement feature. It automatically detects the temperature of the image foreground as well as the background and adjusts the image accordingly. Moreover, it automatically analyzes the image and knows where the sky begins and ends. Hence, it seamlessly replaces the sky and renders a realistic view.
AI Sky Replacement in Photoshop
Adobe Photoshop, the most used photo editing software is now using the advance technology to make its performance and even better and offering a better user experience. The cutting edge technology and machine learning technology will do the wonders while editing your images and that too within seconds. It will automatically differentiate between the foreground and sky and will adjust it accordingly. It is also worth mentioning that Photoshop is not the first to introduce this feature. Earlier Luminar 4 is also using this feature and definitely, Photoshop is going to ruin their party. Most users used to use Luminar 4 for sky replacement but now Photoshop is going to grab a lot of market share.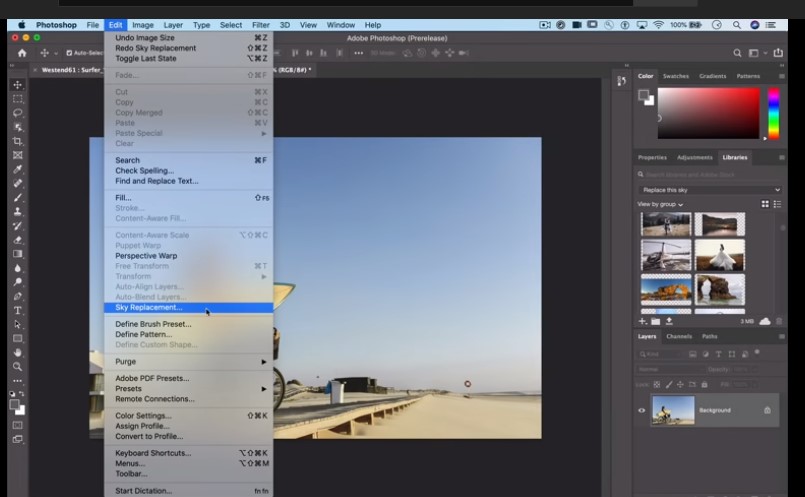 How to replace the sky in Photoshop?
Well, how to use AI Sky Replacement feature t replace sky in the photoshop. To perform this action, follow the following steps.
Run the Adobe Photoshop
Open the image you want to edit
Go to Edit Menu
Click on the option of Sky Replacement (It will open a new dialogue box and will find a lot of sky views on the right side)
Select the sky view of your choice to replace
However, if you don't like the default sky views then you can also add a custom sky view image you have in your device by clicking the + icon at the right bottom side. Apart from this, you can also group sky views according to their nature.
Conclusion
AI Sky Replacement is now available in Adobe Photoshop. It can enable its users to replace the sky view of their images within seconds because of AI, Machine learning, and the cutting edge technology. The color scheme of the image will be analyzed automatically and hence the sky view will be adjusted accordingly. Stay tuned with us for the latest updates and news.