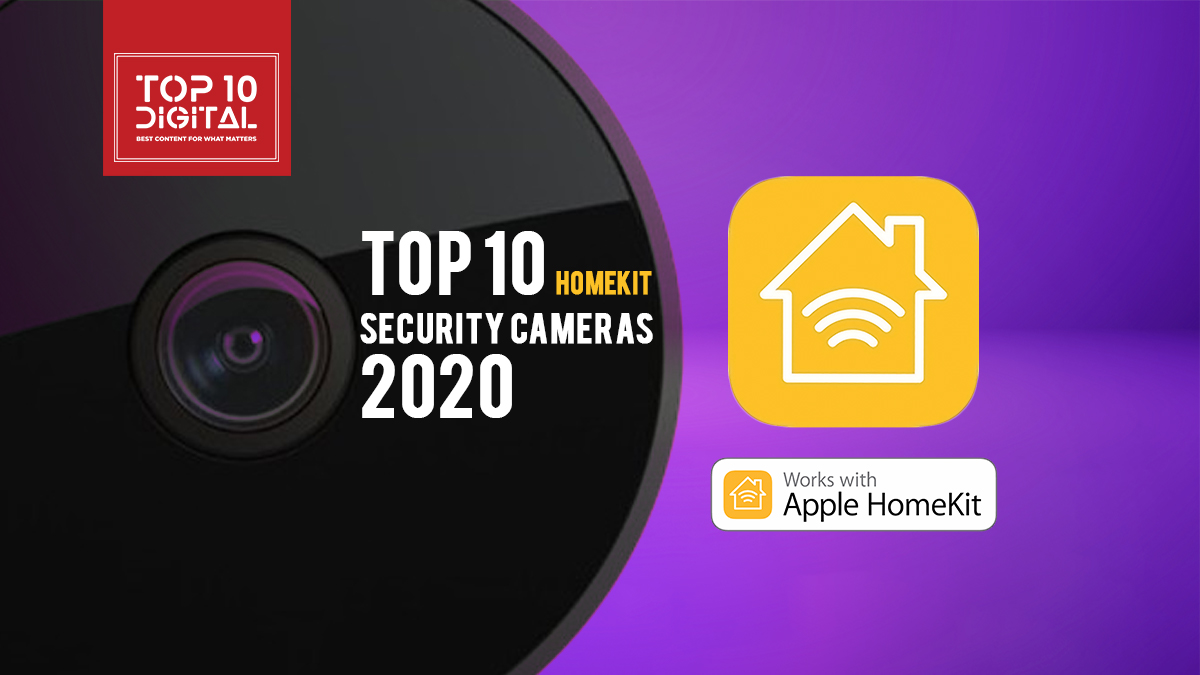 Many security cameras in the market can work with iPhone or Android but only a few that support Apple's HomeKit software. So we have prepared a list of Top 10 Best HomeKit Security Cameras in July 2020.
HomeKit cameras offer the next level of security and privacy that other security cameras can not match, all thanks to Apples' policy on the protection of customers' data.
HomeKits' built-in support allows users to connect your camera feed with Siri, anytime and anywhere. Homekit enables users with powerful automation – like switching on lights, and locking your doors automatically when the camera detects any motion at night.
So we have compiled the list of Top 10 Best HomeKit security camera in 2020 just for you:
---
NETATMO SMART OUTDOOR CAMERA WITH SIREN
Netatmo Smart Outdoor Camera with siren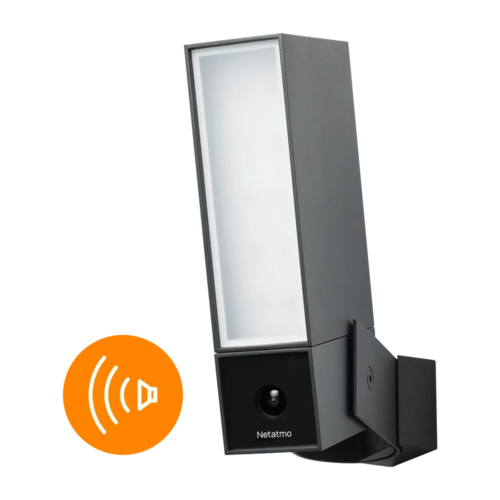 is packed with many features like a siren of 105dB a frequency that is deafening and sensitive to human ears effective in scaring off the intruders and warn the neighborhood.
It has two products in one Security camera and an independent siren though only one electrical connection is required.
Netatmo's' video history is saved in a local SD card, which later on one can upload the video file on cloud storage like Dropbox or Google Drive.
Price: $349.99
Subscription: FREE
---
NETATMO SMART INDOOR SECURITY CAMERA
Netatmo Smart Indoor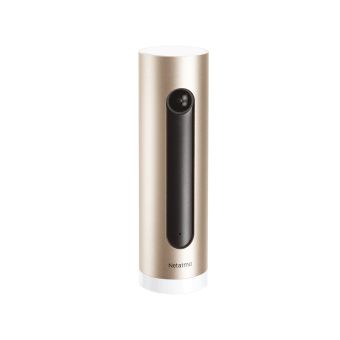 Security Camera has a face recognition system instead of sponsoring motion where you have to check the whole footage to know if it was a wild animal who was crossing or an intruder.
The face recognition system sends you an immediate notification with a complete picture of their face and video recording.
It comes in both gold and silver finishes, easier to blend in with the home decor so it is easy to hide it.
Not only does it alerts you for unknown faces, but it also alerts you if there is smoke or the presence of carbon monoxide in your home.
Videos are saved in the local SD card whereas it also comes with a feature wherein you could directly upload the video to the dropbox cloud.
Price: $174
Subscription: Free
---
NETATMO SMART OUTDOOR CAMERA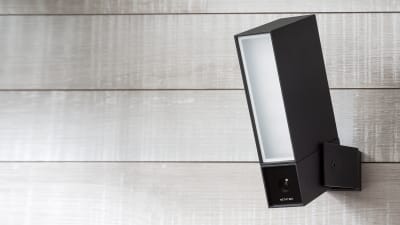 Netatmo's outdoor security camera is exclusively made for the outdoors, which comes with an extra 12 watt LED floodlight to scare off the intruders.
The floodlight can work in tandem or independently through HomeKit.
You can switch the light on and off with a tap, or can be set to be triggered when the camera detects any kind of motion.
Videos are saved in a local SD card whereas, it can be directly uploaded to Dropbox too.
Price: $262
Subscription: Free
---
LOGITECH CIRCLE 2 HOME SECURITY CAMERA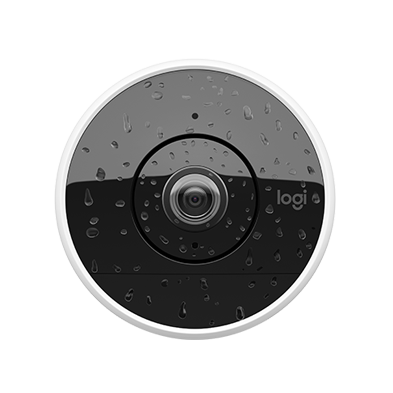 Logitech Circle 2 Security Camera is one of the very few options available in the market that work both indoors as well as outdoors.
It features video recording up to 1080p resolution, instant notifications, and HomeKit secure video.
It also has a built-in microphone which enables 2-way audio, which makes it easy to have conversations with those nearby the camera.
The camera is also compatible with a range of optional and aftermarket mounts which makes it easier and flexible to be installed anywhere inside and outside the home.
Price: $179.99-$399.99
Subscription: Free
---
LOGITECH CIRCLE VIEW SECURITY CAMERA
Logitech Circle View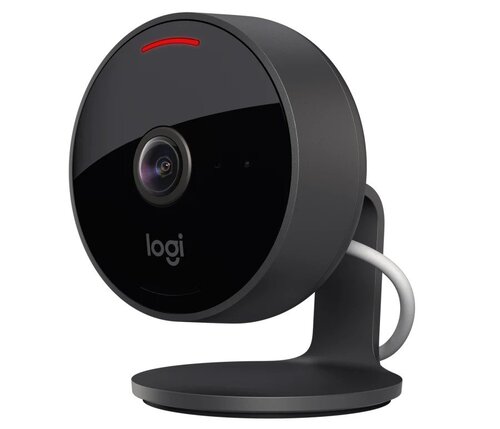 Security Camera can be set up anywhere inside and outside of your home.
The video shared by Circle View is end-to-end encrypted, so only you and the people who give access to can view the video.
It provides a 10-day motion-based recording history that is securely stored in your iCloud storage and can be accessed through the Home app.
You can add one camera to a 200GB plan or up to 5 cameras in your 2 TB plan free of cost.
Price: $159.99
Subscription: According to your iCloud storage.
---
eufyCam 2 Security Camera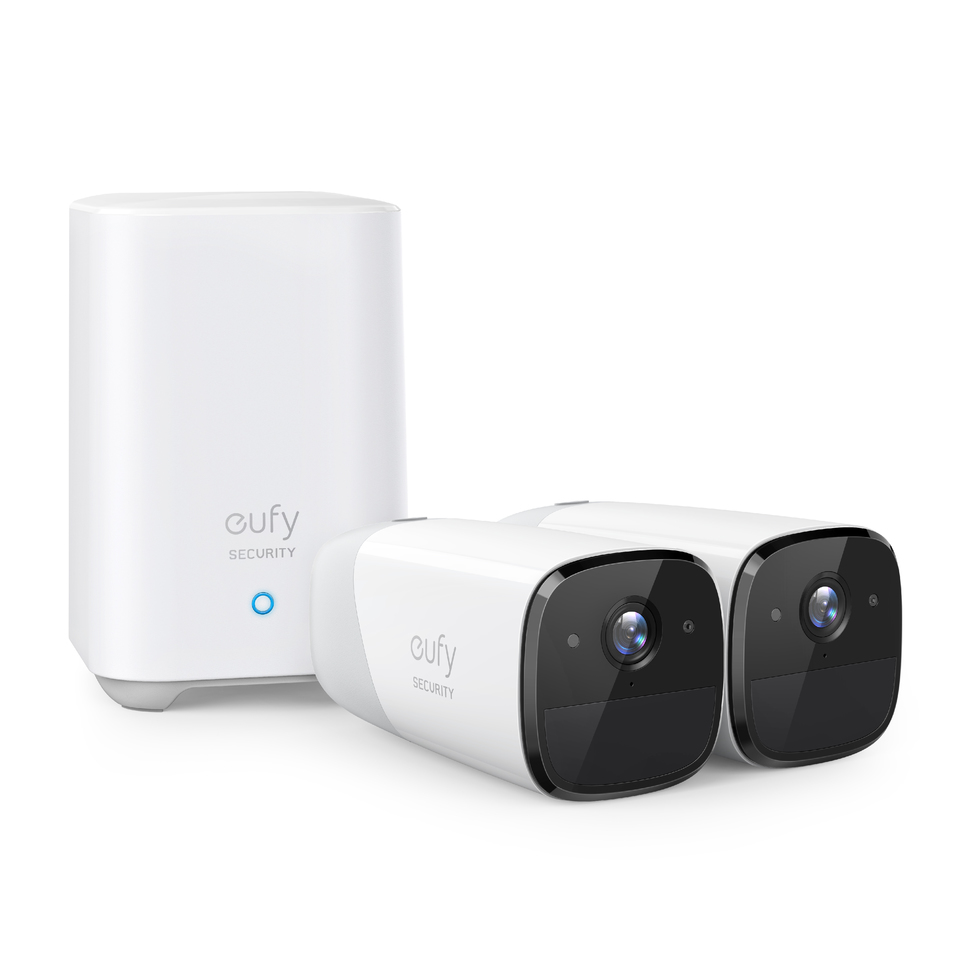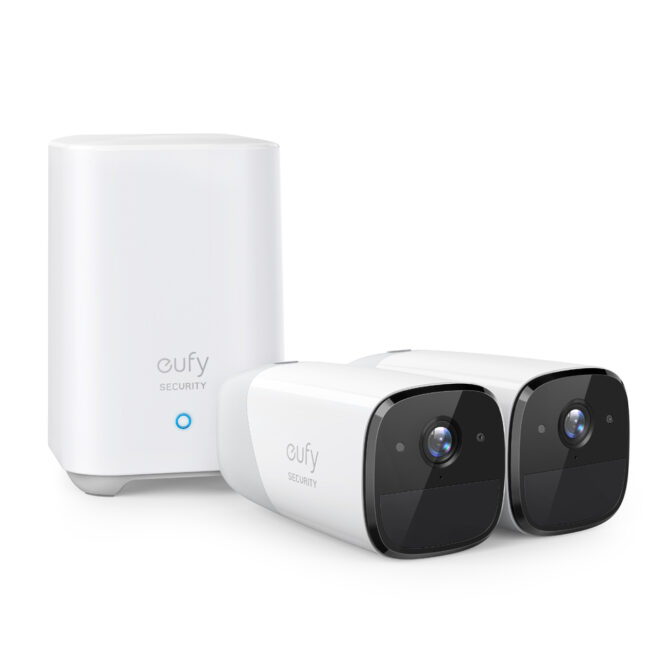 eufyCam 2 is a completely wireless option for HomeKit Security Camera.
It features a 1080p live stream and recording. The best part is its battery which the company claims to have 365-day battery life from just one charge.
It contains a sony sensor which allows for detailed recordings and streaming during the night and in low lit areas.
Price: $349.98
Subscription: Free
---
ARLO BABY MONITORING CAMERA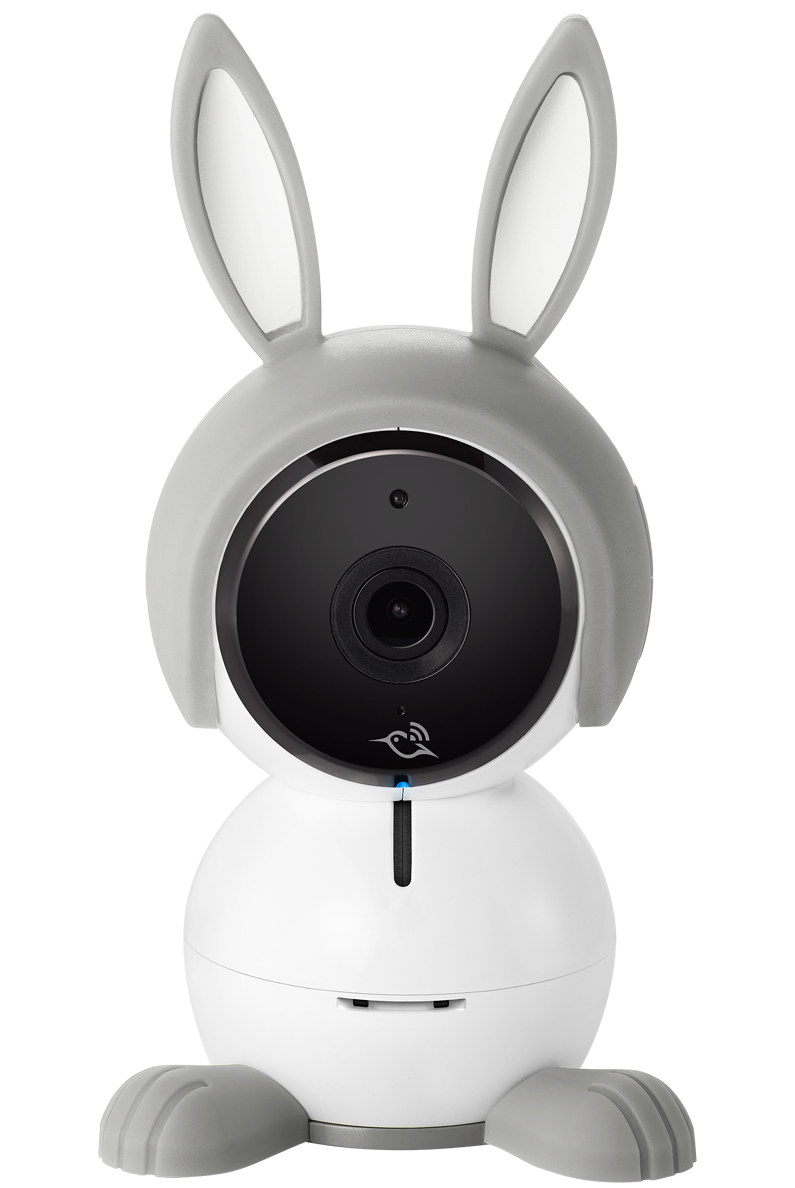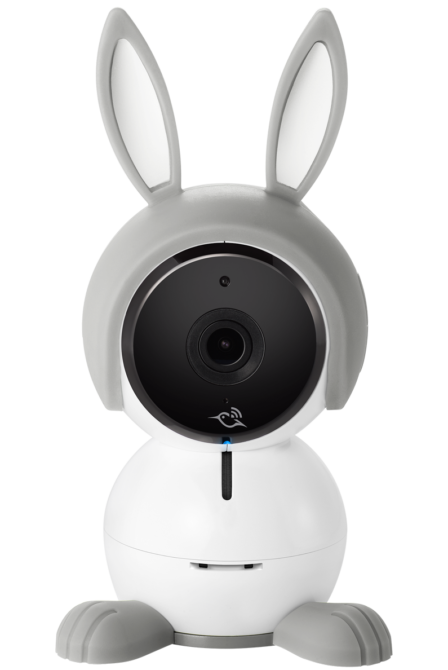 Arlo Baby Monitoring camera is for the safety of your little ones one of the best cameras if you don't want to miss the sweet little moments while they are sleeping.
The camera comes with a 1920×1080 HD resolution with 8x digital zoom. The camera isn't wireless but can run for about 6 hours without power.
It includes a night-vision mode and a motion sensor, which will notify you if your baby tries to escape from their cot.
To hear when your baby cries or to listen to their voices it comes with an in-built microphone.
Price: $190
Subscription: $2.99/Month
---
OMNA 180 CAM HD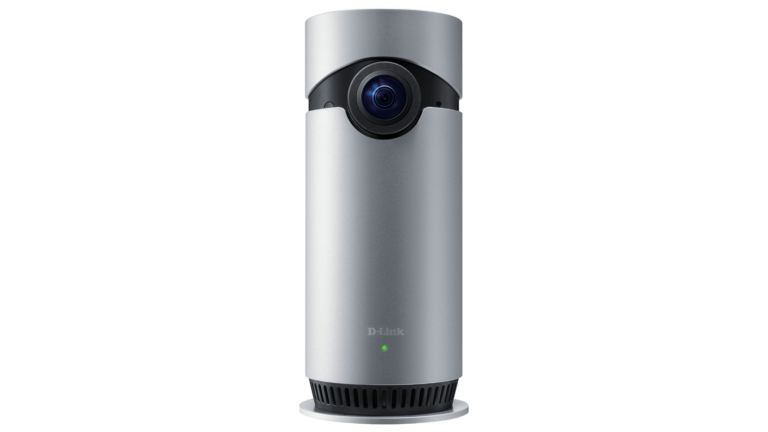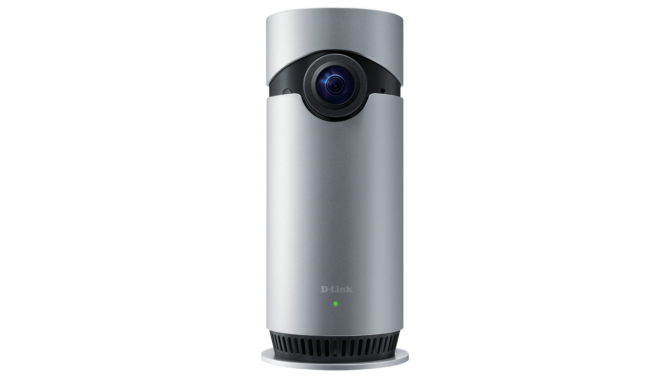 Omna 180 Cam HD was the world's first HomeKit enabled camera which makes it special.
As the name suggests Omna has 180° wide-angled lens with 1080p Full HD video recording and streaming.
It also features motion detection and infrared night vision which allows you to see everything even at night.
It possesses a MicroSD card slot with two-way audio to store audio and video both.
To watch the recording or live streaming they have a special free application called the Omna which can be used.
Price: $129.99
Subscription: Free
---
ONVIS C3 HSV CAMERA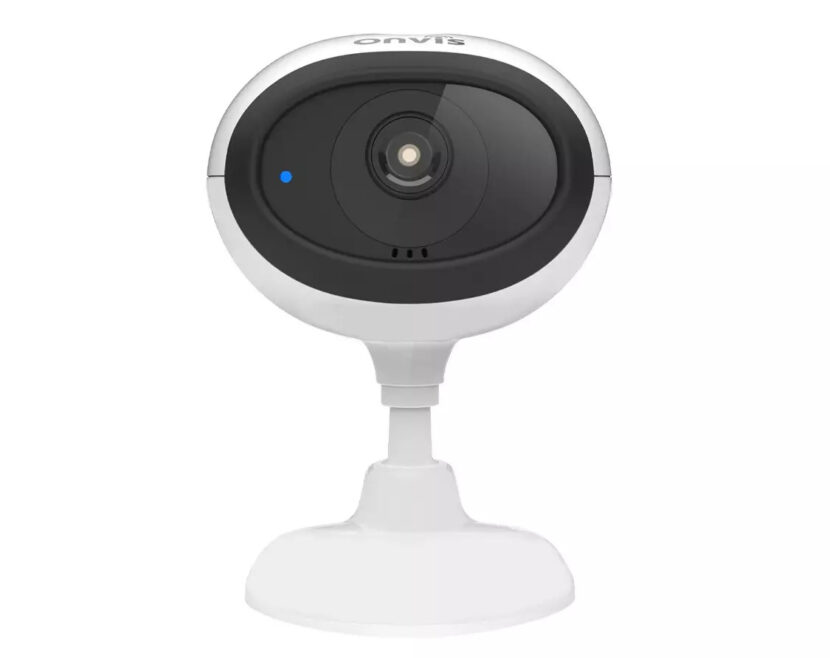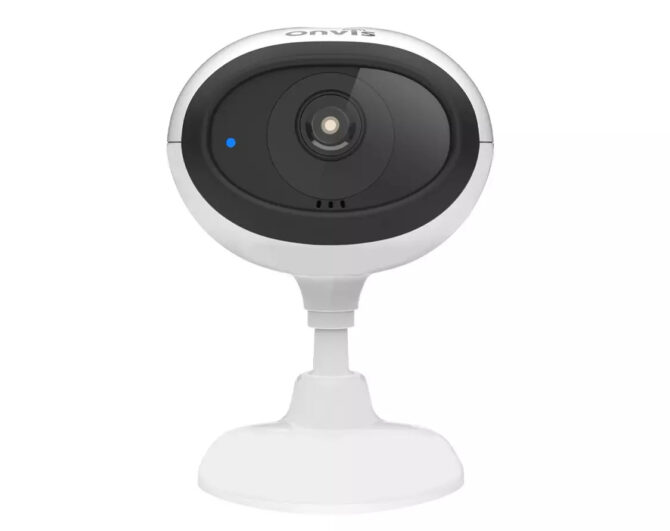 Onvis C3 HSV Camera is one of the cheapest alternatives out there for a HomeKit compatible Security Camera.
It can save up to 10-day recording history from your camera to the iCloud storage. It can shoot 1080p HD videos at 30fps and 4 seconds pre-recording and has supreme night vision video recording.
Onvis can live stream on 2 devices at the same time. Has two-way audio which makes it easier to communicate with people around the camera.
Price: $72
Subscription: Free
---
ECOBEE SMART CAMERA WITH VOICE CONTROL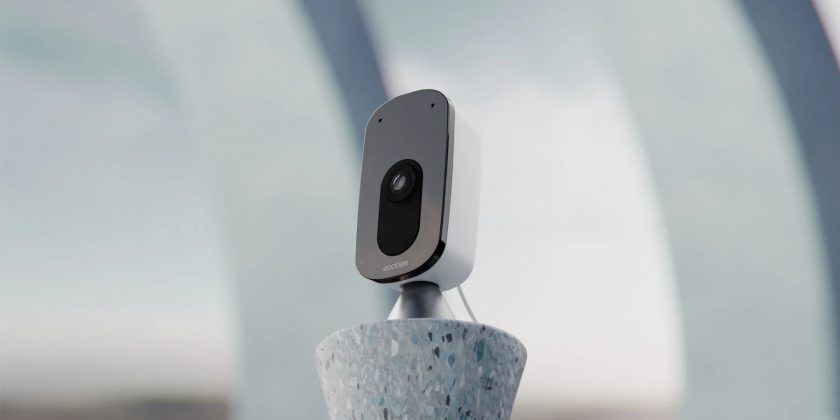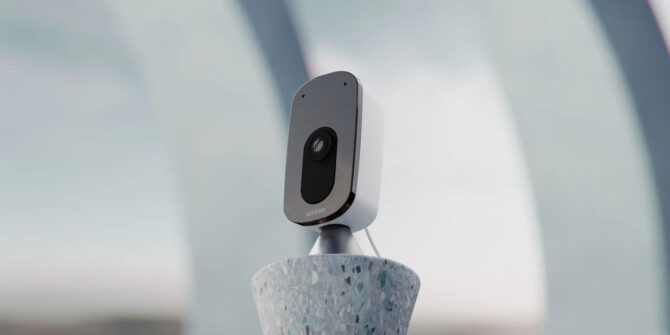 Ecobee Smart Camera with Voice Control can be set near the activity zones like the doors, windows due to its compact design.
It has autofocus so whenever any uninvited guest tries to intrude it follows them keeping them in its focus.
It has led lights to provide you clear vision during nights and at low lit areas in your home.
Also has a two-way communication system that enables you to check-in at your children while at work.
Price: $179
Subscription: Free
---
CONCLUSION
We at TOP10.DIGITAL always try to bring you the best options, so here is our selected winner among all the Top 10 Best HomeKit Security Cameras in July 2020. Netatmo Smart Outdoor Camera with a Siren is the best outdoor and Netatmo Smart Indoor Security Camera. There for all those who wish to purchase a new HomeKit compatible security camera, because of its features, price, and no additional subscription, this is the best HomeKit camera for you.
Check our other blog on: Top 5 Smart Door Locks compatible with HomeKit.