Are you not capable of buying bulky DSLR cameras? Do you want to shoot with minimum efforts? Are you in search of cameras that are cheap but fetch the same image quality as DSLR? If your answer is yes then compact digital cameras like Fujifilm FX 10 are for you. In other words, these cameras are known as point-and-shoot (P&S) cameras. Apart from this, these are very smaller in size and are easy to operate. However, the question is which compact camera is the best? Well, for your ease we have compiled a list of the top 10 compact digital cameras. So, after reading this article, you will be able to choose the best one of your choice.
Fujifilm X100V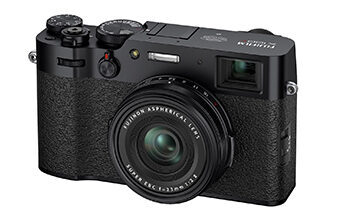 Fujifilm X100V
Fujifilm X100V is one of the best compact digital cameras in 2020. This is the 5th edition of the Fujifilm 100 series. It is very easy to carry everywhere as well as very easy to use. It fetches the best quality images with its 26.1 MP. While it has 3 inches two-way tilting screen. Moreover, it is not just a still camera but also records video with 4K resolution 30fps (30 frames per second). While it captures 120 fps at 1080p. Further, it features a new 23mmF2 lens and is weather resistant.
Pro's
Street and documentary photography and videography, environmental portraiture, social snapshots, travel.

CON's
Action, sports, or Vlogging, where longer focal lengths are required, high-res landscape photography.
---
Sony ZV-1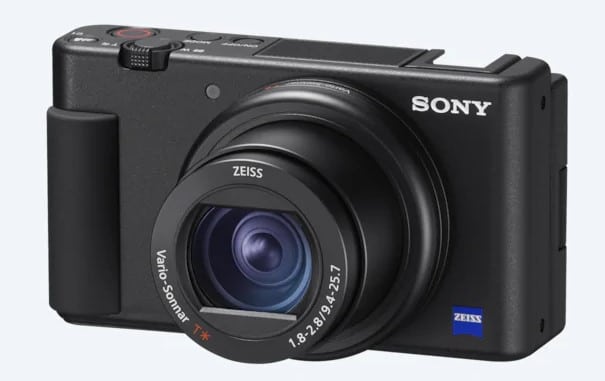 Sony ZV-1
Are you in search of the best Vlog camera? If yes then your wait and struggle are over because Sony ZV-1 is a perfect solution for you. These amazing cameras have been designed to capture images of the best quality without having any expensive and tricky setup. Moreover, you don't need professional or special skills to operate it. As for as we talk about its specification, it possesses a CMOS sensor with an aspect ratio of 3:2. Its 20.1 MP cameras can record 4K video and at high it shoots 24fps. While its 7.5 cm screen enables you to have a clear view.
Pro's
Vlogging and video capture, travel photo and video, family photography.

CON's
Users that need a longer zoom range and users that have no need for video or the video-focused features of this camera.
---
Canon PowerShot SX740 HS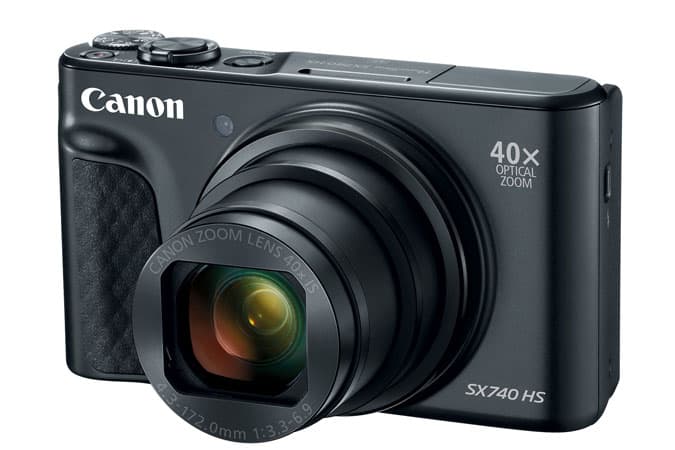 Canon PowerShot SX740 HS is one of the best compact digital cameras. It is a slim and small camera that can be adjusted in the pocket, however, its image quality is no less than the DSLR camera. The 20.3 Megapixel camera has a lens of 24-960mm that can fetch you 40x zoom. While its video quality is 4K as well as UHD. However, this camera does not have a touch screen but fetches a continuous shooting speed of 10fps.
pro's
Huge, stabilized zoom lens
EOS-style user interface
Images show nice colors
4K video reasonably detailed
Fast autofocus system
Good face detection AF
con's
No EVF
Screen not touch-sensitive
Image quality compromised at longer focal lengths
Effects of noise reduction and over-sharpening are visible
No raw shooting
Limited image quality control
---
Fujifilm XF10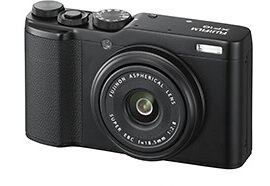 Fujifilm XF10 is one of the best compact digital cameras with a prime lens. Though this camera is a smaller one yet it renders big results. It has an APS-C format sensor with 24.2 MP to capture the best quality images. It is also worth mentioning that it possesses sensors that are mostly found in DSLR cameras. So, we can say it is the best alternative for the DSLR camera. It renders 4K video but with a slower 15fps. While its lens is designed to shoot even in a low-light environment. While its 3 inches 1040K touch screen makes it a prominent name in compact digital cameras.
PRO'S
Gorgeous, pocket-friendly design
Inexpensive for a premium compact
Wide-angle f/2,8 prime lens
Touch screen
Wi-Fi
CON'S
Middling autofocus speed
No optical image stabilization
Rear screen doesn't tilt
Omits EVF and hot shoe
---
Panasonic Lumix FZ1000 II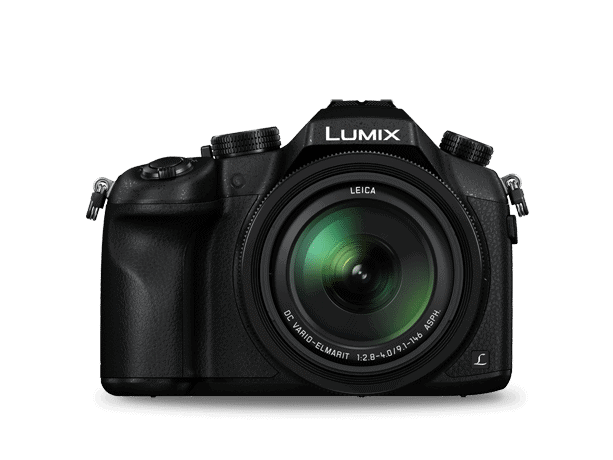 Do you want a DRS style camera? If yes then get Panasonic Lumix FZ1000 II. It is a portable and easy to use camera that gives 16x optical zooms. While with its 20 MP and 25-400 mm lens and unique sensors render a 4K video and its continuous shooting speed is 12fps. Apart from this, it has Bluetooth and Wi-Fi connectivity that is a bonus in this camera. Further, it has a fully articulated 3 inches 1240K screen with an electronic viewfinder. Undoubtedly this amazing camera among compact digital cameras can be the best alternative for DSLR at a low price.
PRO'S
16x zoom lens.
1-inch image sensor.
Vari-angle touch LCD.
Large, crisp EVF.
Quick autofocus.
4K video with mic input.
CON'S
Omits dust and splash protection.
Not as well built as some competitors.
---
---
Panasonic LUMIX DMC-TZ200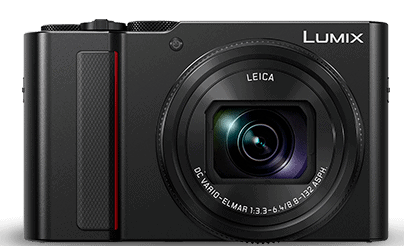 If you are a traveler and looking for the best cameras to capture the beautiful moments of your traveling then this camera can be the best choice for you. Its 24-360mm lens with 15x optical zooms and 20.1 MP shoots for you the best quality images. However, you can also record 4K video at 30fps. While the best part of this is its battery life, it gives you pleasingly robust timing. That's why it is the first choice of travelers among compact digital cameras. It has 3 inches 1240K screen with a 2330K electronic viewfinder.
PRO'S
Long 24-360mm (15X) zoom in a small package
Photo quality is great
Captures 4K video
Best-in-class battery life
Subject tracking performance
Comfortable grip

CON'S
Slow maximum aperture reduces low light image quality
1.5x crop in 4K limits wide-angle shooting, increases noise
JPEG noise reduction a bit strong
4K video quality on the noisy side
Tilting LCD would have been nice
No headphone or mic jacks
---
Canon PowerShot G1 X Mark III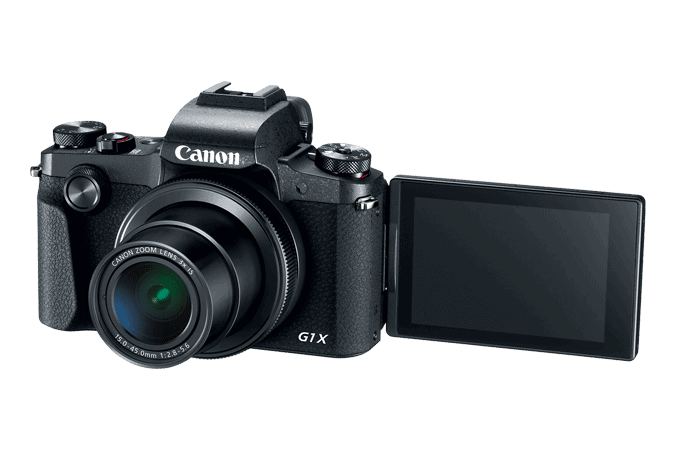 Well, Canon PowerShot G1 X Mark III is a conventional camera and it is said to be a mini SLR. It features a prime lens so can be swapped and gives a modest 3x zooms. However, its APS-C format sensor with 24.2 Megapixels renders the best still photography. However, these cameras have no 4K video capability hence you can record 1080p at 9fps. However, it has a slightly bigger screen than other compact digital cameras and that is 3.2 inches 1040K. While it also has a 2360K electronic viewfinder. So, if you need a camera for creative photography then Canon PowerShot G1 X Mark III is your camera.
PRO'S
Built-in EVF
APS-C sensor and image quality
Pocket-sized, weather-sealed body
DSLR-level photographic controls
CON'S
Limited zoom range
f/2.8-5.6 maximum aperture
200-shot battery life
Only 1080p video capture
---
Olympus Tough TG-6 Waterproof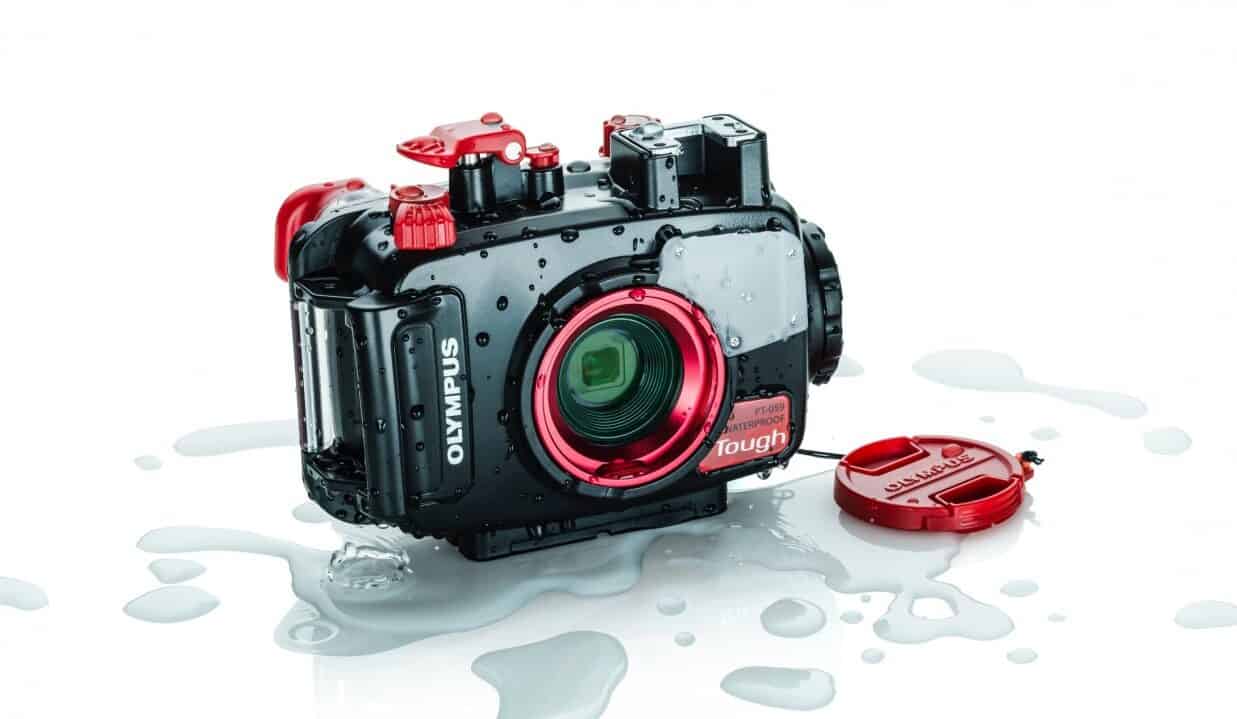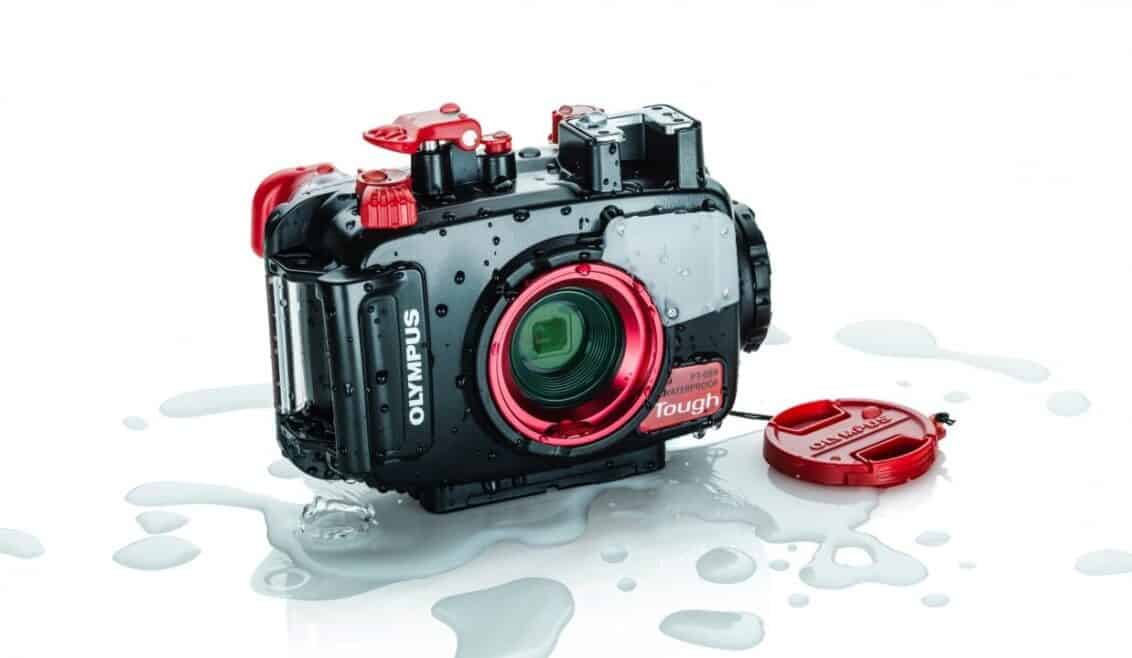 Are you a traveler, beach lover, or a hiker? Do you like photography in the water? If yes then you need a waterproof camera and Olympus Tough TG-6 can be that. It is a sixth-generation underwater camera of Olympus with a lot of stunning features. It has a 12 MP sensor with a 25-100mm stabilized lens that can give you the best quality images. The most important thing is, it is waterproof til 15m (45 ft), dustproof, crushproof, and freezeproof (-10°C). Also, it records video in 4K resolution at 30fps. It is available in Black and red colors.
PRO'S
4K and high speed video
Brilliant Microscope mode
Shoots in the Raw format
Handy macro modes
CON'S
Only 12MP image resolution
No fully manual control
Quite pricey
---
Sony RX 100 VII
Have you used a super-fast camera with the best results? If not then have a look at Sony RX 100 VII. It is one of the latest compact digital cameras by Sony. It has a 24-200mm lens with a broader zoom range to capture some gorgeous images. While it has a CMOS sensor with the latest BIONZ X™ image-processing engine for increasing the speed. It has 20.1 Megapixels that can auto-detect images as well as record 4K HDR video. At a continuous shooting, it fetches 20fps. Further, its 3-inch tilt screen makes it one of the greatest compact digital cameras.
PRO'S
Ultra-high-speed shooting
Fast, high-tech AF
Great 4K video
Versatile zoom range in a pocket-sized camera
Headphone jack
Great for Vloggers
CON'S
Slippery finish
Small controls

---
Nikon COOLPIX S9900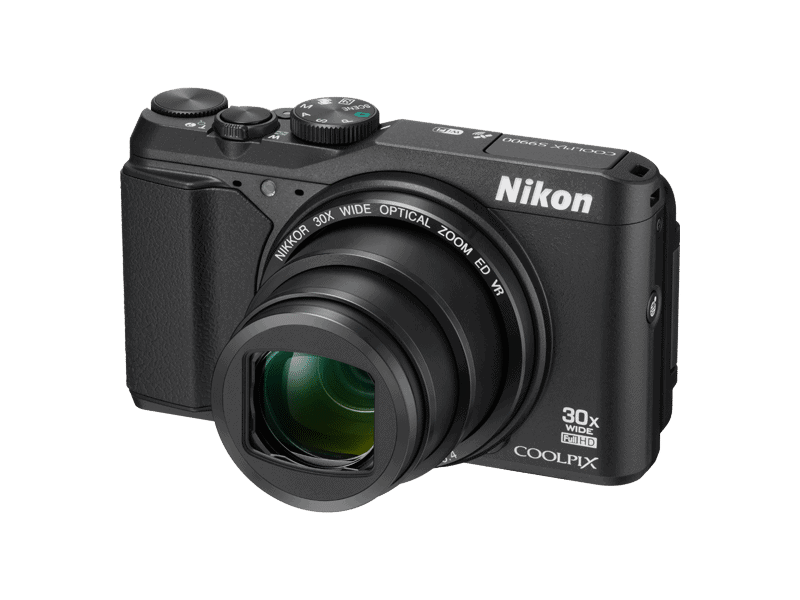 Well, probably this could be one of the
best compact digital cameras
by
Nikon
as it has some stunning features. Its high-performance NIKKOR lens with 16 Megapixels offers 30x zooms that enable you to capture quite an amazing quality image. Also, it has a built-in map, GPS, and Wi-Fi connectivity. It has a total of approx 16.76 million pixels that may reduce the number of effective pixels and hence enhanced the image quality. However, it does not have the capability of 4K video but renders 1080p video. This camera can be very useful in traveling because of its high battery timing.
PRO's
30x optical zoom range
Compact
Built-in Wi-Fi and GPS
Articulated LCD
---
Conclusion
This article has fetched you the list of top 10 compact digital cameras. So, after reading it, you will be well aware of the best digital cameras. If you are in search of a compact camera then after going through the above details, you can find the best one of your choice. Stay tuned with us for further updates and the latest news.