Raspberry Foundation is on a mission to facilitate students to promote the basic knowledge of computer science in schools. Recently, they have also launched the latest version The Raspberry Pi 400. The version that contains the whole system as well as Raspberry Pi 4 OS in a single keyboard. However, these single board computers are not just limited to one operating system. You can install an operating system of your own choice. Here, we are going to list the top 10 best Raspberry Pi 4 OS for you.
Raspbian OS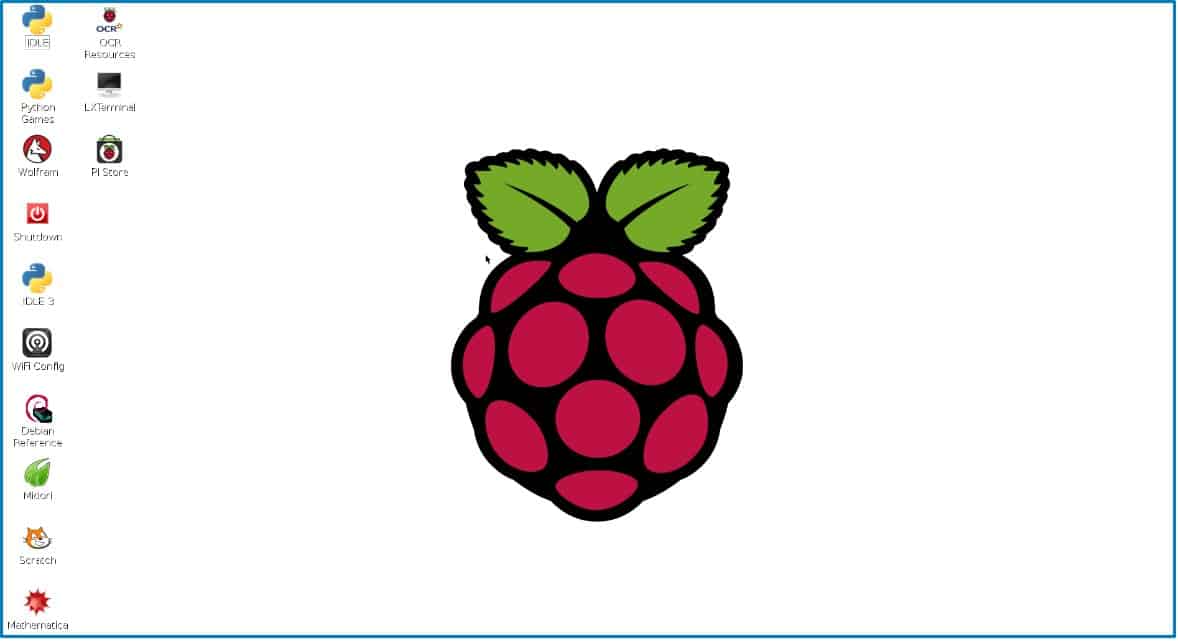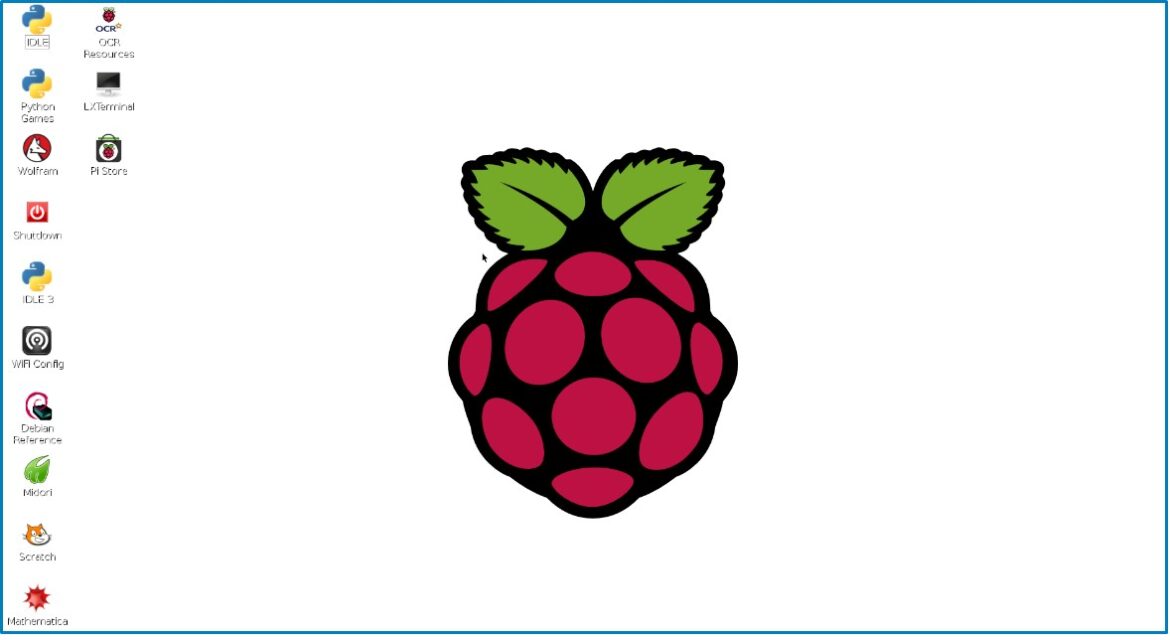 If you want to use one of the fastest operating systems then use Raspbian OS. It is developed officially by the Raspberry Foundation and consists of more than 35000 packages. This operating system has every utility, you can expect from a general-purpose OS.
This Debian-based OS is also working as the primary OS of all Rasberry single board computers since its release in 2015. Its last release was made on 20 August 2020. If you want to install this OS in your Raspberry Pi 4 then the easiest way is, deploy its image on an 8GB SD card.
Ubuntu Mate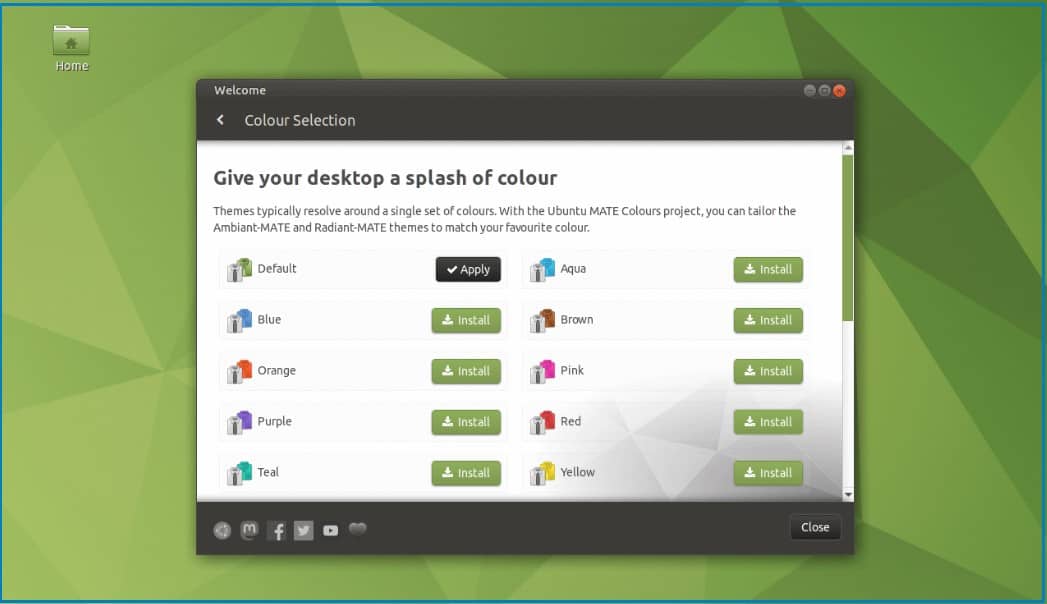 Well, if your hardware are with low specs and you want most of your computers while preferring traditional desktop metaphors then Ubuntu Mate is ideal for you. Therefore, it can be a perfect solution for computers like Raspberry Pi 4. It will look very familiar if you have already used Microsoft Windows or macOS.
Ubuntu Mate is very lighter in weight that's why it is configurable on the computers that are not powerful. While Ubuntu provides the essential user interfaces to control and use a computer, it also adds a collection of additional applications to turn your computer into a truly powerful workstation.
To download from its official website, click here.
Pidora OS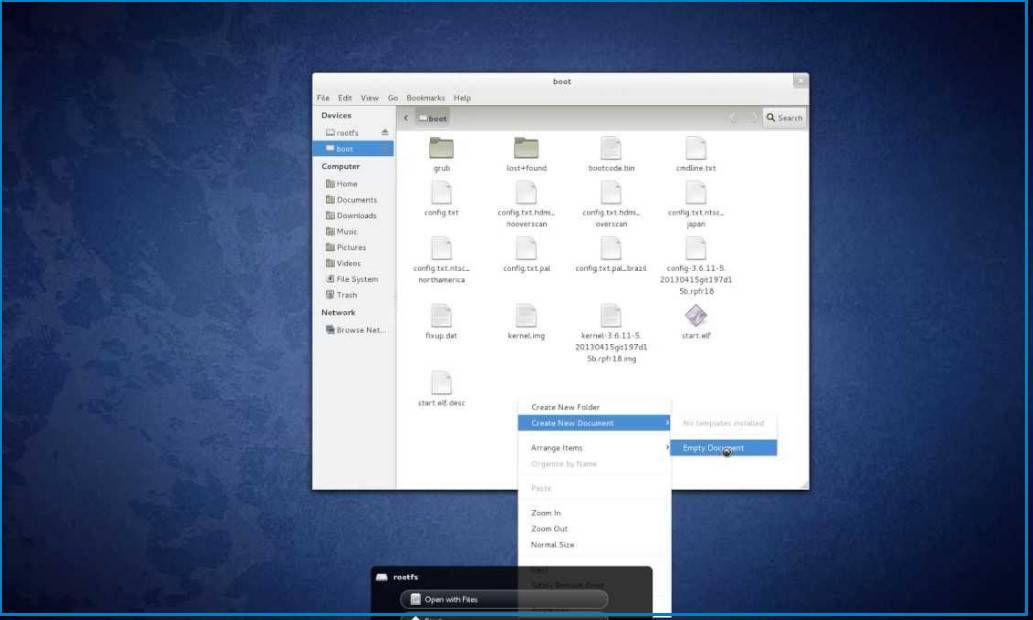 Pidora is also a perfect Raspberry Pi 4 OS as it is a remix of famous Fedora operating system that was dedicated for Raspberry computers. It is also one of the fastest operating systems as it uses the ARMv6 architecture. So, if you are looking to try something different on your Raspberry Pi computer then this could be the best choice.
Pidora is slightly different from Raspbian in term of text editor, programming language, and many more. The best part is it also supports headless mode to operate your Pi without attaching a monitor when speakers are attached.
Click here to download it from the official website.
Linutop OS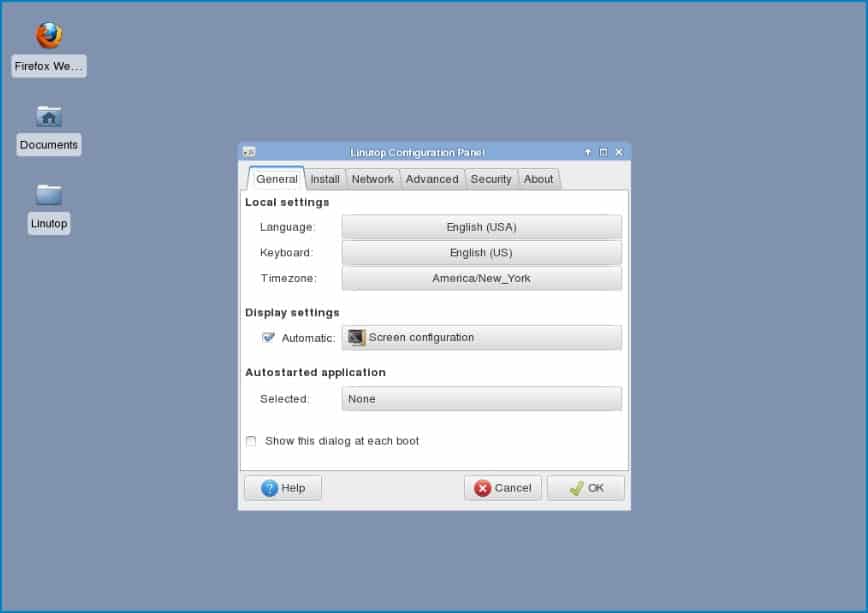 If you are looking for an OS that can be quickly installed and set up on Raspberry Pi then Linutop could be the best choice for you. The amazing thing about this Raspberry Pi 4 OS is that it is totally free. The Linux-based OS has all the essential applications and gives secure web browsing. Therefore, it is for the best for secure professional uses such as in Kiosks casting public access or in embedded systems like electronic devices.
You can imagine that its security features include "Read Only Mode" that hinders alteration until you input the password. It can also run well on low power processor and RAM.
To download this Raspberry Pi 4 OS form its official website, click here.
SARPi OS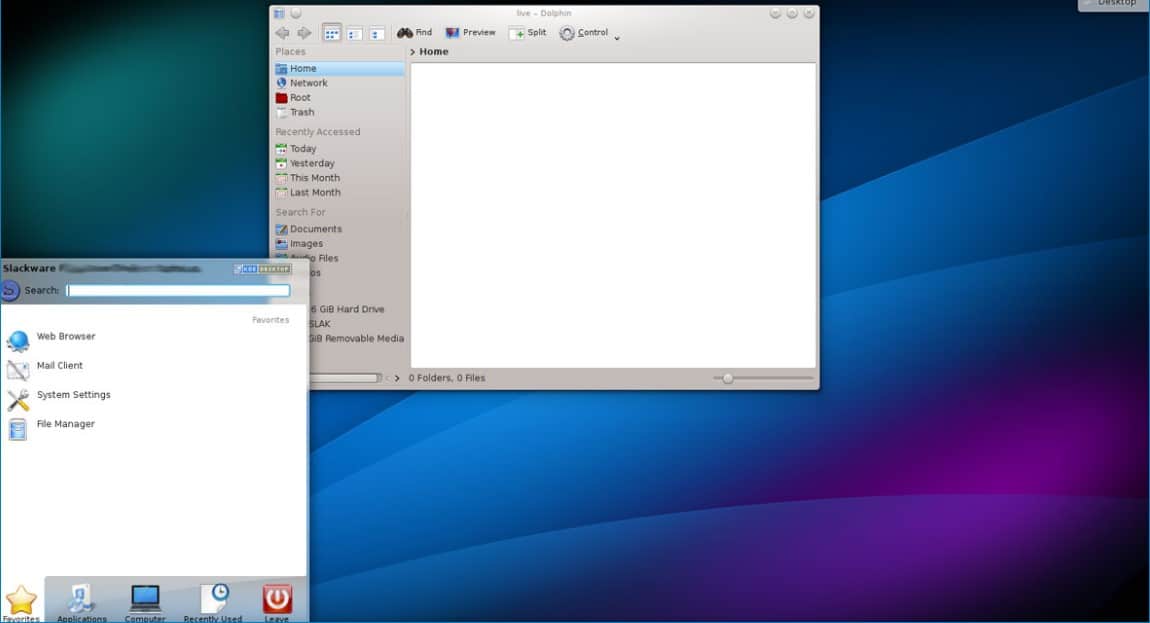 SARPi is a specific Raspberry Pi 4 OS. Its full name is Slackware ARM on Raspberry Pi. It is a community product of Slackware Linux enthusiasts and is widely considered as one of the best operating software for Raspberry Pi. Though the ARM version does not support most of the apps yet it has all essential application that one needs to operate a computer.
It is an easy-to-use OS even if you are not familiar with it, you can use it quite easily. However, it will be installed on an 8 GB SD card. If you want to download this operating software for its official site then download it by clicking here.
Arch Linux ARM OS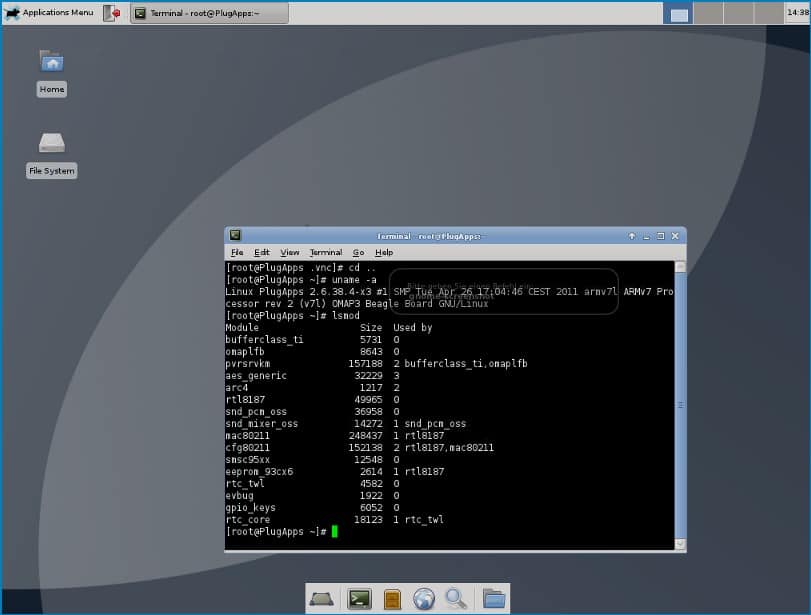 Well, if you want a Raspberry Pi 4 OS that is very simple and gives full control to end-users then use Arch Linux ARM. It is a distribution of Linux for ARM computers and is one of the lightweight operating systems that allow you to get the best out of a computer that has low specs. The build system signs its packages and can be updated through daily small packages as compared to huge updates in other systems.
The only time you will have to download its full file is when you are downloading it for the very first time. A minimum of 2 GB SD card will be required to run this OS. To download this Raspberry Pi 4 OS, visit the official website.
Twister OS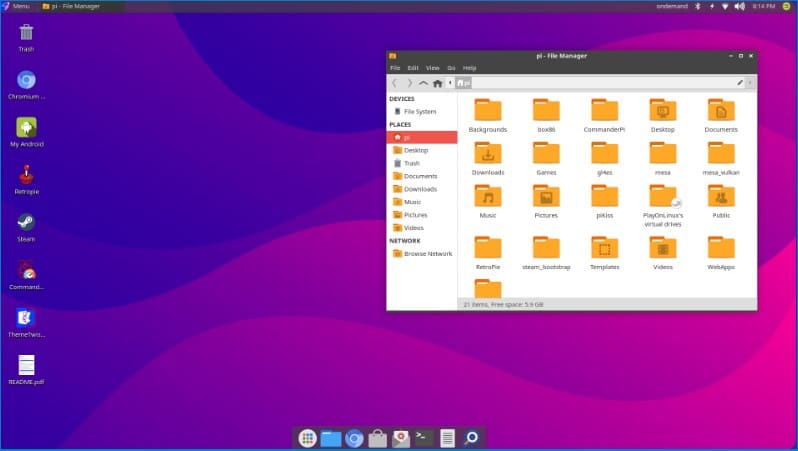 Do you want your Raspberry Pi 4 OS look like Microsoft Windows or macOS? If your answer is yes then use Twister OS. It is dedicated operating system for Raspberry as it is the successor of Raspbian 95, and Raspbian X series. Twister OS is built on the official Raspbian Pi OS with themes designed to appear like operating systems they are themed after, but they are no operating systems by themselves.
Twister OS is a chameleon, so it can change its appearance in only a few clicks. The themes on offer are of superb quality and really give the impression that we are using Windows or macOS.
Click this link to download it form the official website.
FreeBSD OS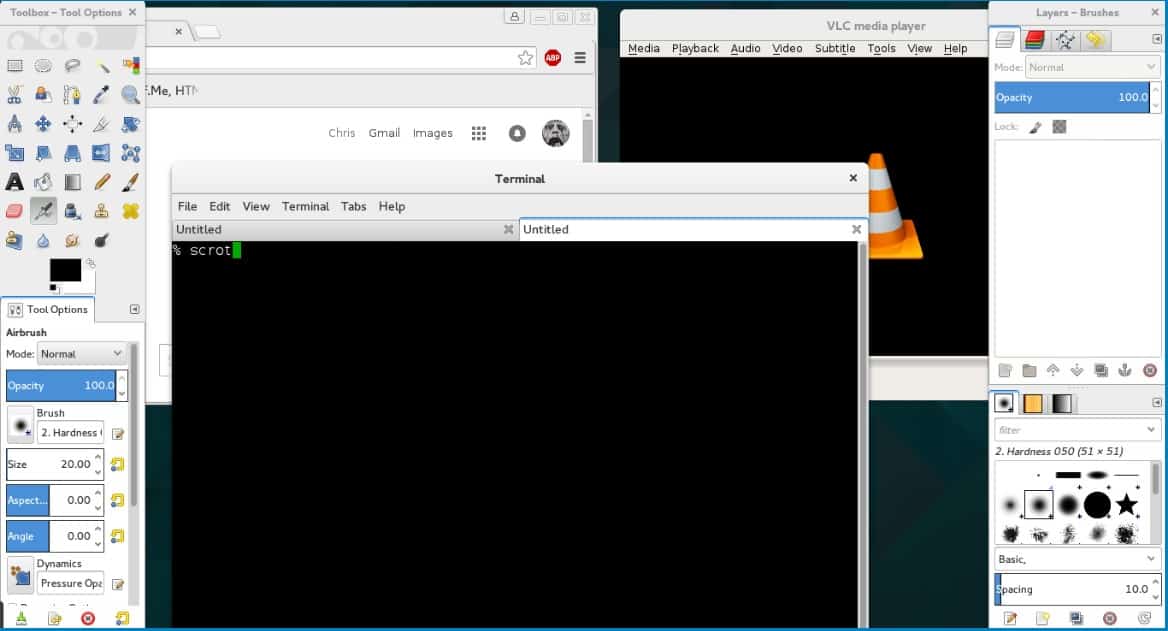 If you are in search of a Raspberry Pi 4 OS that is much secure then FreeBSD OS is there. It is a free and open-source Research Unix based operating system. The first-ever of FreeBSD (Berkeley Software Distribution) was released in 1993. This OS is very similar to Linux, however, there are two major differences in scope and licensing.
The powerful networking services of FreeBSD make it the platform of choice when setting up an Internet or Intranet server. Thus it ensures fast response times and robust memory management. It is also worth mentioning that the ARM versions of FreeBSD supports Raspberry Pi. It can be written on to 512MB SD card.
To download FreeBSD form the official website, click here.
Kali Linux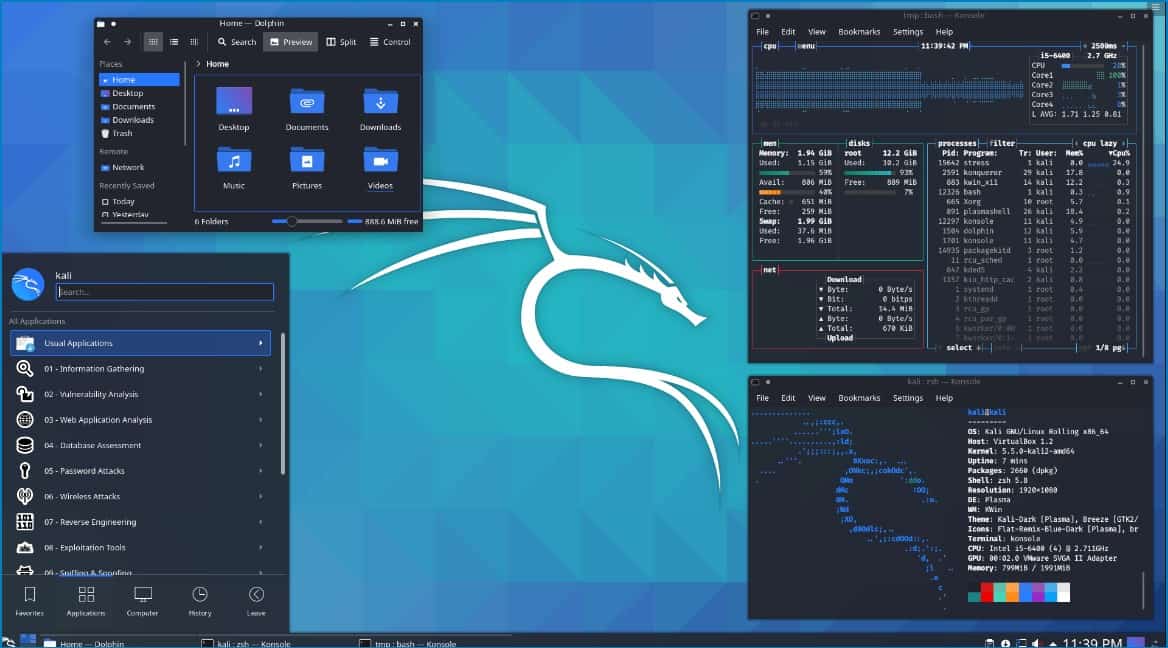 Kali Linux is also one of the best-operating systems for Raspberry Pi. It is a Debian-derived Linux distribution that was initially released in 2013. This Raspberry Pi 4 OS has several tools for information security such as penetration testing, forensic, and reverse engineering. However, it is not just limited to these as it is also the best general-purpose OS.
Kali Linux is funded by Offensive Security and is updated continuously. You can update this OS without downloading its full version. It can be run on an 8GB SD Card.
To download this OS, visit its official website.
RISC OS Pi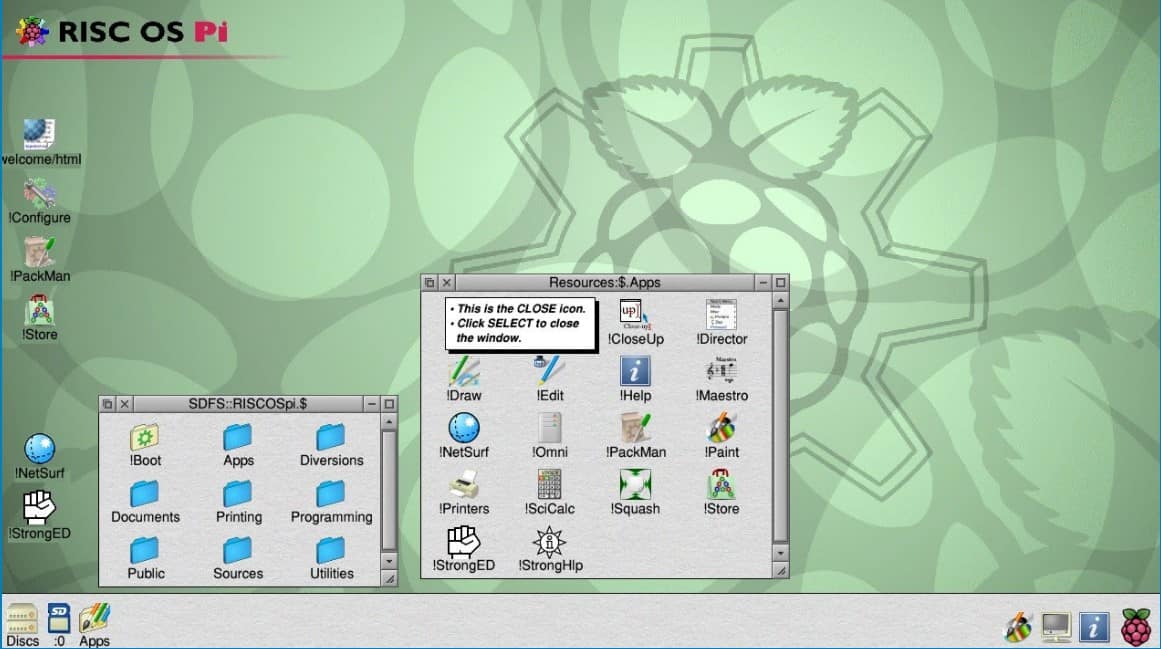 RISC OS Pi is one of the latest Raspberry Pi 4 OS. It has everything that an OS should have. Originally, this OS was designed by Acorn Computers Ltd in Cambridge, England to run on the ARM chipset. Moreover, this Raspberry Pi 4 OS is much lighter and responsive. There is also an opportunity that you can get a pre-loaded SD card if you are not fond of downloading it by yourself.
Apart from standard version, it also has a minimized version called RISC OS Pico sizing just 3.5 MB. To get this OS run, you need a minimum of 2GB SD card.
If you want to download it yourself then click here.
Conclusion
Well, that was the list of top 10 best Raspberry Pi 4 OS. There are operating systems that can make your computer look like Microsoft Windows or macOS. Also, there are OS that run on the computers with low specs or are super responsive. So, you can download any OS of your choice. Which OS you are using on you Raspberry Pi let us know in the comment section. Also, keep visiting us for more such articles.