HomeKit new features announced in iOS 14 can fetch better user experience. People can now experience more security, more control over their accessories, and better surveillance. The enhanced and improved features like face detection, camera improvement, and many more can make users have more trust in Apple HomeKit. TOP10.DIGITAL is here to write down all the new features of Apple HomeKit.
What is HomeKit?
It is a smart way to control smart home gadgets. The HomeKit is a software framework by Apple that enables users to communicate with and control accessories on Apple devices. For the purpose, the accessories or smart home appliances should be connected with the internet, and using an app you can control it. Moreover, with the HomeKit Framework, there is a way to configure accessories as well as create actions to control. Even users can group actions to later trigger them with Siri.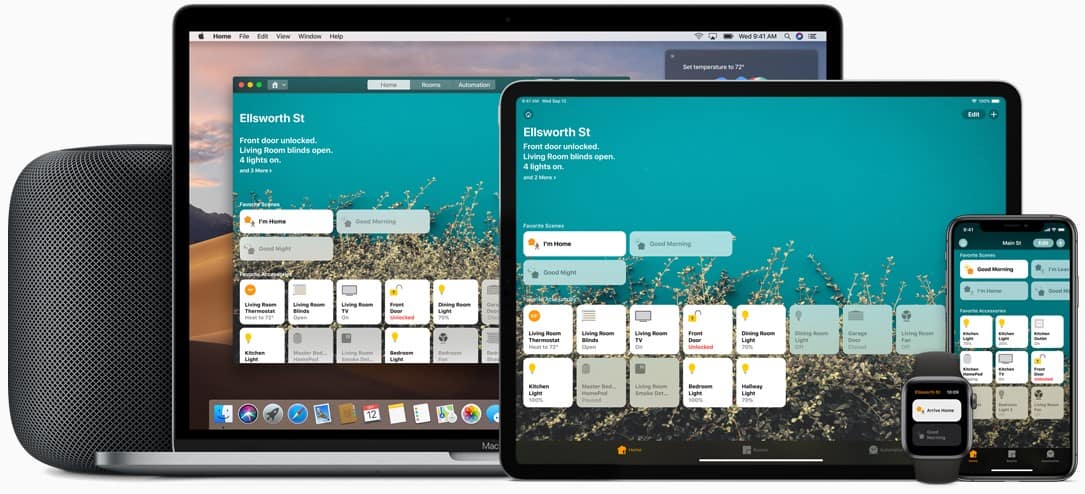 What are the HomeKit new features?
Well, though in iOS 14 Apple has not much redesigned or introduces a ton of new features. However, there are significant improvements in the features. The following are the HomeKit new features.
Face Recognition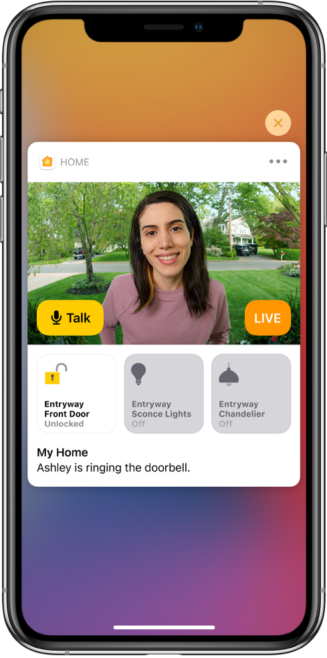 There is a huge improvement in the Apple HomeKit in the form of Face Recognition. These features will enable users to get a notification on their devices about a person in the front of the camera or doorbell. While the best part is it will also suggest the name of that person if it is already on your device. For example, Paul is at your ringing the doorbell then you will receive a notification, Paul is ringing the bell, or Paul is detected in the front of the camera.
Hence, the face recognition gives you more security. Further, if the name is not detected then a list of people with names will appear on your Home App and you can assign an image for the future, also you can add the name of that person.
Doorbell connection with HomePod
It is another one of the amazing HomeKit new features in iOS 14. The above-mentioned Face Recognition feature can now also be integrated with Apple smart home speakers. Hence, when someone rings the doorbell there will be an announcement on your HomePods who is on the door. Even if you have multiple HomePods, you can have them chime all over the home. Though this feature is still available in North America, however, it will be soon available globally.
Assigning Activity Zones to Camera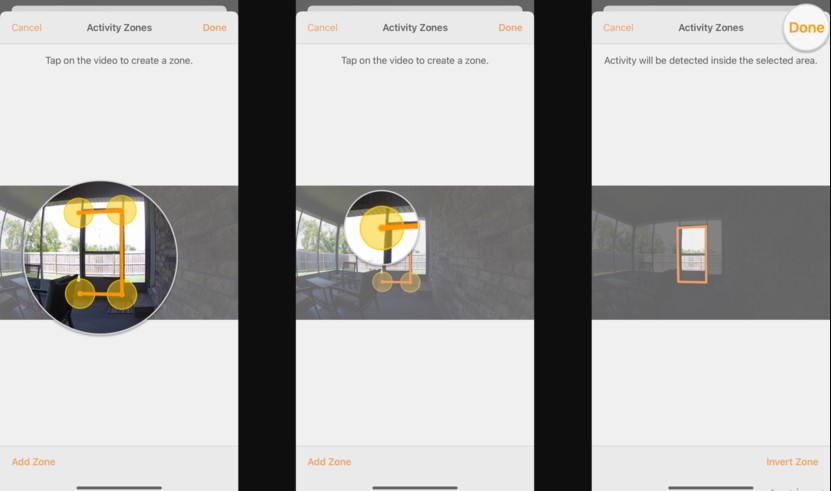 This is one of the important additions in the HomeKit new features. Whilst it was the most needed feature and iOS14 has it. Now the users can create custom activity zones for the cameras to detect any movement. You can position the camera at any place like windows, doors, or backyards, etc. So, you can get notification about every movement happening in activity zones. However, the best part is this movement detection will not include animals.
Integration with Apple TV
Now you can access all your cameras on your Apple TV as well. By long-pressing the Home Button on your remote, it will open the control center for all controls. Where you will also find Home Icons and hence pressing Apple TV, you will watch the scenes displaying on the cameras. If there are multiple cameras then you can mark cameras as a favorite too. This is also one of the most liked HomeKit new features in iOS 14.
Conclusion
The HomeKit new features in iOS 14 are worth using to make your home more secure and enjoy more control over your smart home appliances. While the features like Face Recognition, HonePods announcement, and customizing activity zones are very impressive. Stay tuned with TOP10.DIGITAL for more such updates about HomeKit.