Apple Watch Series 6 has already been released on September 15, 2020. during the Apple event. However, there is still a lot of discussion about this watch because it is something beyond just a watch. With its exciting and unique features, it can help its users to live a healthy life. While the experts are claiming that this apple watch is one of the best smartwatches so far in the world. TOP10.DIGITAL is fetching you here all the necessary details about it.
What about Apple Watch Series 6?
The series 6 watch of Apple has taken the world by storm, mainly due to its fitness-focused features. Coming to its configuration, it uses the Apple S6 chip based on Bionic Chip. Because Apple claims that these chips are 20% faster than the previous version of the Apple Watch. Moreover, the brightness is much more in this watch and detects your all health issues immediately so you can visit the doctor.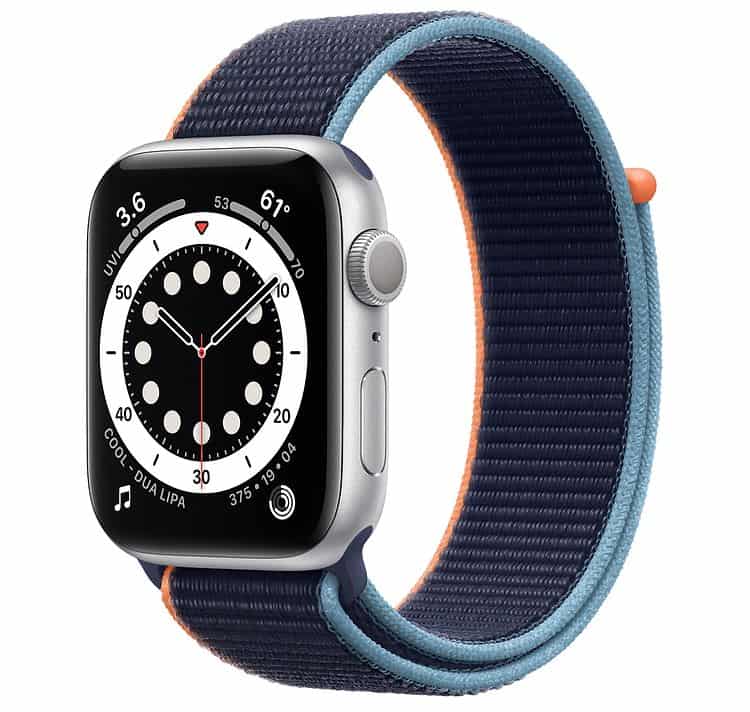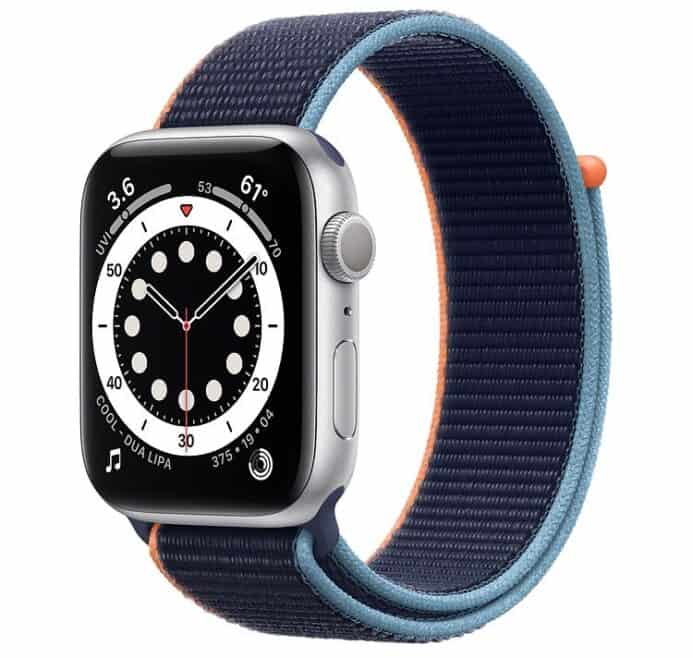 What are the features of Apple Watch 6?
There is a saying that Apple is never the first to do anything, but when they do they do it the best. The features they have added in the series 6 watch, some of those were present in Huawei and Samsung smartwatches. However, the Apple watch series 6 has better among all. Here is the feature of the best smartwatch.
Fitness focused features
The best part of this watch is its health related features that indicate users in time. The following are included in this category.
Blood Oxygen Measurement:

It is one of the best things the Apple Watch has ever had. Blood Oxygen level is closely associated with the overall wellness of a human. So, this feature enables users to know about their Oxygen level that how much Oxygen is absorbing your body as well as how much is being delivered. There are four LED clusters and four photodiodes that work as sensors to check the Blood Oxygen level.

ECG:

The new Apple Watch Series 6 is also capable of generating an ECG report. This is, no doubt, a momentous achievement in the world of smartwatches. To get an Electrocardiography report, run the ECG app on your iPhone connected with Apple watch, It will generate a report similar to single-lead ECG. So, you can get the critical data that can later help doctors to analyze.

Sleep Tracking:

A good sleep is a key to good health. Therefore, this feature helps you to set a regular bedtime. Though it does not do magic instantly, however, after following the schedule, you can achieve your goal.

Workout Tracking:

Apple watch series 6 has a feature to measure your every move while doing the workout. Whether you are running, swimming, cycling, or doing Yoga, it will measure your every move.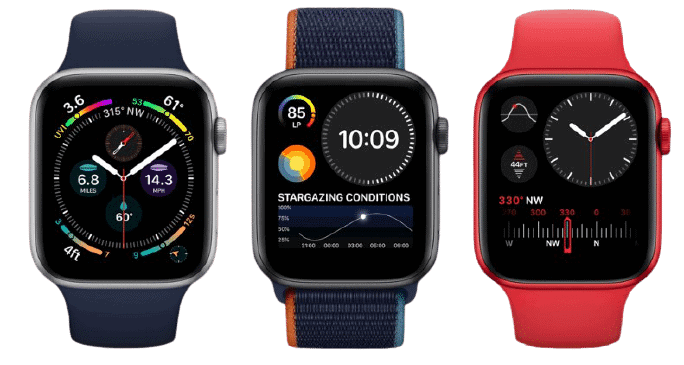 Other Features
Apart from fitness focused features, there are other features like battery, Retina display, and many more. Let's look into it.
Retina Display:

This edition of the smartwatch has a 2.5 times bigger On Retina Display than the previous one. So, it is very easy to see the display even in the bright sun. So, this feature enables users to see their metrics without raising the wrist while exercising.

Bigger Battery:

Apple Watch Series 6 has a bigger battery that can last long so you can enjoy all its metrics like listening music. There are over 70 million plus songs on Apple music.

Multiple Watch Faces:

There are many new watch faces that you can choose for different time. Choose from the most new faces ever, then customize them to match your mood, style, or favorite activity. There are cases in various colors that you can get as per your choices.
Is it worth buying the Apple watch series 6?
Well, there is mixed answer for it. If you already have the Apple Watch 5 then probably you don't need to buy the series 6. Because, the design, battery life, and some of the features are the same. However, if budget is not an issue for you then you must buy this watch. Apple Watch Series 6 has more brightness as mentioned above that has 2.5 times more On Retina Display. Apart from this, its fitness features make it a good gadget to buy.
What is the price of the Apple Watch 6?
The price of Apple Watch Series 6 starts from $399 with GPS only. However, the price for watch with GPS + cellular is $499. While there are watches with different bands, color, and case that have different prices.
Conclusion
Apple Watch Series 6 has very exciting features, especially since its health and fitness-related features are taking the world of smartwatches by storm. Therefore, if budget is not an issue for you, then buy this smartwatch, it will be worth buying. However, stay tuned with TOP10.DIGITAL for more details and updates.