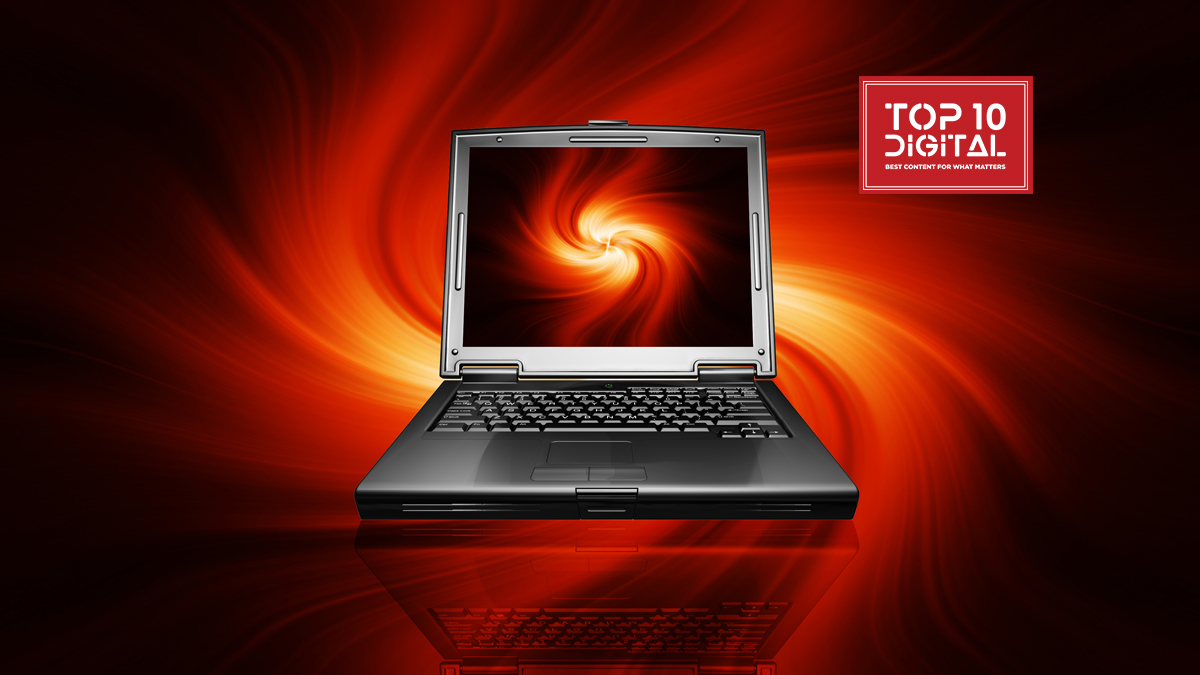 Are you an online game lover? If your answer to this question is yes then let me ask other questions. Is your laptop is letting you play games smoothly? Does your laptop possess sufficient specifications to run heavy games? Moreover, are you planning to buy a new gaming laptop? Well, if your answer to these questions is no or it might be a yes. Then this article is for you. Here at TOP10.DIGITAL, you will know about the best gaming laptops in 2020.
So, you can buy one of them to play games. Moreover, at the end of this article, also read TOP10.DIGITAL's recommendation on which laptop you should buy.
Computer games are very popular in this era among youth, children as well as elders. Hence if you do not have a good quality laptop to meet the requirements of the games then you may not enjoy the game fully. Here is the list for you.
---
Asus ROG Zephyrus G14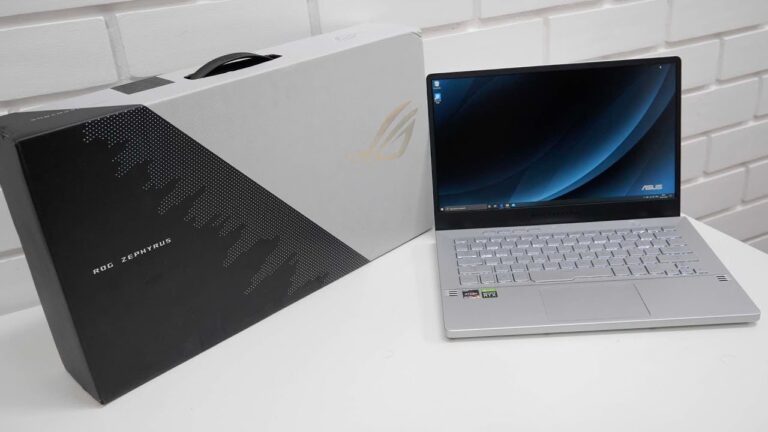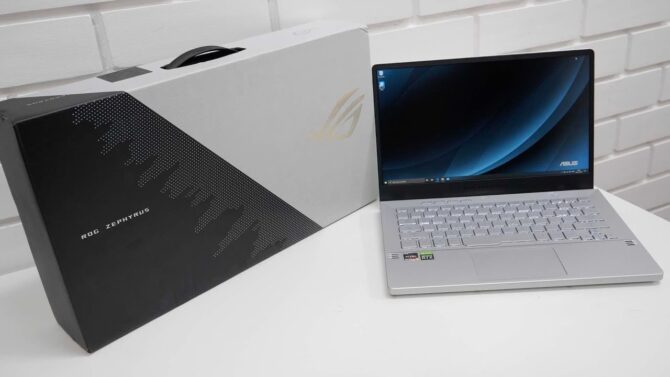 ROG Zephyrus G14 is one of the best gaming laptops. It is dynamic and ready to travel. Moreover, it is one of the world's most powerful 14-inch Windows 10 Pro gaming laptops. It possesses an 8-core AMD Ryzen™ 9 4900HS CPU and potent GeForce RTX™ 2060 GPU. Hence it speeds through games and other tasks of everday. Apart from this, you can also customize your fit with either a 120Hz gaming display or high-resolution WQHD panel. For sound and music, there is a quad speakers pump. Its sound quality can give you an immersive experience.
However, remember that  AniMe Matrix™ LED display is only available on select models.
Price: $1450
---
Asus TUF A15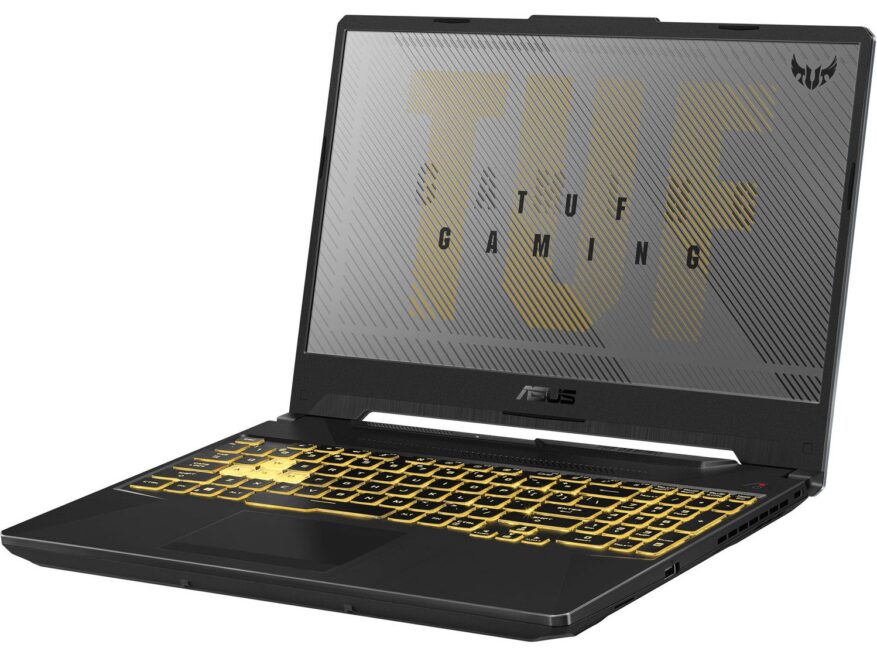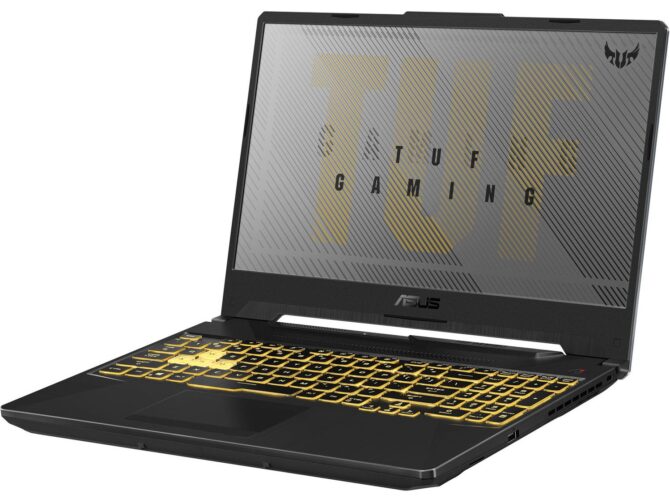 The Asus TUF A15 is one of the brilliant, affordable, and best gaming laptops. It manages to strike the right balance between performance and value. Moreover, TUF A15 is a fully loaded Windows 10 pro gaming laptop that can lead you to win. This amazing laptop is supported by the latest AMD Ryzen™ 9 CPU and GeForce RTX™ 2060 GPU.
---
---
Also, it brings you fast, action-packed gameplay, fluid, and fully saturates speedy IPS-level displays up to 144Hz. Besides, this gaming laptop possesses a larger 90Wh battery for greater battery life. Moreover, its features and quality make it a reliable ally for gamers on the go.
Price: $1199.99
---
Alienware Area-51m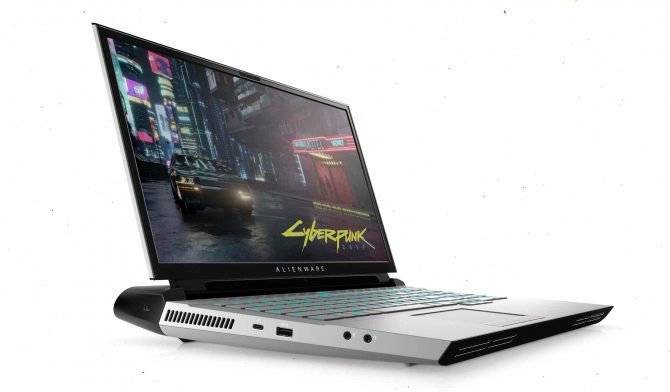 Alienware Area-51m
is another one of the amazing gaming laptops. It is the 9th Generation Core i7 laptop powered by NVIDIA GeForce RTX 2060. This 17inch Dell laptop gives you an immersive experience while playing the games. Moreover, this laptop possesses all the qualities of a desktop because of its processing level, CPU, and GPU upgradability. Further, it is the first-ever Alienware laptop that features an 8-core, 16-thread Intel processors. Hence it has touched the whole new level of computer power against the other gaming laptops. With its advanced features, it could be the first choice of gamers.
Price: $1950
---
Asus ROG Zephyrus S17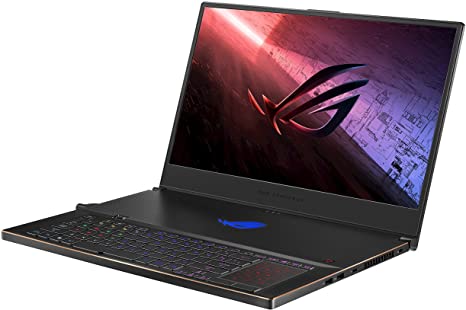 This is one of the best ultra-slim Windows 10 Pro gaming laptops. And to be very honest, this should be the first choice of gamers because of its features and specifications. Moreover, this amazing gadget is equipped with the latest GeForce® RTX 2080 SUPER™ GPU and 10th Gen Intel® Core™ i7 CPU. Hence, this fetches far betters results than other laptops. Also, gamers can experience silky and smooth gameplay with the blazing-fast 300Hz/3ms display. Its display is completed with Pantone® validation that ensures superb color accuracy. Moreover, its ROG-exclusive GPU is best for gaming and Optimus for battery life.
Price: $3299.99
---
MSI GS65 Stealth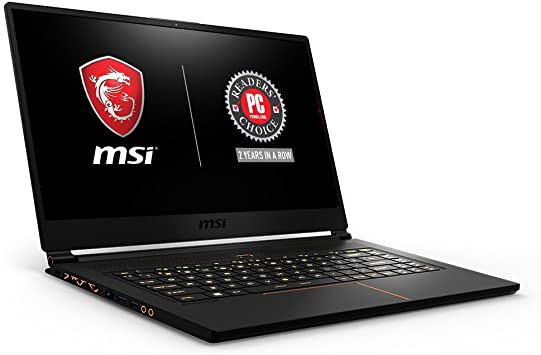 MSI GS65 Stealth is though a 9th generation laptop, however, it possesses the GeForce® GTX 1660. But it is still faster than many other gaming laptops. Moreover, its graphics performance is built with the award-winning NVIDIA Turing™ architecture. Its latest 9th generation has 10% performance gain over the previous generation. Apart from this, it has a smooth silky touchpad with multitouch gestures. Also, you can customize its keyboard according to your game. This 16 series laptop is thin, smaller in size, and has a big screen.
Price: $1799
---
Razer Blade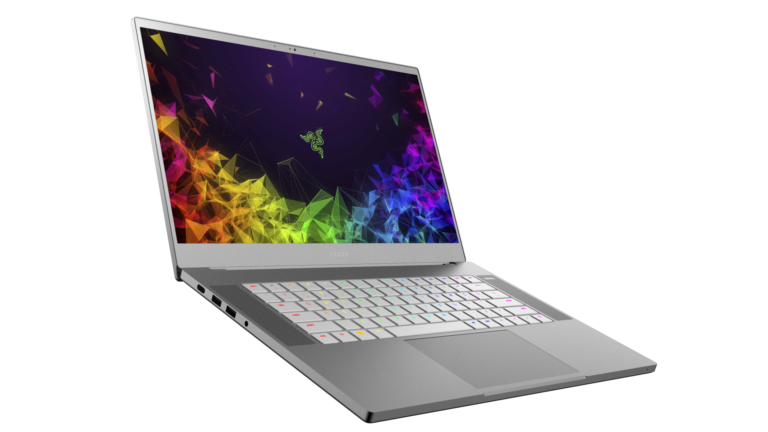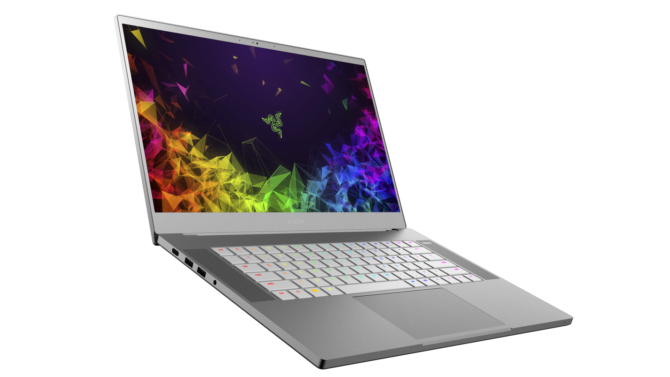 This one of the smallest gaming laptops in the world and probably the fastest from all of them. It is an 8-core 10th generation laptop with Core™ i7 processor and up to 25% faster graphics with NVIDIA® GeForce RTX SUPER™ 2080. Moreover, its OLED 4k display allows you to unleash your creativity anywhere. Also, it can handle the running and streaming of the latest AAA games simultaneously.
Its hardware enables fast real-time ray tracing of objects.
Price: $1899
---
Lenovo Legion Y740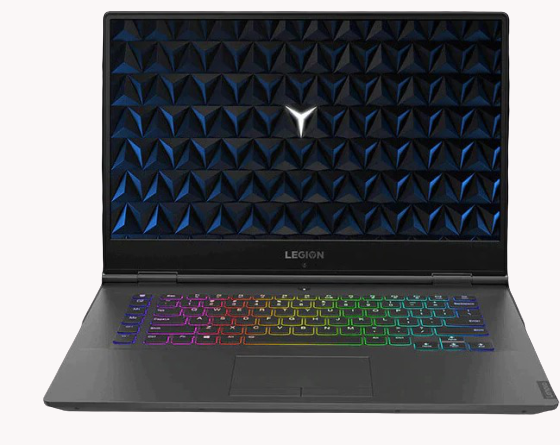 Lenovo Legion is purely made for gamers. This gaming laptop has brilliant features that you can experience while using desktop computers. Moreover, it possesses 4.5GHz Turbo, 6 cores, and 12 threads. Hence, Legion laptop powered by these mentioned processors has enough power to handle demanding AAA games. It uses the most advanced NVIDIA® GeForce® graphic that makes its performance incredible. This Legion laptop with trusted hardware provides you an edgeless visual display. Thus, it is also one of the best gaming laptops to buy.
Price: $1989
---
Gigabyte Aorus 17G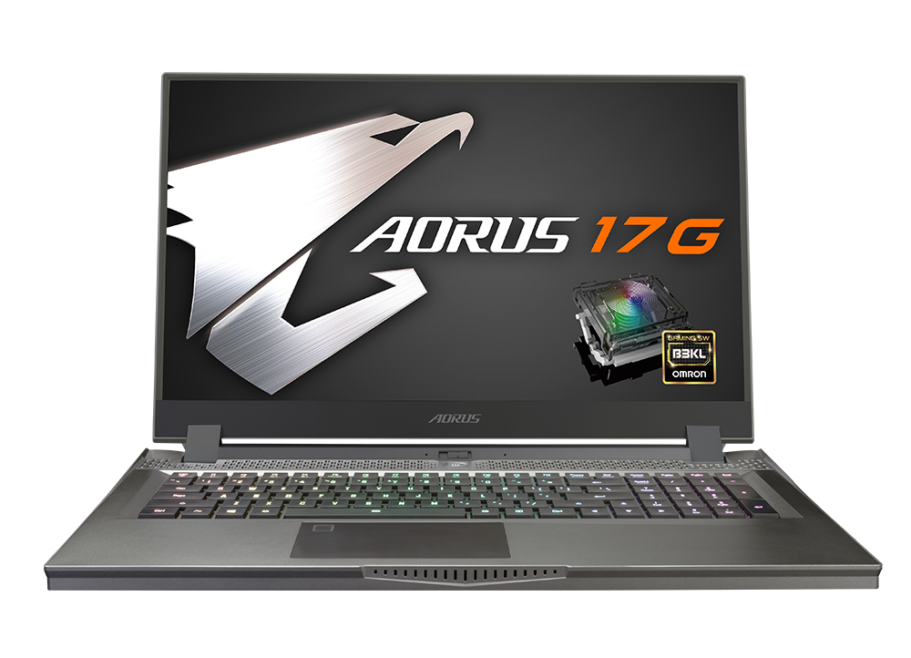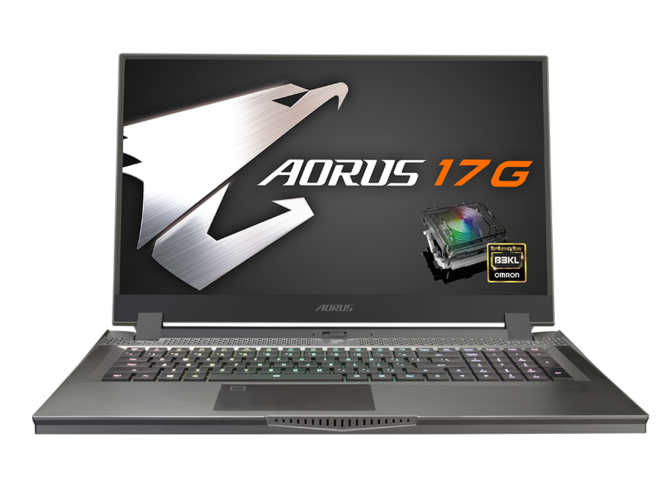 Gigabyte Aorus 17G has two Yb & XB, the best ever gaming laptop models. These 10th generation modern era gadgets use the latest technology to provide gamers with a seamless gameplay. Moreover, it is powered with Intel® Core™ i9-10980HK (2.4GHz~5.3GHz) and NVIDIA® GeForce® RTX 2080 SUPER™ With Max-Q Design GDDR6 8GB. Also, it supports NVIDIA® Optimus™ Technology.
It is also worth mentioning that this laptop has received worldwide recognition after receiving certification by the world-renowned E-sports team, G2 Esports. There, it can be the most demanded laptop among gamers.
Price: $1899
---
Alienware m17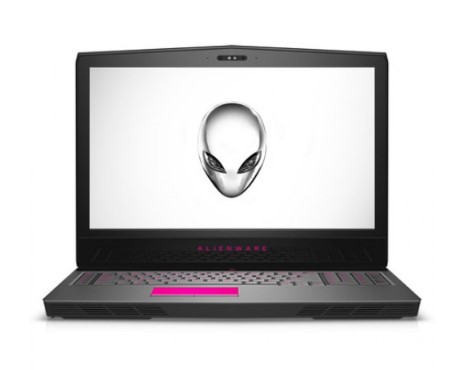 Alienware m17 is a thin but powerful 17-inch laptop that Dell has built with Magnesium alloy, one of the lightest materials in the world. Moreover, it has an exceptional battery life and CPU dynamic overclocking. Moreover, its processor is 9th Generation Intel® Core™ i7-9750H while GPU is NVIDIA® GeForce RTX™ 2070 8GB GDDR6 with Max-Q Design. Hence, with its latest graphics card, it can give gamers an immersive display as well as gameplay. Also, it ensures optimal performance without ever sacrificing power. Therefore, it features make it to be counted among the best gaming laptops.
Price: $1999.77
---
Gigabyte Aorus 5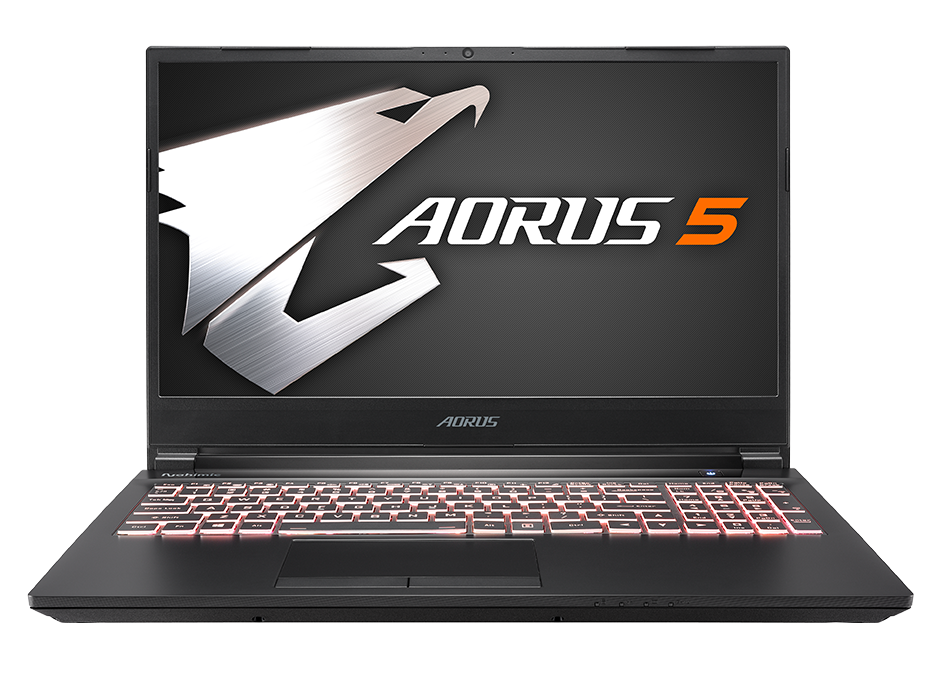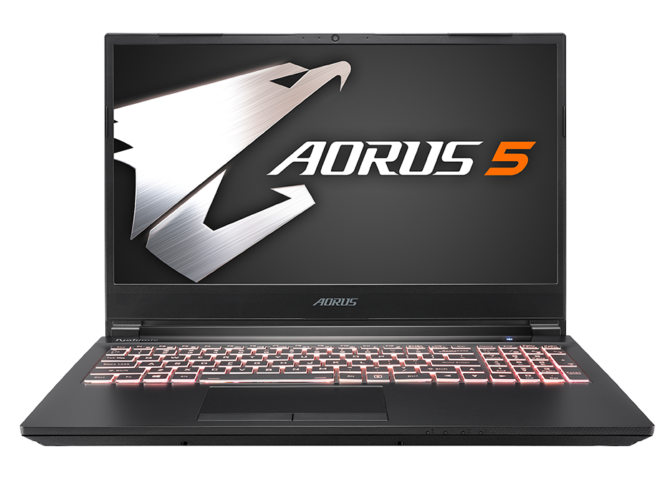 Gigabyte Aorus 5 also leads the way in the world of gaming laptops. This amazing gadget has the latest Intel® 10th Gen Core™ i7-10750H 6 core processor. In addition, it also uses NVIDIA® GeForce RTX ™ 2060 graphics chip, ultra-fast 144Hz display as well as WINDFORCE cooling system. Moreover, it also gives gamers 6TB of storage space and next-generation WiFi 6 internet connectivity. Therefore, because of its speed and features, it could be the right choice for gamers. Further, it renders the best and smooth image display as well as gameplay to the users because of its latest hardware.
Moreover, it has a 10% increased performance than the previous generations.
Price: $1499
---
Conclusion
After going through all laptops, at TOP10.DIGITAL we have found that Gigabyte Aorus 17G is the best ever gaming laptop so far in the world. Because it uses the latest processors (Intel® Core™ i9-10980HK (2.4GHz~5.3GHz) and the lastest GPU (NVIDIA® GeForce® RTX 2080 SUPER™ With Max-Q Design. Therefore, if you are planning to buy a gaming laptop and money is not a problem for you then this should be your first choice.