These free GIF-making applications allow users to create a GIF from images or videos that you can share. If you're not familiar with an animated GIF, it is a series of still images that follow one another in cycles to create an animation, like a video clip. You can make memes for free using these GIF creators and share it with your friends and make them laugh and have fun.
TOP10.DIGITAL has prepared a list of Top 10 Gif Makers some of which could be downloaded others could be used online.
---
Make A Gif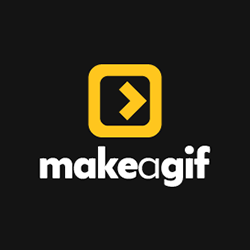 Make a GIF is a website to create GIF from several images, a video from your computer, YouTube or Facebook video, or directly from your webcam.
If you make a GIF or meme from images, it's really easy to customize the order of the photos because you can just rearrange them by dragging and dropping. You can also resize all images at once and set a custom animation speed.
It is also easy to produce a GIF from a video because you simply choose when in the video to start the GIF and decide how many seconds it should be used.
Subtitling tool is included to add text on top of your GIF, but you can not get a glimpse before the GIF. Once created, you can save the GIF to your computer and copy its URL to find online. You can make your GIF public, unlisted or private. You can even link directly to GIF.
Pro's
Easy to create Gifs
Resizes all Images in one go
Customised animation speed
No need to sign up
con's
Watermark applied unless you login
Glitched text tool
---
EZGIF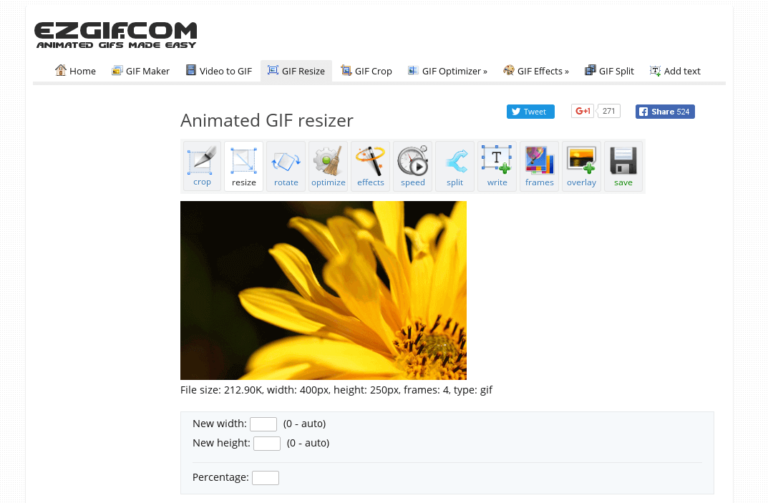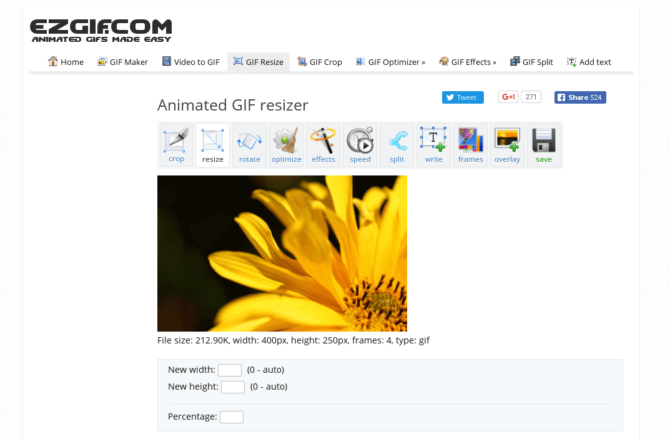 ezgif.com
is another Online GIF creator. It is a bit strange to use because all the tools are on separate pages, but it is actually not that difficult to use.
You can crop images, resize all GIF, optimize settings, reverse photos, flip or rotate the GIF to a particular angle, change the speed, divide the GIF back in its original images and add text.
There is also a greyscale, sepia and monochrome effect, you can apply to the entire GIF or meme.
ezgif.com a free GIF video converter if you prefer not to use images.
Pro's
Helps to create High quality GIFs
Upload images in Bulk
No Watermarks
Optimization Features
con's
All images are saved on the cloud that raises privacy concerns
---
ImgFlip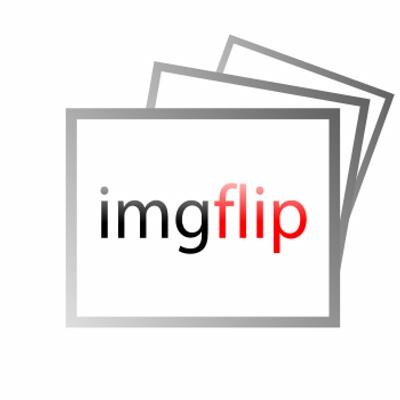 ImgFlip
shows preview your GIF or meme that you create, which is very useful. You can make a GIF from images, URL of video, another URL GIF or video that you have downloaded.
The animation-delay, the order of photos, width, height and quality can be changed while creating a GIF. There is also a text tool, and the ability to rotate the GIF, reverse, and change the number of images and the background colour.
When finished, you can upload your GIF, share it on several social media sites, or set it as private so it is not available online.
A watermark appears on all GIFs made using Imgflip. In addition, several custom settings to create a GIF from a video can only be used if you pay for ImgFlip Pro.
Pro's
You can preview GIF while creating
Many customization options
Can store GIF online
con's
Need to pay for some custom settings
Small watermark on all GIFs
free users can only store GIFs upto 4mb onsite
---
Picasion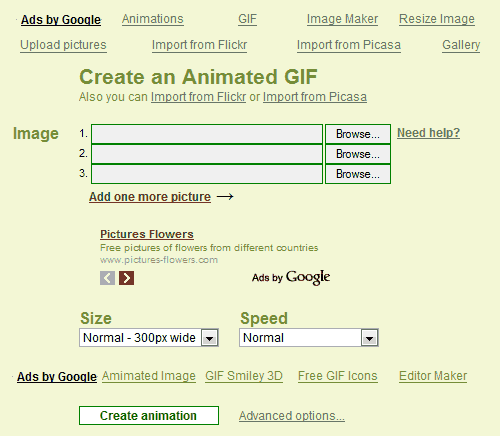 Picasion a
llows you to build a GIF or meme from images that you upload from your computer or you can alsoo import them from Flickr.
Unfortunately, however, if you are uploading images from your computer, you can not upload them in bulk but must choose one file at a time. There are also limited editing tools, so you can not add text to GIF or rotate and organize images.
GIF can be dimensioned up to as large as 450 pixels wide and the animation speed may be adjusted from a high speed to slow.
Before creating GIF, you can optionally choose to include in the online gallery Picasion. Once the GIF has been done, you can download, copy a direct link to where it is hosted online, share it on a social media site or email it to a friend.
This site has a separate tool, you can use after your GIF that allows you to add glitter.
Pro's
Does not save with a watermark
Online gallery to publish and share your GIF creations
con's
Bulk uploading could be made easier
Limited features
Can't preview before finishing the gif
---
GIFPAL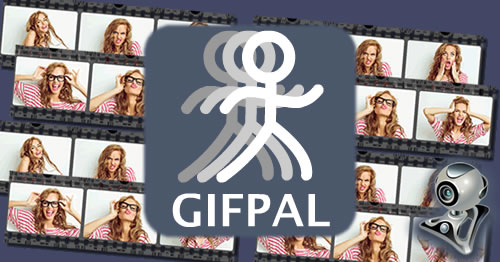 GIFPAL
is a online GIF maker. Your GIF is automatically played when you make changes so you can clearly see how it will appear when finished. Rearranging pictures is super easy and you can even disable the watermark.
Before you finish, you can possibly reverse images to run the GIF back, change the image quality, overlay filter, and adjust the animation speed.
Pro's
Option to remove watermark
Easy to arrange bulk images
Option to include filters
con's
No text tool
Can't upload more than one file in one go
---
Gimp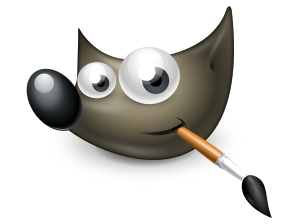 GIMP
is an image editing program that you need to download to your computer to use. It is ideal for making GIFs because you can use editing tools that are great for perfecting your images before integrating them into an animated GIF.
Start by choosing File> Open as Layers and select all the photos you want to use for the GIF. You can edit your images at this point or continue to create GIF.
Then go to Filters> Animation> Playback and play the animation to see how the GIF looks. If necessary, you can change the whole canvas size or resize the image in the Image menu.
When you are ready to save the GIF in GIMP, go to File> Export As, and choose GIF as the file type. Before images are exported, you can choose to disable the continuous loop and also change the time delay between images.
Pro's
Free and powerful open-source photo editing software
Refine images in the editor before adding them to a GIF.
con's
Not so simple as other GIF creators
Not specialized to created GIF
---
Imgur


Imgur
provides the best way to make a GIF from a video, that can be posted directly to Imgur gallery, which is one of the most popular places to host and share GIFs.
Just paste the link to the video you want to convert to a GIF file, then select a start and end, and possibly add text. GIFs made with 
Imgur
 can be up to 15 seconds.
When you create a GIF, you will be redirected to the dedicated page where you can download it to your computer, share with others.
You can also change the GIF again using Imgur. Some of the supported standards include tools like rotate, crop and resize, but you can also add text and effects, GIF brightens, overlay stickers, and more.
Pro's
Very easy to convert video to animated GIFs
No need to sign up to create GIFs
Easy to share your creations
con's
Sparse option to edit
Login required to share GIFs
---
Animated GIF Maker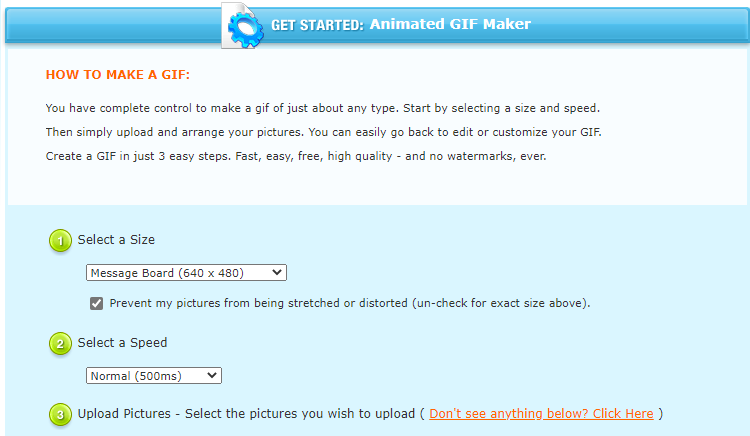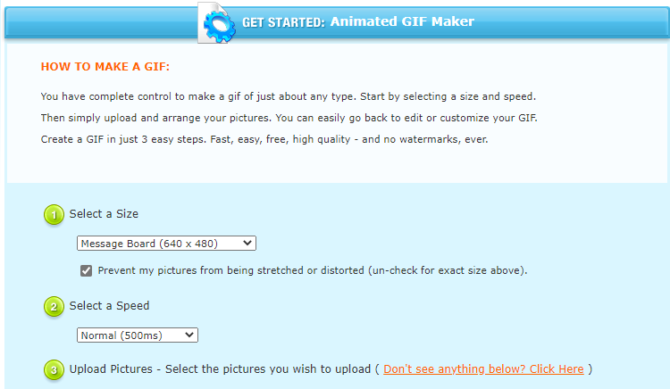 Animated GIF Maker
begins by asking you to choose the speed of the animation and how to resize all your images will upload. You can choose a custom size and speed or choose the one that has been set.
You can upload more than photos at once for the Animated GIF Maker, which is certainly faster than some of the other GIF maker that allows only one picture to upload. However, this feature requires Adobe Flash, if not, you have to upload the images one by one.
After all the images you've uploaded, you can change their order and choose how long each photo should show before moving to the next in the GIF or Meme.
GIF will be shown on the screen at this time, and you can download it to your computer or edit again to change the size and other settings.
Pro's
Upload multiple images at once
Can adjust the animation speed
con's
Multiple-upload feature requires flash to be activated
Text can't be added
Can't host online
---
GIFMaker.me

GIFMaker.me
can make a GIF of up to 300 files PNG, GIF, or JPG. A live preview is displayed as you make a GIF or a meme so you know exactly what it would look like.
In addition to changing the speed and size of the canvas GIF animation, you can determine how many times the looping GIF before it stops (you can choose an infinite loop, too) and even overlay audio-video into a GIF.
Pro's
Combine GIFs into one
Overlay audio from a youtube video
Easy to create high quality GIFs
Useful settings and controls
con's
Only accepts image
No option to store your GIFs online
---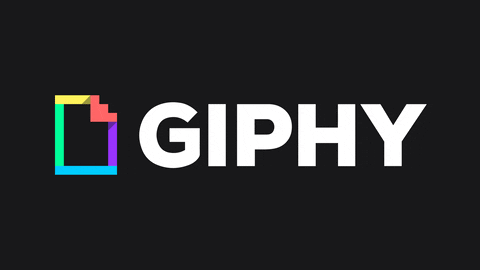 GIF creator
Giphy
allows you to upload photos, other GIFs, memes or videos to create a new GIF file. Videos can be imported from sites like Vimeo and YouTube, or from your computer.
Organize files in the order you want is super easy, and you can drag the image back and duration button to make longer or shorter frames, 0.1 seconds 3.7 seconds.
The last step before creating GIF is decorations. There are options for a legend, stickers, filters, and freehand drawing.
Pro's
Sharing options are easy to use
Ad-free site
So many options for editing
con's
Must upload every GIF
Can't delete uploaded GIFs
Need a user account to create GIFs
---
CONCLUSION
After going through the Top 10 website and software to create GIFs and memes. We found GIPHY to be the best website to create GIFs as it is free and easy to use, with loads of editing options. And as always, stay tuned with TOP10.DIGITAL.