Before exploring Microsoft QuickLook, let me ask a question. Do you want to enjoy a Mac feature on your Windows 10? Certainly, you will have a positive nod because Apple macOS possesses many exclusive features. One of those features is Apple QuickLook that gives an instant preview of a file within the file explorer. Now the same feature can be enjoyed on Windows 10 with the Microsoft QuickLook app. After installing this app, hitting only the space bar will render you a quick preview. However, let's explore it further.
Overview of Microsoft QuickLook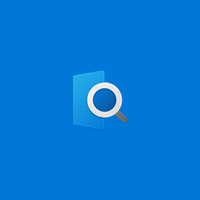 Microsoft has not yet brought file quick preview feature in its product as well as the operating system. However, it is now possible with the QuickLook app that is available on the Microsoft apps store. This app enables users to have an instant preview of files by just pressing the Space Bar. Moreover, this app was released on 18 July 2020 and was published by Paddy Xu. It is categorized among the free productivity apps of Windows 10.
Supported Keys other than the Space Bar
Well, as mentioned earlier that Microsoft QuickLook gives you a preview of a file when you hit the space bar. It is also a matter of fact that this app does not have many options that might allow us to customize it. However, it supports some other keys except the space bar those are the following.
Spacebar: Preview and close preview
Escape (Esc): Close preview
Enter: Open in the default app and Closed Preview
Ctrl + Mouse Wheel: Zoom images as well as documents
Mouse Wheel: Volume up and down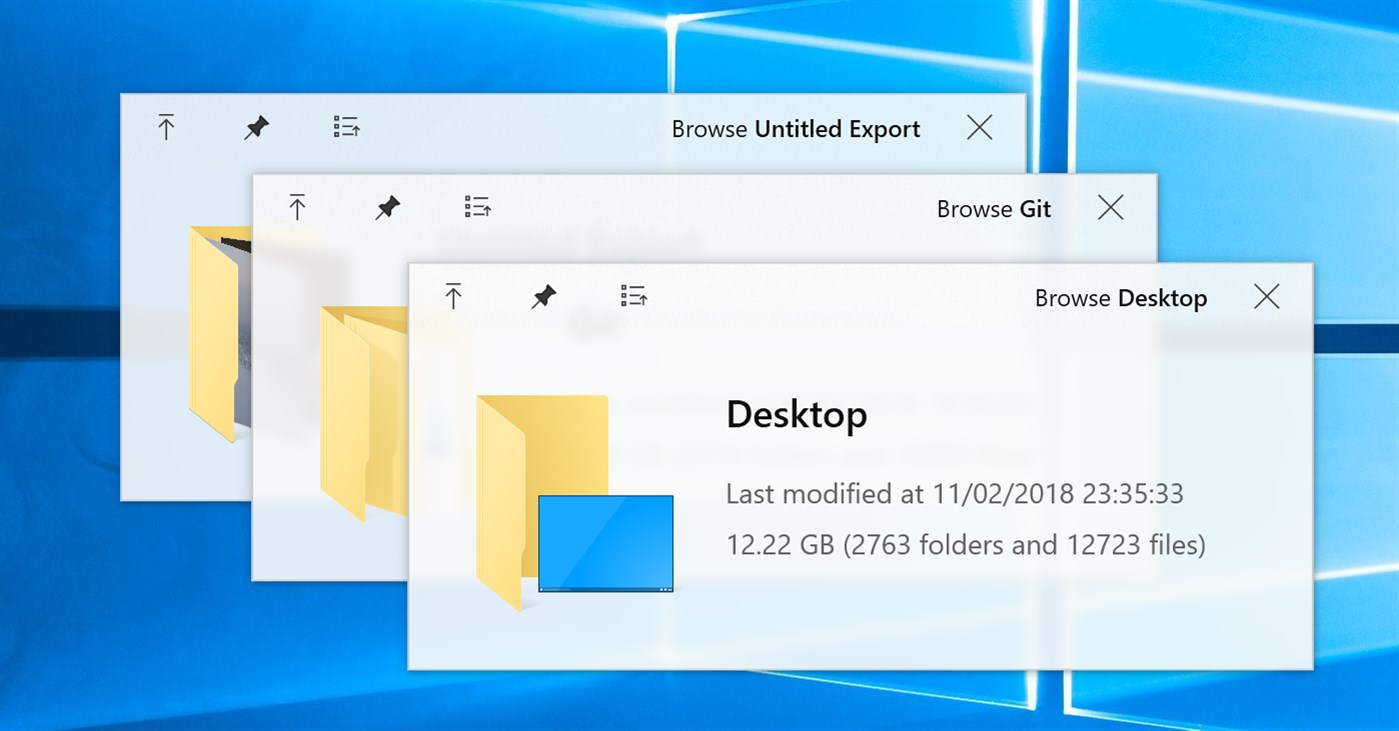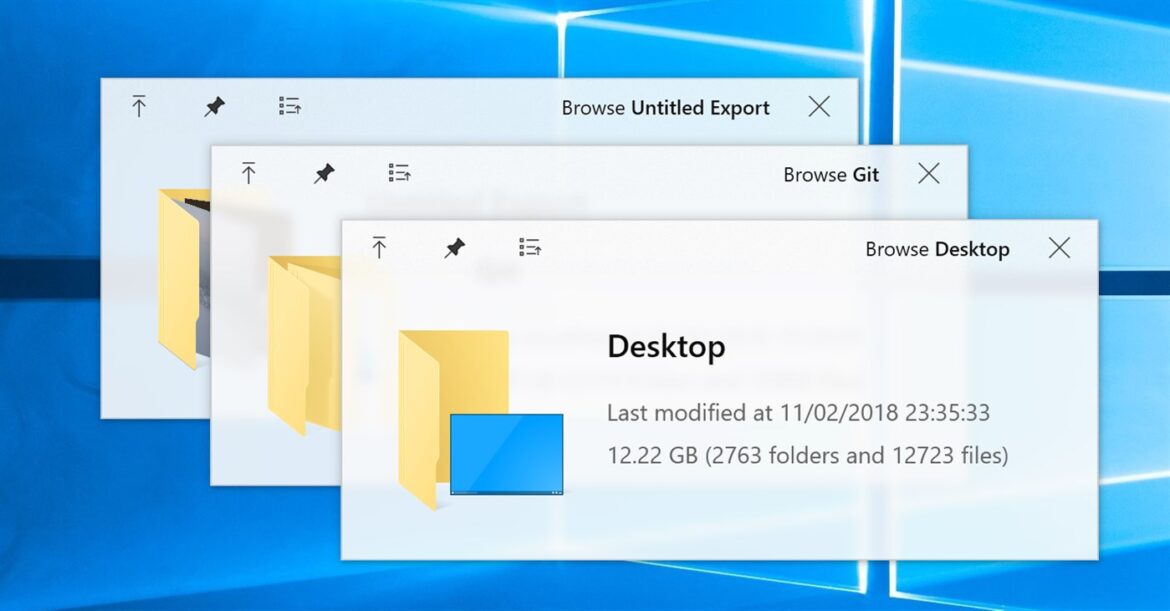 It is also worth mentioning that GIF takes some more time while generating preview. While other apps respond instantly.
How to install Microsoft QuickLook?
The installation of this app is very easy. Either you can download it from Microsoft app store or form Microsoft site, click this link. Once you click this link, it will ask you to sign in your Microsoft account. The following is the procedure.
Go to Microsoft Apps Store or click this link
If you have not already signed in then sign in to your Microsoft Account
Verify your credentials and account through a code received on your email address
Once you have verified the account, it will show "You own this app".
Click "Install on my device" and the app will install on your device.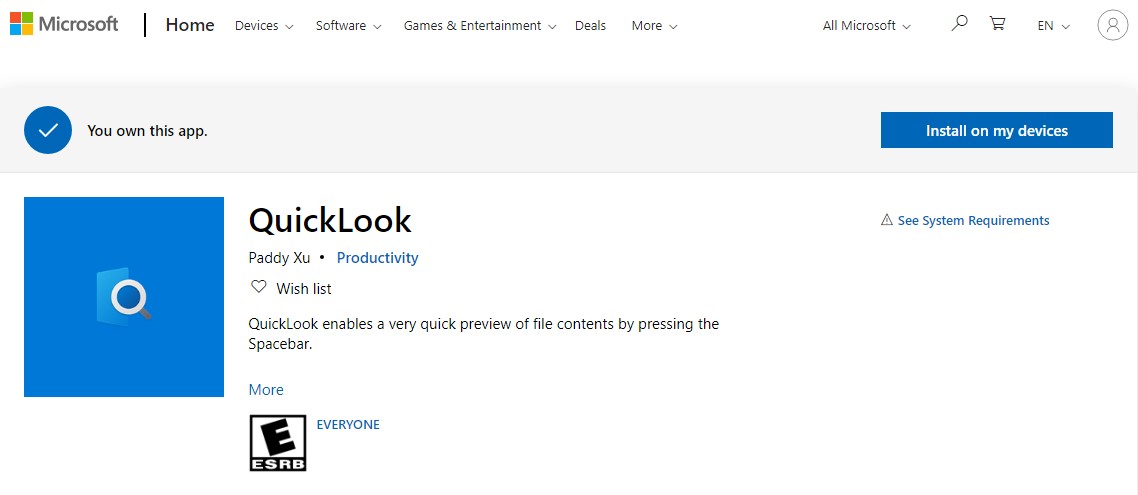 But, remember, your device should meet the essential requirements.
System requirements for QuickLook
The minimum requirement to install Microsoft QuickLook is the following.
Operating System (OS) – Windows 10
Architecture – x86, x64, ARM, ARM64
Keyboard – Integrated Keyboard
Mouse – Integrated Mouse
If you have these essential things in your system then you can install this app using the above-mentioned method.
Conclusion
MIcrosoft QuicLook app can enable you to have a quick and instant preview of a file within the file explorer. This feature was available in the Mac, however, now you experience it on Windows 10 as well for free. It fetches the preview of all files instantly but GIF takes a little more time. Stays tuned with us for more such news, and info, updates.