When we work on computers often we need some software and applications to enhance our productivity. Similarly, file archiving as well as file compression is needed. There is also WinRAR for this purpose but the best and free app to do this is 7-ZIP. The best part is that unlike other such apps it is totally free and you even don't need to register. Let's know further how to download it and why it is better than others.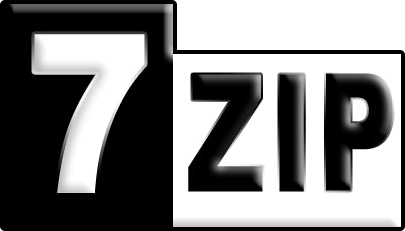 7–ZIP Overview
It is a utility software that is used to place a group of files within a compressed folder that is known as archives. Moreover, it is an open-source file archiver that was developed by Igor Pavlov and was first released in 1999. The unique part is that it uses its own 7z archive format but it has the capability to read and write many other archive formats. It is also worth mentioning that most of its code is under the GNU LGPL License. But some of its parts are under the BSD-3 Clause license and there are also unRAR restrictions for some parts of its code.
Features of 7-ZIP
What are the features of 7-ZIP? Why should we use this file archiver instead of others? Well, the short and simple answer is its diversity as well as high compression ratio. Moreover, it supports almost every other file format. The list includes ZIP, gzip, bzip2, xz, tar, APM, ar, ARJ, chm, cpio, deb, FLV, JAR, LHA/LZH, LZMA, MSLZ, Office Open XML, Onepkg, RAR, RPM, smzip, SWF, XAR, and Z archives and cramfs. While the other features are the following.
It provides a high compression ratio with LZMA, and LZMA2 while for ZIP and GZIP formats it fetches 2-10 percent better compression ratio than PKZip and WinZip.
It can also be used as a basic Orthodox File Manager when it is used in dual mode.
There is strong AES-256 encryption in 7z and ZIP formats. However, when the 7z hierarchy is encrypted, users need to enter a password to see the filename.
It has the capability to self-extract the 7z format.
It possesses multiple-core CPU threading.
It possesses a graphical user interface. The Windows version comes with its own GUI. However, p7zip uses the GUI of the Unix/Linux Archive Manager.
It has localization for 87 languages.

How to install 7-ZIP?
The uniqueness of 7-ZIP is that it can work on almost all windows. Even it supports Windows 2000, 2003, Windows XP, VISTA, and Windows 7, 8, 10. It is very easy to install this software. However, you can follow the following steps.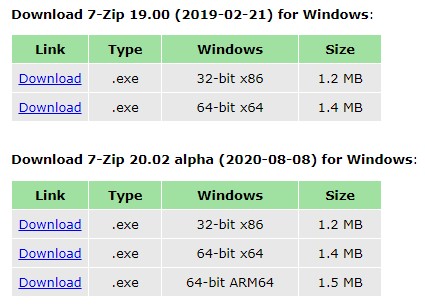 Download the 7-ZIP .exe file from its official site. You can choose your desired file either you want to download it in 32 bit or 64bit. The files are less than 2 MB so can be downloaded easily.
Locate the file in which folder you have downloaded and run it
A new window will open in the front of you, just click on the "Install Button"
Once the installation is done click on the finish button
In his way, you can install it easily it on your computer.
Conclusion
7-ZIP is a free file archiver, file compressor, and a powerful file manager for Windows. Though it uses its own format yet it supports almost other all archive formats. It is Totally free and even you do not need to register. To know more about such application software, stay tuned with us.