Razer Seiren Mini Microphone is available now but before discussing let me ask you a couple of questions. Are you a live gaming streamer? Do you conduct video calls, and virtual meetings regularly? If your answer is yes then you must possess a good microphone. Do you have it? Yes? No? Are you facing difficulty choosing a good good, reasonable, and affordable microphone? Then cheer up! your wait is over now with the availability of the Razer Seiren Mini Microphone. Undoubtedly, this microphone is going to be the first choice of many streamers. Let's explore it further.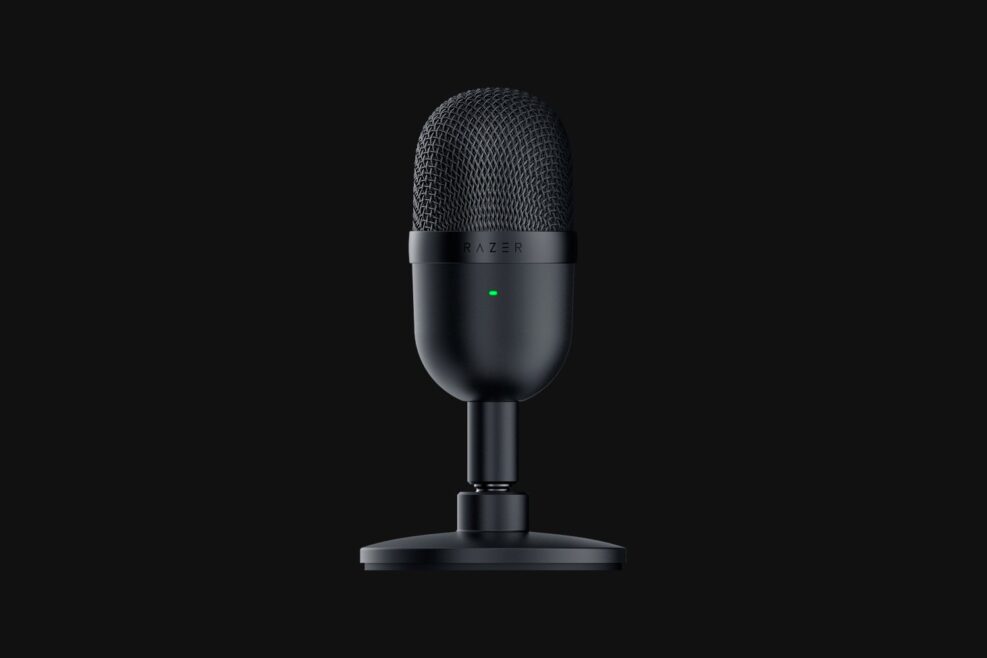 About Razer Seiren Mini Microphone
Big sounds can come in small packages. This phrase is the right fit for the Seiren mini microphone. With its super-cardioid pickup pattern and flatter frequency response, it makes your voice and sound very clear. Moreover, after processing, it presents better quality audio than the original one. This mini microphone has an ultra-compact condenser mic that's the perfect fit for professional grade-audio with any streaming or video call setup.
Specification of the Seiren mic
Razer Seiren Mini Microphone has a warmer, balanced sound and picks up less background noise. Hence this feature gives it superiority over other microphones that have the same price. While comparing it to the most expensive microphones, its sound quality is similar to those. However, its other technical specifications are the following.
| | |
| --- | --- |
| Sample Rate | Min 44kHz, Max 48kHz |
| Bit Rate | 16 bit |
| Capsules | 14mm Condensor Capsule |
| Polar Patterns | Super-Cardioid |
| Frequency Response | 20 Hz to 20 kHz |
| Sensitivity | 17.8 mV/Pa (at 1 kHz |
| Power Required | 5V 5000mA (USB) |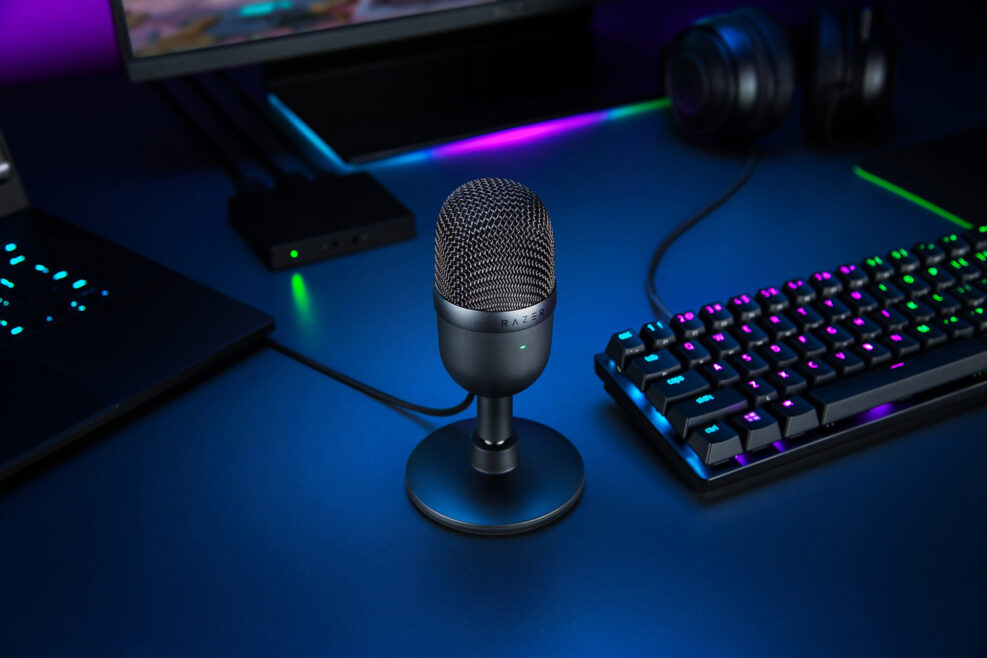 Features of Razer Seiren mini microphone
Though this mic is small in size yet it does the best what other expensive microphone can. However, here are some of its features.
It has an ultra-precise super-cardioid pickup pattern that only focuses on your voice and catches the minimum sound
It records the sound of professional quality with its 14 mm condenser capsule and flat frequency response. Hence you can broadcast and stream videos with high-quality audio
It is smaller in size that why it is portable with great ease, and eventually grabs no space
Its built-in shock mount dampens the vibration and noise if the mic is accidentally knocked.
It is very easy to use, just plug it into a USB port and play.
What is the price of the Seiren mini mic?
Well, the price of the Razer Seiren mini microphone is as low as you can imagine. It costs only $49.99 but is worth spending. If you want to buy then buy it directly from the Razer Store. Moreover, if you buy it directly from Razer then you get a 14-day risk free returns. Otherwise there us a 1-year warranty and access to technical support. The mic is available in three different colors Classic Black, Quartz Pink, and Mercury White.
Conclusion
Razer Seiren mini microphone is available now for all who love live game streaming as well as video calls with good quality audio. The mic is very cost-effective, small size, and portable but fetches you the best results similar to any expensive mic. Keep visiting us for more updates, the latest news, and tech-related details.
---