Are you a user of Notepad++(Notepad plus plus)? We are well aware of Microsoft Office or OpenOffice to process the documents? However, these required to get activation keys or other paid versions. But there is a totally free text editor Notepad++ which is a powerful and versatile source code editor as well as an excellent replacement of default editor Notepad in Microsoft Windows. Let's have a deep look at it.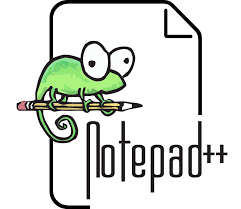 Overview of Notepad++
It is application software that is a free and open-source text editor as well as a source code editor for Microsoft Windows. Also, it supports tabbing that lets you work with multiple open files in a single window. Initially, it was released on 24 November 2003, however, its stable release was made on 28 September 2020. Further, it was developed by Don Ho and its code is available on Github. Earlier, it was hosted on SourceForge.net where it was downloaded 28 million times. It also won twice the SourceForge Community choice award for the Best Developer Tool. Currently, it is using the Scintilla editor.
Features of Notepad++
This text editor possesses some amazing features like autosave, finding and replacing of bulk text. However, the list of its other features is the following.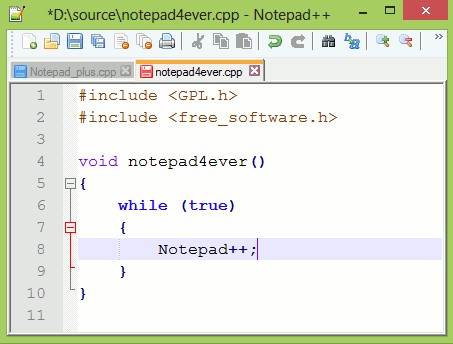 It allows line bookmarking
It is the best source to submit bug reports, and feature requests
It supports more than 50 programming languages
It makes code editing quicker and easier with auto word completion, and function parameters
It has search and replaces functionality with different options
It is portable and can be run through a USB drive
Its interface is adjustable
The screen can be split while working
It comes with 20 themes that you can activate in the setting
It possesses plugins for almost everything
How to download and install Notepad++?
This editor is more convenient with the Microsoft Windows. So, to download and install with Microsoft windows, follow the following steps.
Go to the download page on the Official website of Notepad plus plus
Download the latest version of the editor to your PC
Once the file is downloaded, double click the .exe file and follow the following installation steps

Choose the installation language
Agree with the license agreement
Browse the installation directory on your computer
Select the type of installation
Choose the components for your Notepad++ installation and click the install button to confirm

That's it. Now use the editor for editing
Important tips and tricks to use Notepad++
No doubt, Notepad plus plus is one of the best editors for Windows because of its amazing features and options. However, here are some of the important tips and tricks that can make it further amazing.
You can set the language of code, you are working. Either it is HTML, Java, Matlab, or whatever it is. It makes it easier for you to edit code and highlights the errors.
You can find and replace a certain word in bulk. Even it not only works on the open file but also works on all the files open in that directory
You don't need to save each file separately. While using Save All option, you can save all the files with one click
When you write HTML codes, there are chances that your code has errors and mistakes. So, you can use the Tidy HTML Code option to correct all the errors
Conclusion
Notepad++ is undoubtedly, the best, free, versatile, and powerful text and source code editor for Windows. It is also the best replacement of default Notepad editor. Its wide ranges of functions and features helps you to do the best. To know more about such free software, stay tuned with us.