XnView MP can manage and organize your images. "A picture is worth a thousand words", this is a common phrase we all know. But do you have a good tool to view images? Or do you have a good and quick image editor to convey your thoughts? Apart from this, you are maybe working in an environment where you have to deal with a lot of images. Then what do you do? Either you rely on the typical image viewer or use a viewer that can increase your productivity. Well, XnView MP is there to look after your all image-related issues.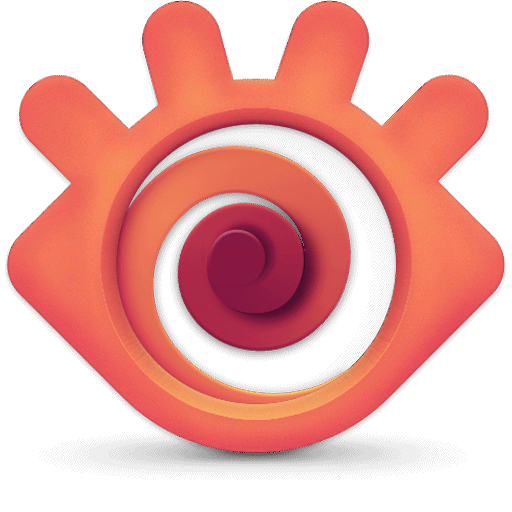 Overview of XnView MP
This is a free firmware that allows you to view, edit, and organize your images quite easily without much difficulty. It is also an image organizer as well as a general-purpose file manager that can also convert images and even edit raster images too. This powerful image viewer supports almost all types of graphics format. The list includes JPEG, TIFF, PNG, GIF, WEBP, PSD, JPEG2000, OpenEXR, camera RAW, HEIC, PDF, DNG, and CR2. While as a powerful batch image converter, it allows you to convert, resize, add watermark, add text, enhance, and add filters in batch mode.
Features of XnView MP
XnView is a versatile image viewer with a lot of powerful features that can help you in daily usage. Here are the features of this amazing software.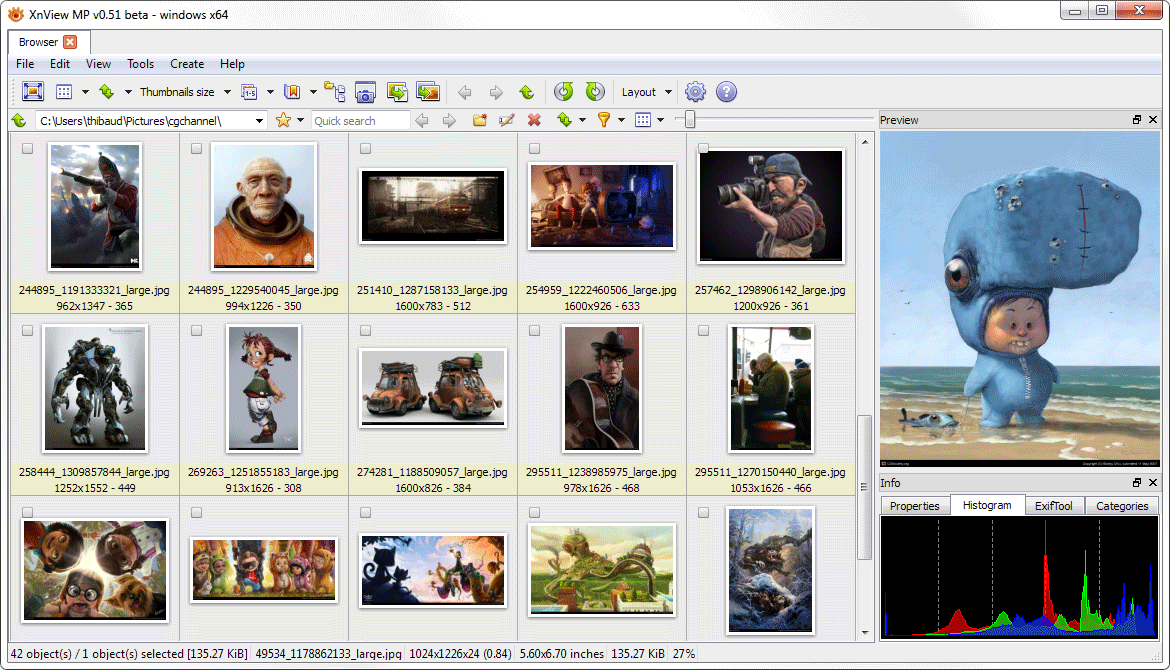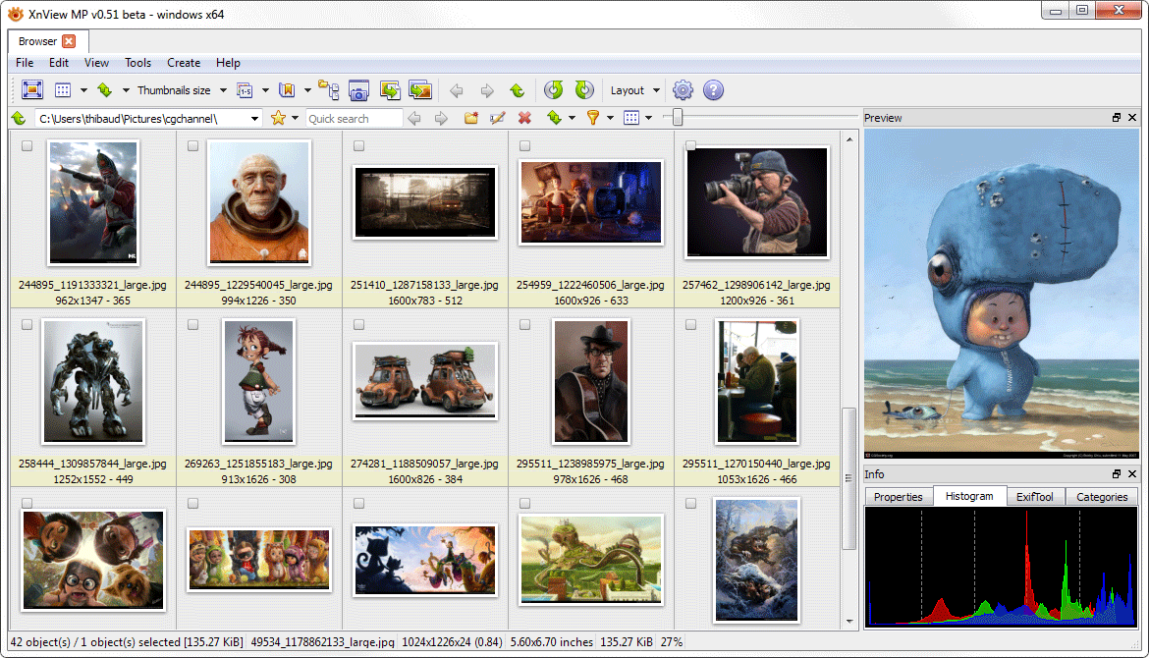 Versatile Image viewer
It is a versatile image viewer that can allow you to browse, view, and organize your images in various ways. The following are the views that this image viewer fetches you.
Thumbnail View
Full-Screen View
Filmstrip View
Slideshow
Image Compare
EXIF, IPTC, XMP metadata support
The best editing tool
XnView MP is not just an image viewing software but also it enables you to edit your image in multiple ways. You can do the following with XnView MP.
Resize, Rotate, Crop
Lossless rotate, and Crop (JPEG)
Adjust brightness, and contrast
Auto levels, auto contrast
Modify colors depth, and palette
Apply filters, and effects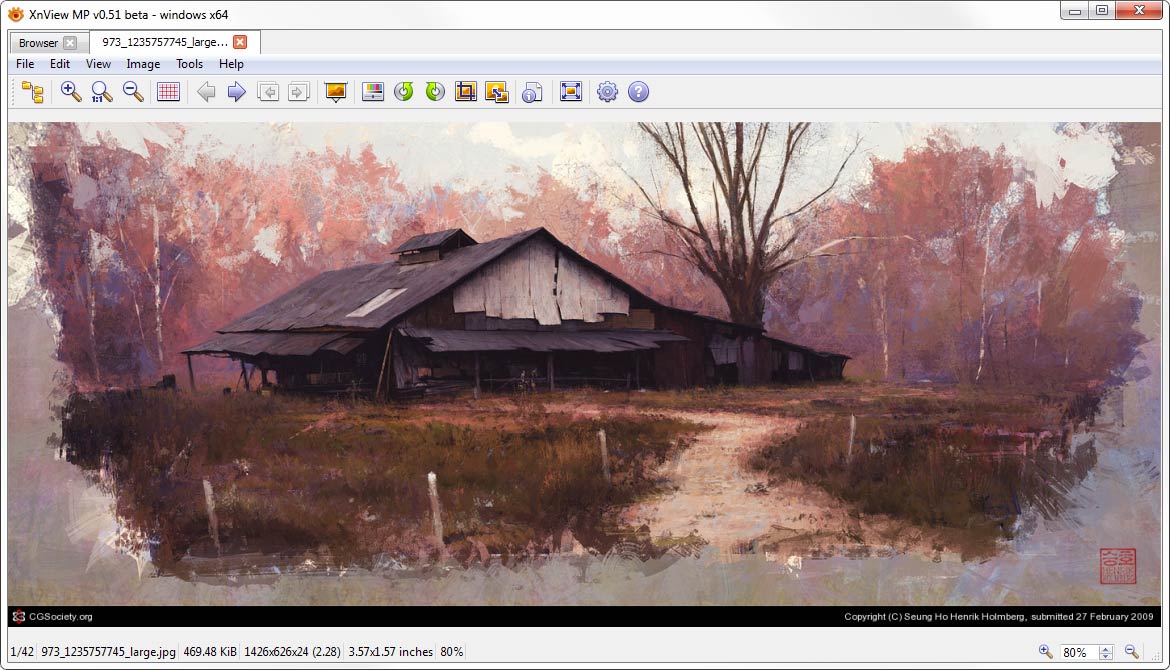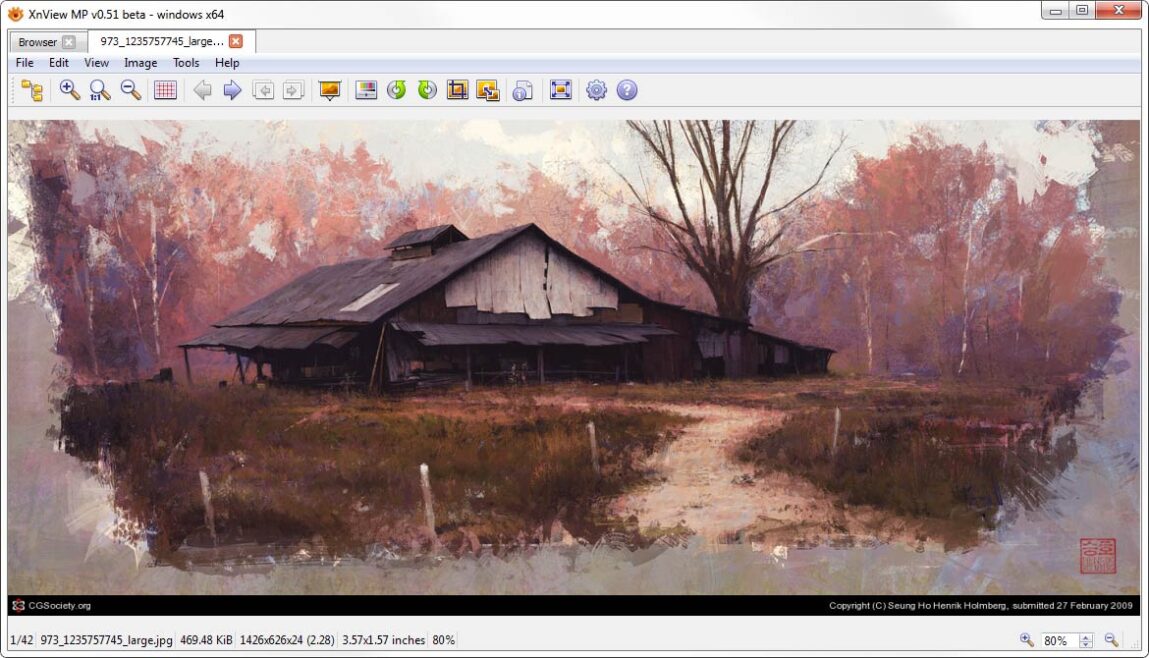 Compatible with the maximum formats
A great feature of XnView MP is that it supports more than 500 image formats that include some audio and video files, multipage and animated still format APNG, TIFF, GIF, ICO, etc. However, it can export to about 70 different formats.
Batch Conversion
Well, you are working on a set of a lot of images then this feature is for you. You can apply various graphical operations to a lot of images as well as an image. Further, you can save a custom script for graphical operations that can be used with just one step.
How to download and install XnView MP?
This amazing image viewer supports Windows, macOS, and Linux. So, you can install it on these operating systems by following the following steps.
First of all download the XnView for the operating system you have from the official website
Then run the .exe file to start the installation
After that, choose your language, the default language will be English
Accept the license agreement and click the Next Button
Select the destination folder or allow it to be installed in the default folder by clicking the Next
Check the option to create a shortcut as a desktop icon
Click the Install Button to install it that will take just a minute
Once the program is installed click the Finish button, it is installed now.
Is XnView is totally free or a paid version too?
XnView is available as a free firmware for private or educational use. However, you can also donate but it totally depends on you. But, if you want to use XnView as a company then you will have to purchase its license. The price of the license is different for the different number of users.
Conclusion
XnView MP is a powerful free image viewer as well as editor, convertor, and organizer. It has a lot of exciting features like it supports 500 image formats and allows batch conversion. So, this free software can solve your all issues regarding managing your images. Keep visiting us for more news, and the latest updates.