Before exploring uTorrent let me ask you questions. Are you an intensive internet user? Do you need to download files frequently? Well, if your answer is yes to both of these questions then a good speed, as well as more reliable download options, will be your need. How you can get a faster speed? Will you get a high-speed internet connection? If you get not then what will you do? Will you restart downloading if an interruption is occurred like sudden power off of the computer? Well, we are here to solve these problems for you. Just download uTorrent and enjoy a fast speed without any faster internet connection.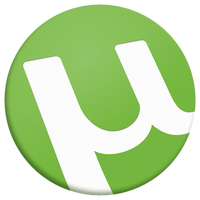 Overview of uTorrent
μTorrent is a free BitTorrent client that is owned by BitTorrent, Inc and enables peer-to-peer downloading. It is used for downloading the files faster than the traditional way from a browser as well as the distribution of digital media in a secure way. μTorrent was originally developed by Ludvig Strigeus, however, its initial release happened on 18th September 2005. While its stable release was on 28th August 2020 and the preview release on 1st September 2020. There are 150 million users of uTorrent in the world outside and China only behind Xunlei across the globe. It has a very small size of 4.9mb.
Features of μTorrent
uTorrent has a lot of useful features, however, the important ones are the following.
Speed Cap Scheduling

: μTorrent allows users to schedule a speed cap for the different times of the day. For example, if you want the torrent to use maximum bandwidth during the night, you can do this from the settings. Further, you can also set a maximum bandwidth limit for downloading too.

Manage Downloads Remotely

: The most powerful feature of μTorrent is that you can manage downloads of your PC remotely from your mobile. There is a dedicated android application that enables you to trigger or stop downloads on your computer.

Lightweight

: This is a very lightweight software that has a size of less than 5 MB. That's why its name is μTorrent because the Greek word "μ" micro means very small.

Easy to use and install

: uTorrent is very easy to install and install because its user interface is itself explanatory.

Customizable Search Bar

: μTorrent has a search bar that can be customized in your own way, style, and search preferences.
Apart from the above mentioned features, it has also many other features like RSS feed broadcasting, Proxy Server, etc.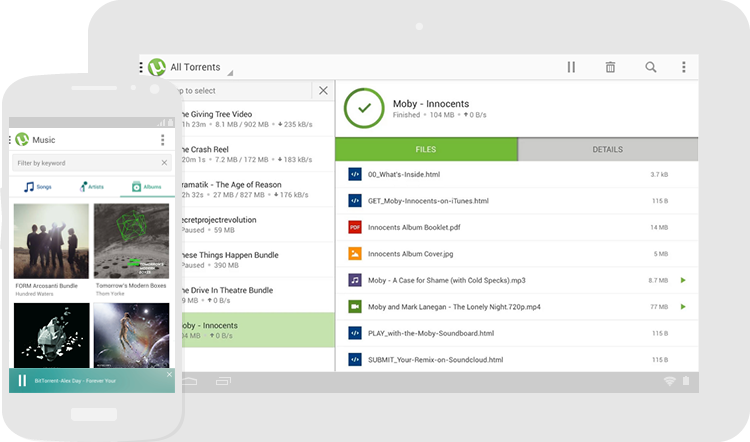 How to install uTorrent?
Well, now its time to download and install μTorrent on your system. Follow the following steps for the installation of μTorrent.
First of all, go to the μTorrent official website and choose a desktop
Click on the Free Download For Windows button. (A 4.9MB .exe file will be downloaded)
Run the .exe file and allow it to make changes in the computer
A welcome window will be opened, just click the Next button
Accept the License agreement and privacy policy
After that, it will ask to download free antivirus Vista free. If you want to download the click Accept Button otherwise decline it
Allow it to create a desktop icon and quick launch icon, then press the next button. After that, it will start installing on your PC.
Click the Finish button once it is installed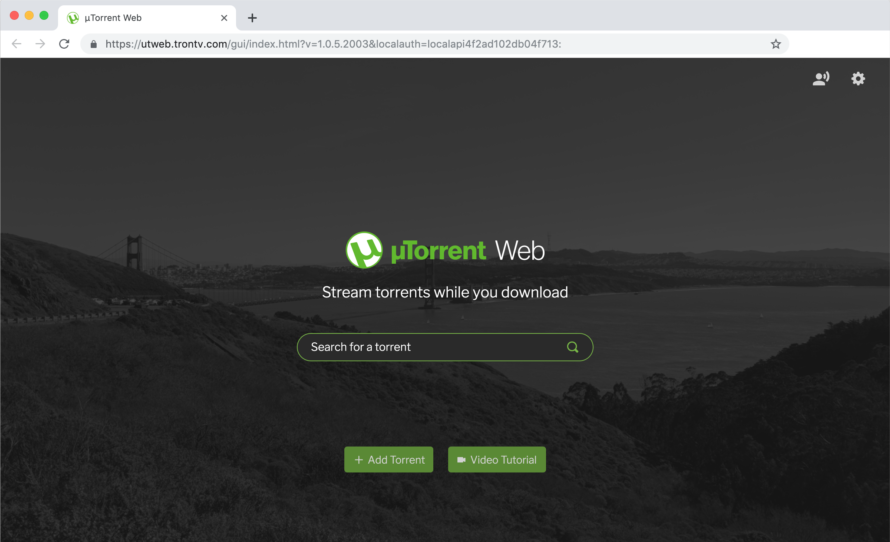 To which operating System μTorrent supports?
μTorrent supports almost operating systems. However, in some OS, it has limited support. Moreover, it supports the following operating systems.
Android for mobiles
Linux (server version only, officially supports the old version of Debian and Ubuntu)
Microsoft Windows (All Windows, XP, 7, 8, 10)
macOS
Is uTorrent totally free?
The basic version of μTorrent is totally free that is enough for a beginner to fulfill his requirements. However, it has also paid versions AD-Free, μTorrent Pro, and μTorrent Pro + VPN that cost $4.95, $19.95, and $699.95 per year respectively.
Conclusion
uTorrent is free software that can double up your downloading speed as well as gives you control over scheduling speed cap. It has a lot of features like managing downloads remotely. This lightweight software supports almost all operating systems. To know more about such software and applications, stay tuned with us.