Raji: An Ancient Epic brings diversity to the indie games that gamers are aware of so we review it for our readers. It takes you in a deep dive into Hindu and Balinese mythology. While in this game you would be Slaying the demons in various ways, while fighting with demons you would come across new stories and learn something new. Raji explores an unknown territory as she has been chosen by the gods to protect humans from the demons that have entered the Earth realm. Further, with all the action, you would come across different mythological storylines. It would freshen you up with all the fantastic visuals and excellent story.
Raji: An Ancient Epic is the first Indian game ever to be featured in Microsoft's E3 conference. Shortly after this, it was nominated for Unreal Awards 2018 under the Unreal Underdog category. Unreal Underdog category is where the company lists games from small developers.
Developed by: Nodding Head Games
Published by: Super.com
Genre: Action-Adventure
Platform: Nintendo Switch, Soon will be available on PC, Xbox One and PlayStation 4
Rich with Fantasy Gameplay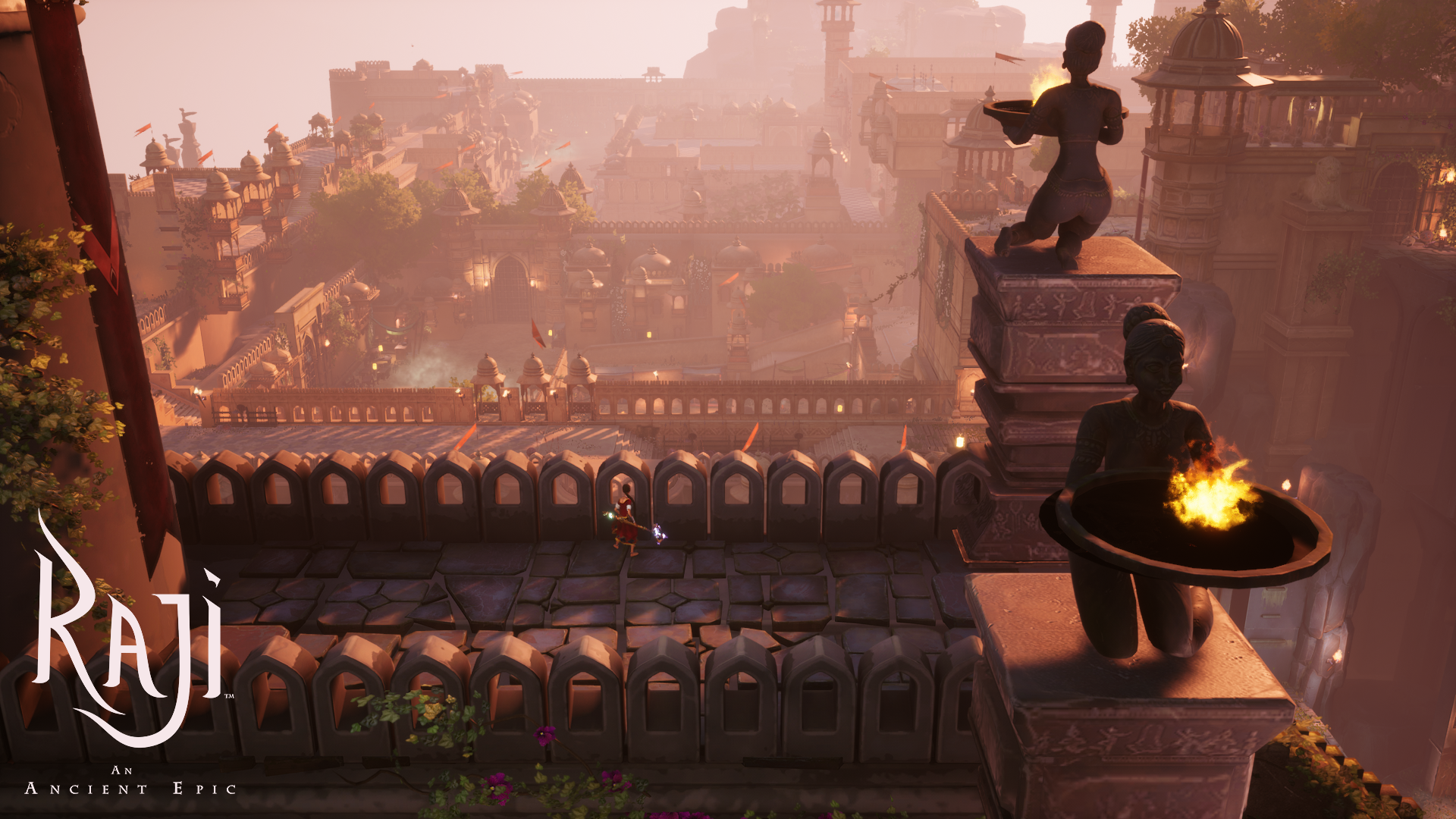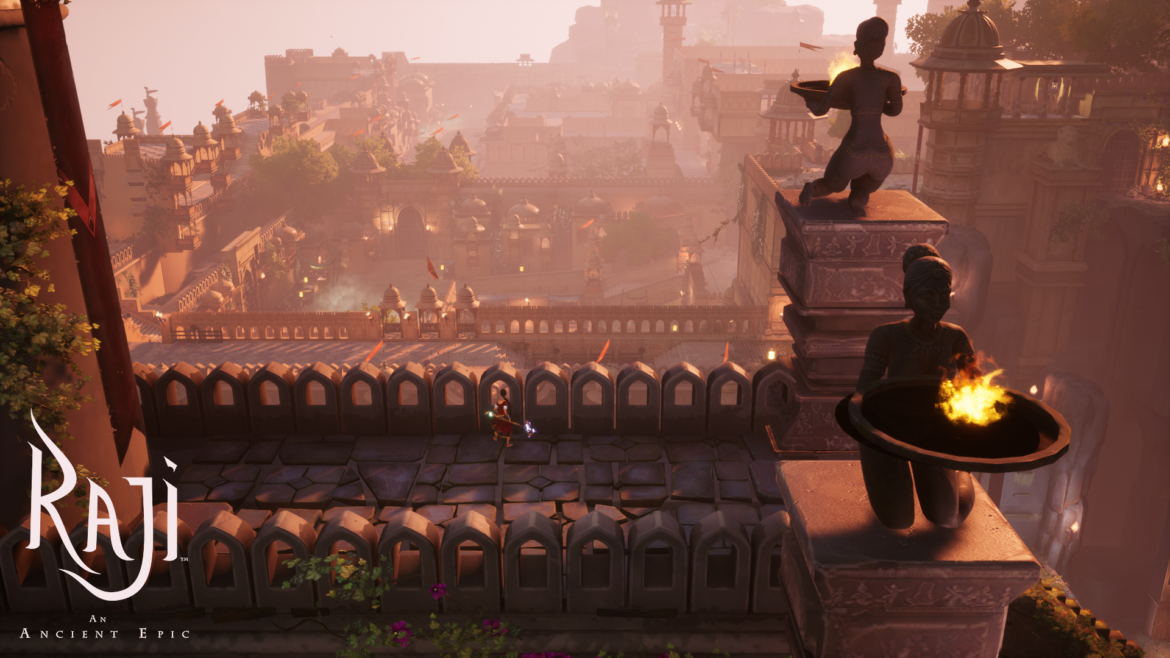 The last great war had pushed the demons back into the realm they belong to. But they have started to resurface again, led by the demon Asura Mahabalsura, another war to conquer human land begins.
Raji, a nimble acrobat, and tightrope walker and his brother Golu, a puppeteer, are street artists. Who got captured and separated during the war. But a few days later, Raji wakes with powers. Chosen by the gods to fight the demons and on a mission to find her lost brother, learning more about her mysterious powers. Raji is a strong central character which may make gamers remember Prince of Persia.
The voice acting is great. But an option for Hindi voice over would have given it a more realistic feel. Added with subtitles for an international audience, for a complete immersion in ancient India.
The gameplay of Raji: An Ancient Epic has several influences that bring together in a coherent experience. A multiplane platform game very much gives the feel of God of War. The main character is graceful as she deftly jumps over obstacles, showing magical weapons, to fight against demons which are three times its size. Each keystroke hits with sparks and fireworks.
You can also have a look at its trailer.
A Throwback to the History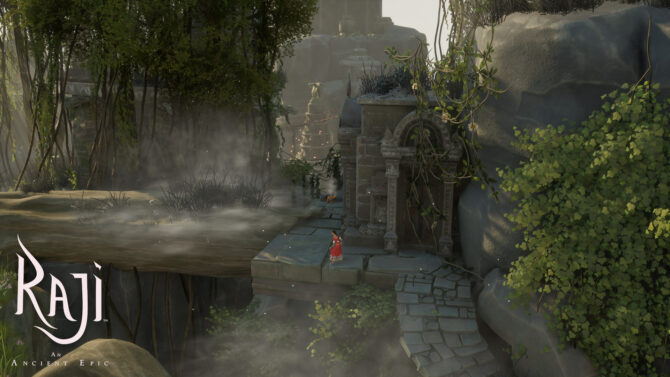 The platforming feels as side-scrolling games like Assassin's Creed: Chronicles Ubisoft, as it was also based in India. Still, the detailing and the style in Raji feels much more history within its framework, inspired by royal Rajasthani architecture. The protagonist skills as an acrobat carry through into the gameplay as she runs wall, jumps, and climbs.
A rare gem, Raji is a superb game, lovingly handcrafted with great art. Having statues, skylights, incandescent artwork on the walls, ancient murals, and sculptures, palaces lit with lanterns, with a view of the city in the distance, and even beautiful gates decorated with sunlight filtering through colored glasses. You can play this game right now on the Nintendo Switch. Though for best results, however, it is recommended to play on a TV.
Conclusion
Raji: An Ancient Epic. TOP10.DIGITAL thinks although the game is short, yet Raji: An Ancient Epic is satisfactory. The whole experience lasts probably eight hours, ending with a cliffhanger that will hopefully be covered in a future sequel. The cut scenes and storytelling elements are beautifully striking and highlight the Indian culture. This independent game is not without flaws, it is worthy to attempt by Nodding Heads Games'. Raji trusts her own steps to the end of her story. You will get experiential learning with this game.