PS5 Pre order and PS5 price are the most searched queries on Google in recent times. No doubt, Sony PS5 has a huge temptation for video lovers and they are now anxiously waiting for it to be available for the consumers. There were repeatedly PS5 price and release date were leaked. However, this time the UK and UAE retailers have confirmed the announcement of its pre order opening as well as price. TOP10.DIGITAL, as always is bringing the latest news to you.
When will PS5 Pre Order and price be announced?
It seems that the wait for PS5 is going to be over soon. Reportedly, the UK retailer GAME said in their tweet that Sony is going to make an announcement about the PS5 release date on September 9, 2020. Though the tweet soon was deleted yet it took the social media website by storm. Further, the tweet narrated the following.
Those who are waiting for pre orders and have Ryi. Please standby for updates. PS5 has scheduled an announcement tomorrow. so, things are about to kick off this week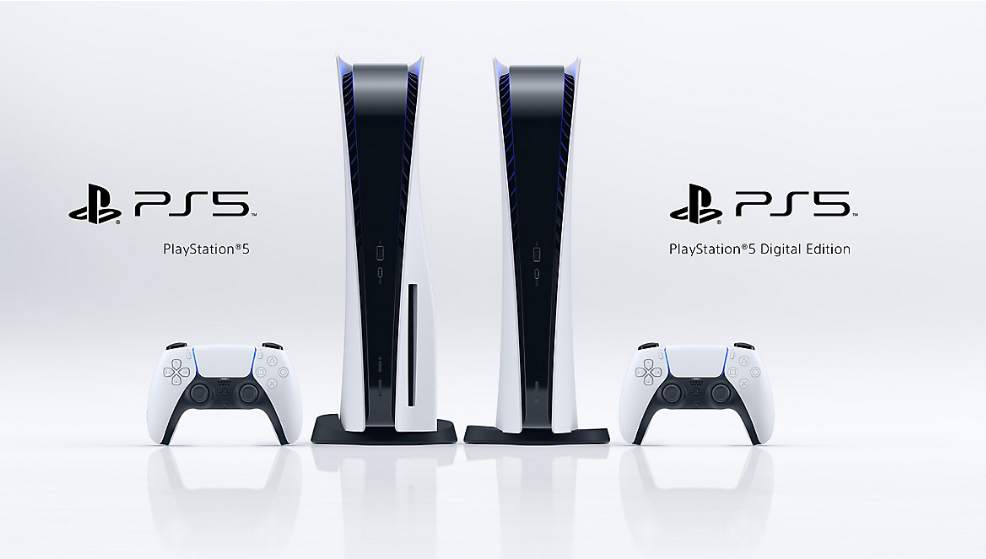 Is PS5 September 9 announcement is confirmed?
Though there is no official announcement made by Sony yet there is more than one evidence claiming about this announcement. The Board 4Chan has also revealed via Reddit that same date of September 9 for the PS5 announcement. So, it is being considered that Sony can possibly announce it tomorrow.
What is the tentative PS5 price?
As there are rumors about PS5 pre order, there is also news about PS5 price. There is a tentative price around $500 to $700, however, these are not confirmed. However, the A Dubai Retailer Carrefour has listed PS 5 on its website.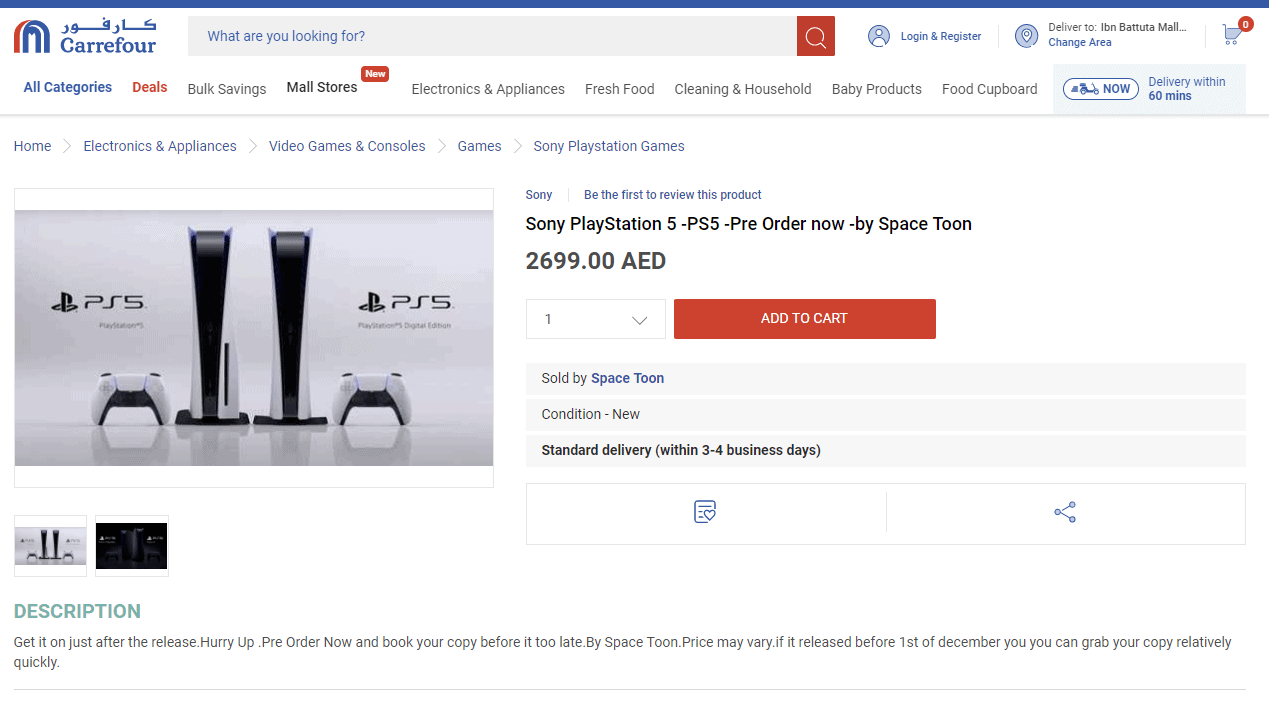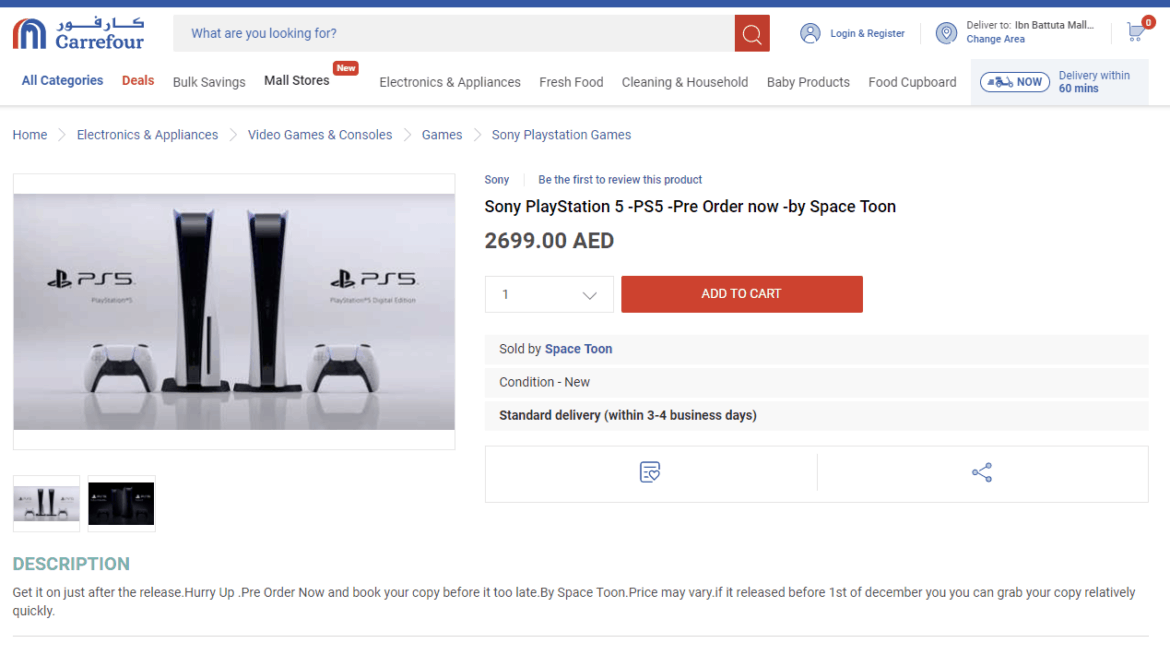 The PS5 Price in Dubai
Carrefour has listed the PS5 on its website revealing local prices for the Dubai residents. The price they listed is AED 2,699 which is equal to approx $710. It is also worth mentioning that this price is not officially revealed by Carrefour but a third party seller Space Toon has listed it.
Conclusion
PS5 pre order and its prices are the most awaited by game lovers. However, these are rumors about the September 9 announcement by Sony. However, if Sony will make an announcement tomorrow, TOP10.DIGITAL will bring you every news and update.