NVIDIA buys ARM to expand its presence in a better way in the world. We all know that there is no match of NVIDIA in manufacturing GPUs (Graphics Processing Units). Especially they enjoy a huge love from video game lovers. Recently NVIDIA took the tech world by storm after releasing RTX 30 series. Now, they have taken a step forward and are going to buy ARM (Acorn RISC Machine) for $40 billion through Softbank. Hence NVIDIA will be more efficient and powerful in the mobile computing world. TOP10.DIGITAL brings you the latest news about this deal for you.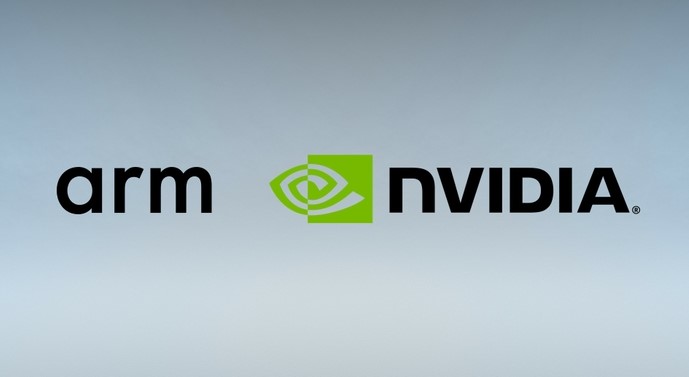 What is ARM?
Well, before probing why and how NVIDIA buys ARM we should know what it is? ARM was founded in 1990 through a joint venture of Apple, Acorn Computers, and VLSI Technology. While the purpose of ARM was to design semiconductors, and software as well as components for electric circuits. It is also known to be Switzerland of the semiconductor manufacturing industry. Moreover, the company is not just the largest tech company in the UK but has also grown to a worth of $40 billion is 30 years. Also, it has more than 6,000 employees and is recognized as a genuine powerhouse globally. In 2016, SoftBank bought ARM for $31.4 billion as part of its plan to invest in the Internet of Things.
Why NVIDIA buys ARM?
NVIDIA has already strong roots in the tech world with its GPUs while it is always keen on bringing AI (Artificial Technology) into smartphones, PCs, and driver-less cars. Moreover, NVIDA's R&D will now have more support to launch more versatile products. They have also intimated that NVIDIA will manufacture an AI supercomputer with NVIDIA ARM CPU. It is also worth mentioning that this deal will make NVIDIA more strengthen in the world of technology. The CEO of NVIDIA, Jensen Huang said about why NVIDIA buys ARM.
AI is the most powerful technology force of our time and has launched a new wave of computing. In the years ahead, trillions of computers running AI will create a new internet-of-things that is thousands of times larger than today's internet-of-people. Our combination will create a company fabulously positioned for the age of AI.
Why is SoftBank going to sell ARM?
According to CNBC, SoftBank's finances have deteriorated this year as the company has lost money on investments in companies like WeWork and Uber. More recently, the company's shares lost value as it was reported that it had taken some large stakes in tech giants, which have suffered a loss in stock market value in early September. It's unclear how much money SoftBank will actually make on the sale since it has likely invested a lot in ARM since the acquisition.
What would be the impact of NVIDIA buys ARM on existing customers?
This is a huge concern of the existing ARM licensees over NVIDIA buys ARM. However, both companies have confirmed that the neutrality of existing customers will be maintained and they don't need to worry about it. While the biggest impact of this deal is that NVIDIA will now way ahead of its competitor AMD. Also, there are voices that this deal will destroy the business model of ARM, and may employees will become jobless.
However, there is another concern for Apple over NVIDIA buys ARM because Apple's next CPU is ARM-based. According to Macworld, there will be no change for Apple despite this deal. However, TOP10.DIGITAL will see in the coming days how things could develop into another battle.
How NVIDIA ARM deal will be done?
NVIDIA has agreed to buy ARM Holdings, a designer of chips for mobile phones, from SoftBank in a deal worth $40 billion as the companies announced on Sunday. However, from $40 billion, NVIDIA will pay $2 billion at signing. While the remaining amount will be paid as $21.5 billion in Nvidia stock and $12 billion in cash within 18 months.
Is the NVIDIA ARM deal is now locked?
Apparently both NVIDIA and ARM have finalized this deal and expect to complete the transaction within 18 months. However, still they have to seek regulatory approval from the UK, US, EU, China. While the UK government's minister can also stop a deal that may pose a threat to National Security under the Enterprise Act, 2002.
Conclusion
NVIDIA buys ARM, this is big news in the digital world. Both companies want to complete the transaction worth $40 billion in 18 months. However, still, there are legal requirements that need to be tackled. How this deal will go, stay tuned with TOP10.DIGITAL for the latest updates.