Discord App is undoubtedly a blessing for gamers. Though Discord messaging app is not just limited to gamers but also equally popular among other users. These users can be either students, friends, and family, or like-minded people. No doubt, there are a lot of messaging and calling apps but the significance of this app is, it is more reliable for gamers. Moreover, the purpose of the development of this app was to serve the gaming community. This article is going to state all about this amazing app. Let's have a deep dive into it.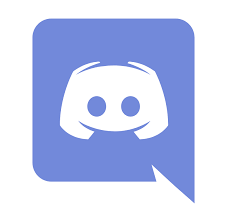 Overview of Discord App
Discord is a free app for mobiles as well as PCs that allows people to communicate in real-time via text, voice, and video. It also allows creating servers after signing up for communication where larger communities can interact together. With the blending of Skype's calling features and Reddit discussion features, the primary focus of this app is the gaming industry. But now it is like a social networking app and is being used by all types of communities. It is an easy-to-use group chatting tool for friends. Currently, there are over 250 million users of the Discord app. This VoIP application was initially released on May 13, 2015, while its stable release was made on September 15, 2020.
What are the servers used on Discord?
When you are using Discord, servers are the main communities. These servers often focus on a single game or topic. As mentioned earlier that servers can be created by anyone once he signs up. There are two types of servers you can create.
Public Server

: We can say that servers are very similar to groups on other social networking platforms. So, the public servers allow everyone to join without any restrictions.

Private Server

: This type of server is very similar to private groups. No one can join this server without an invitation link. So, prior to joining this server, you need the link of that particular server.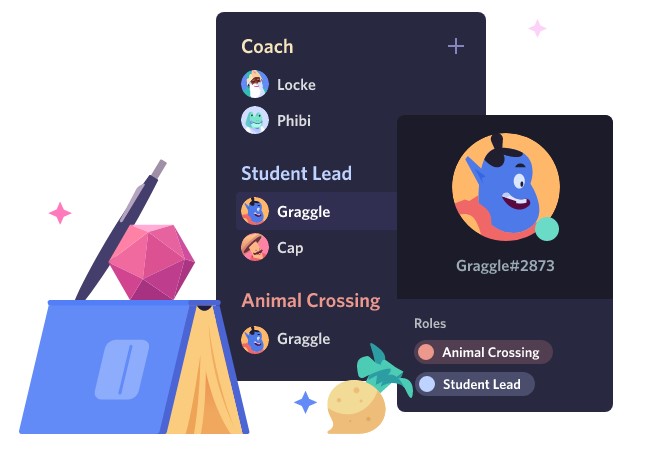 Discord app has no in-app way to search these servers. Moreover, the servers on the Discord are organized into topic-based channels where you can collaborate, share, and just talk about your day without clogging up a group chat.
How does Discord work?
Each server on Discord has both text and voice channels to communicate. Using text channels, users can type and send messages to each other. Meanwhile using voice channels, people can use microphones and speakers of their devices to talk to each other. Further, users can also invite someone directly to be a part of a server or if a user has a link then he can join the server via that link. Similarly, a server owner can limit the number of people on a particular server as well as restricting immoral content.
While, for the PC games, there are plenty of servers available. However, you can also create your own server for friends to play a game. Discord app allows in-game overlay for games to communicate with friends.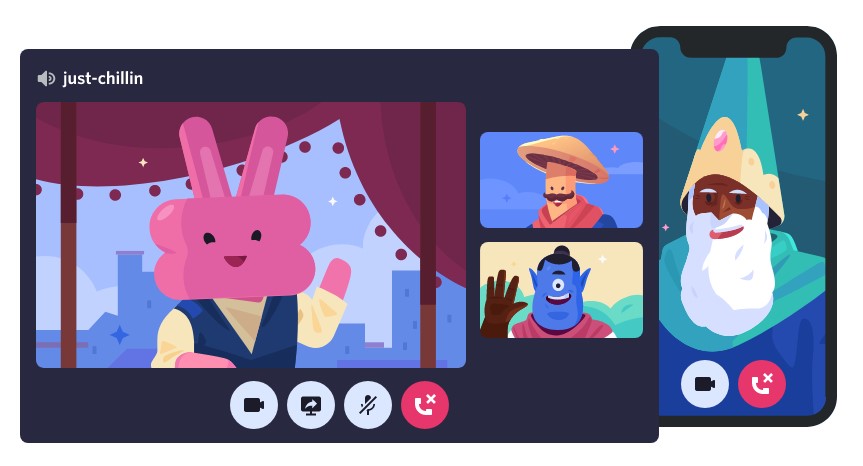 How to download and install the Discord app?
Discord supports all operating systems like Windows, Mac, Linux, iOS, Android, and web browsers. You can download and install it by following the following steps.
To download Discord for Windows and PCs, visit the official website of the Discord app. However, iOS and Android users can download it from their respective app stores
Download .exe files for your particular operating system
Run this .exe file on install the Discord
It will start the installation and download any required updates, once it is done, click the finish button
Now login, if you have an existing account, or create a new account to use this amazing app
However, it is also worth mentioning that the minimum age to join Discord is 13 years. Though there is no way to verify the user's age yet it is recommended that you at least 13 years old because of its open content nature.
Conclusion
Discord app is a dedicated messaging app for gamers, however, it is not limited to gamers as it allows people to be used for education and business as well. While the age limit to use this messaging app is 13 years. To know more about such free software, and applications keep visiting us.