In the modern era, we have come beyond just text content. With the development of visual technology and videography, various media files like video, audio, and images are being presented to achieve various goals. However, sometimes these media files need to be edited, reshaped, or blended to present in the best way. We are aware of a lot of audio and video editing tools that can meet our requirements. But, we will have to say that still, those are limited. Then what? Is there a better solution? Yes, there is and not just a solution to one particular format of media but an all-in-one software and tool that enables you to do a lot of things.
That amazing tool is DaVinci Resolve which is exactly that is used by Hollywood professionals for feature films. DaVinci Resolve 17 is a perfect tool that lets you deal with a media file in every possible way. It allows you to do everything from video editing to color grading to compositing, audio mixing, and sound design. However, still, its beta version is available.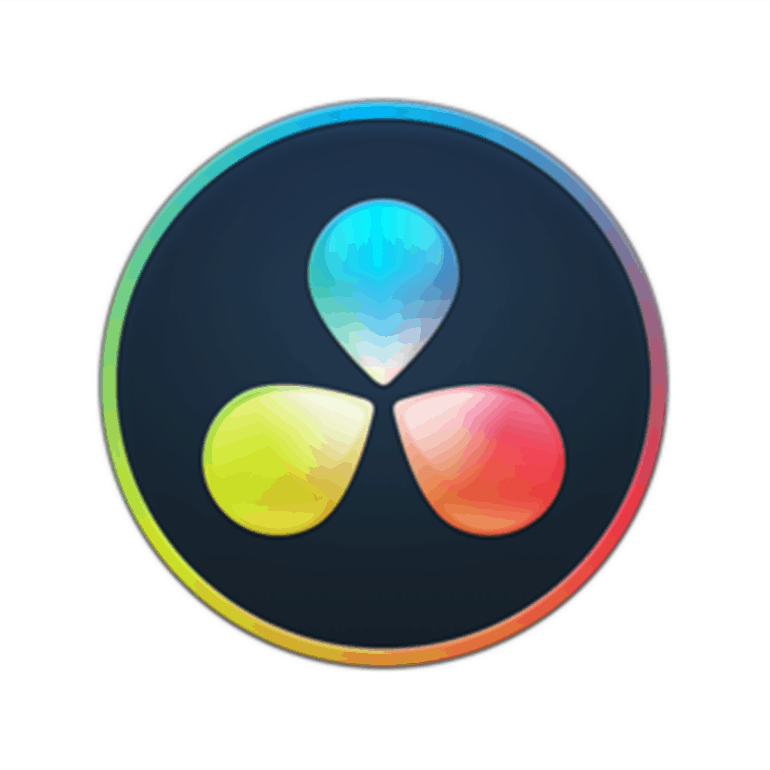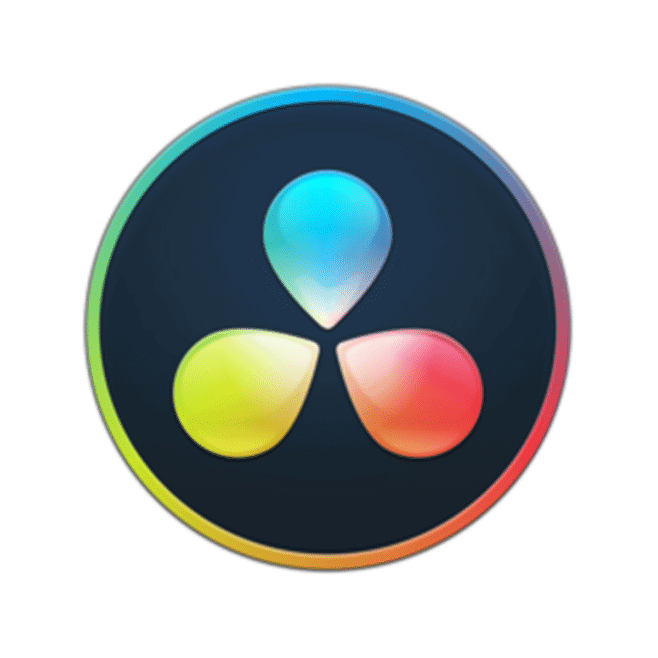 Overview of DaVinci Resolve 17
DaVinci Resolve is a color correction and NLE (Non-Linear video editing) application for Windows, macOS, and Linux. Probably it is the world's only solution that combines editing, color correction, visual effects, motion graphics, and audio post-production all in one software tool. Originally, the software was developed by da Vinci Systems in 2004 and it used to be known as da Vinci Resolve. However, in 2009, Blackmagic Design acquired this tool and since then they are developing and releasing it with continuous approved features. The latest and stable release of this all-in-one tool was made in September 2020.
Initially, there was a commercial version available of this software, however, Blackmagic Design released its free version as well with limited functionality. You need to learn multiple apps to reshape your media instead this one app does all that you want to do. While the best of all is that by learning DaVinci Resolve, you are learning how to use the exact same tools used by Hollywood professionals.
Features of DaVinci Resolve
As mentioned earlier, this software allows you to forget all other editing software and you do not need to learn several applications. Instead this tool enables you to deal with original camera video in every possible way. The following are the features of this amazing software.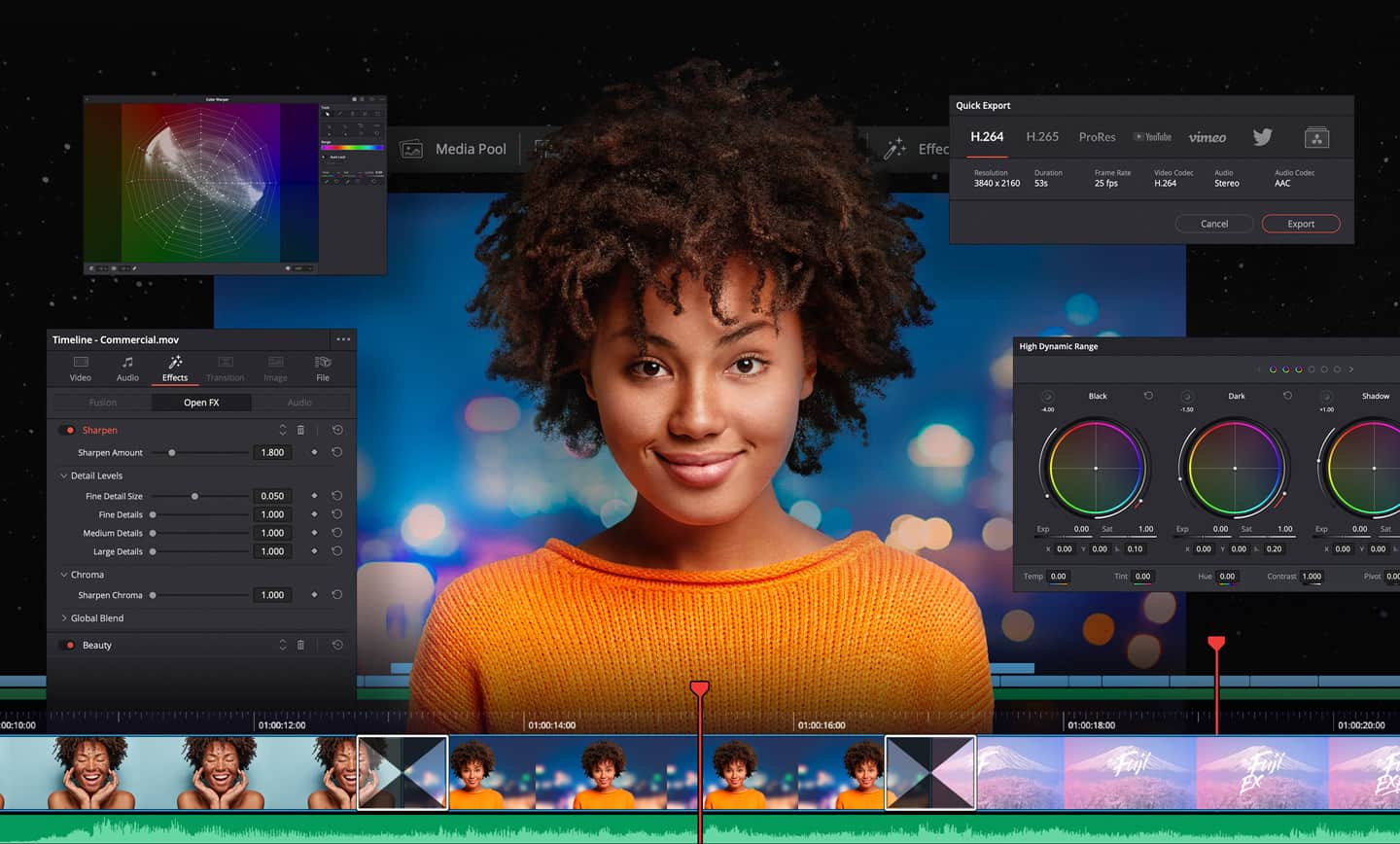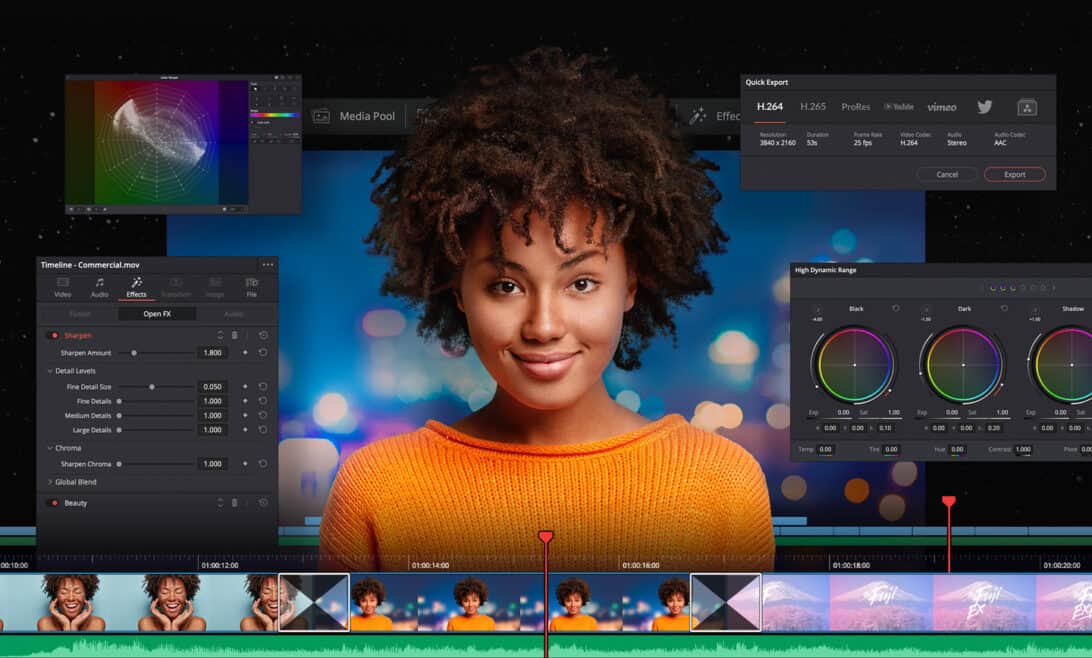 It is all-in-one software to do everything to a media file
It is one of the world's best professional editing tools and is being used in Hollywood as well
It has six dedicated pages to perform actions on your videos. The following are those pages.

Edit Page:

This is one of the world's most advanced editor that allows you to do perfect work on large projects like feature films, TV shows, streaming commercials, documentaries, and much more. Automatic trimming tools helps you to do work faster than ever.

Cut Page:

This page is the best for beginners because of its easy interface. Moreover, it is perfect for projects with tight deadlines that you have to turn around quickly. The sync bin and source overwrite tools are the fastest way to edit Multicam programs, making it easy to create perfectly synchronized cutaways.

Color Page:

Well, this is the Hollywood more advanced color corrector page. It is used to color and finish more high-end feature films and television shows than any other system. It is also worth mentioning that this page has a tremendous range of primary and secondary color grading features including PowerWindows™, qualifiers, tracking, advanced HDR grading tools, and much more.

Fusion Page:

If you are going to add cinematic quality visuals, and motion graphics then the Fusion page in DaVinci Resolve is there. This page has a node-based workflow that enables you to create sophisticated effects and animations in a fast and easy way than you could ever create using a layer-based approach. It offers you hundreds and thousands of 2D or 3D tools for visual effects.

Fairlight Page:

When you need to edit audio then this page has all for you. It is like a digital audio workstation and offers you unlimited pro tools for audio post-production. While integrating with a dedicated keyboard, you can edit in the fastest and quickest possible way.

Media and Delivery:

This page is for the final steps when everything is done and now you need to import, manage, or deliver the final projects. Moreover, this page lets you use a dedicated full-screen workspace so you can focus on preparing footage, syncing clips, organizing footage into bins, and adding metadata before you start editing.

It allows multi-users collaboration so you can add more users to work on a large project. In other words, it offers you build your own multi-user post-production studio.
Davinci Resolve 17 supports 8K video editing
It can work with any type of storage ranging from direct-attached hard drives to NAS and SAN systems
It can be extended with third party Open FX and VST plug-ins
It uses DaVinci Resolve neural engine, Machine Learning, and Artificial Intelligence to streamline the functionalities
What is the new in DaVinci Resolve 17?
In the latest version of DaVinci Resolve over 100 new features and 200 improvements are added. Each page has been revised with some powerful features. The following are the new things in the new edition of this software.
New additions in the Color Page
If we say that the new version, DaVinci Resolve 17 is incredible for colorists because of its new creative tool then it would not be wrong. The following new features are added to Color Page.
The next-gen HDR grading tools: These tools give users more control over creative tools. Also, they can now create custom color wheels as well as uniform color results for each zone.
Color Warper for Refined Grading: It is a mesh-based tool that enables users to adjust two color parameters at once. Using this, you can adjust hue and saturation or chrome and luma.
Targeted Grading with Magic Mask: This is one of the best new additions in DaVinci Resolve 17 as it allows users to select and track people for targeted correction in the easiest way.
Advanced Color Management: This new feature can simplify your workflow and improve image quality.
DaVinci Wide Gamut Color Space: This is timeline color space and gamma settings that offer users a universal internal working color space. Users will never lose image data, no matter where it comes from.
Updated 3D Professional Scopes: The new version of the software lets you open multiple versions of the same scope, set customizable waveform scales, create 3×3 layouts, and open a separate scope window on a second display.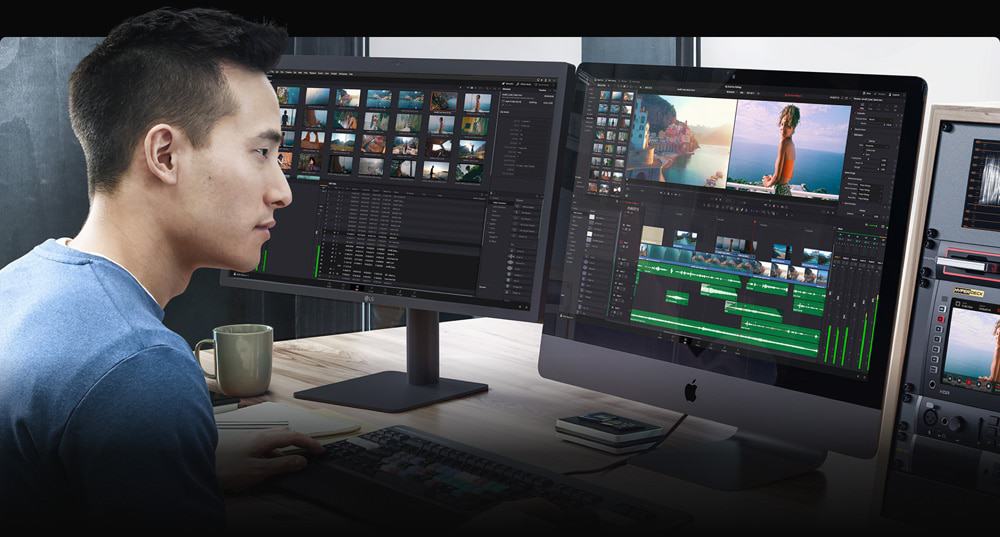 New additions in the Fairlight Page
Major and important updates are made for audio editing on the Fairlight page of DaVinci Resolve 17. Now you can say that it is the world's fastest and highest quality solution for audio post-production. The following are the new updates.
Now you can do fast Editing with Mouse and Keyboard
It allows you to mix 2,000 tracks in realtime
It has Revolutionary FlexBus Architecture that lets you route anything to anything without limitation
It can now instantly detect and display transients i. e words, beats, or sound effects
It has now automation follows edit feature that records every change you make
It can fetch you live video previews
Now users can work on a large project that has countless or thousands of tracks
New additions in Cut Page
Well, the cut page has now been made smarter with the exciting new features that can help you to finish the projects faster. The following new things have been added to the cut page.
With a new feature Metadata View and Clip Sorting, now users can sort and find clips on the basis of scenes, and shorts
Now DaVinci Resolve 17 has larger audio waveforms while trimming audio that makes audio editing much easier
It enables you to create 16:9 HD or UHD as well as square or vertical to post on social media
It has now interface that fetches you the effects in such a way that you would find it easily with a live preview
Users can import live productions project from ATEM mini pro


New additions in Edit Page
DaVinci Resolve 17 has now dozens of new features in its Edit Page that can save your time while working on the projects. The workflow has been improved dramatically with the following new additions.
It has now proxy media workflow that lets to easily create and manage independent proxy media
It has an auto-align tool that sync multi-cam clips easily
DaVinci Resolve 17 has now FX 3D, HSL, and Luma keyer plug-ins that can pull keys directly to the timeline
With the Render in Place command, now uses can generate a render file of any portion of the timeline
It enables you to adjust and change source clip even before editing on the timeline
In a multi-user collaboration now you can import and share the timeline of any user
Users can disable an unused timeline without deleting it
With Scene Cut Detection, you can know in the fastest way the editing of that video
New additions in Fusion Page
DaVinci Resolve 17 enables its users to add visuals, filters, and motion graphics in a simple and easy way. The following new additions have been made to Fusion Page.
Now users can build their own effects with customizable templates
Animations can be aligned and retimed automatically
With Vector shape tools, it is easier now to make custom motion graphics
Fusion page has now 27 new GPU accelerated Resolve FX that reduce the noise from video
Users can personalize their workflow using the node tree while doing a large composition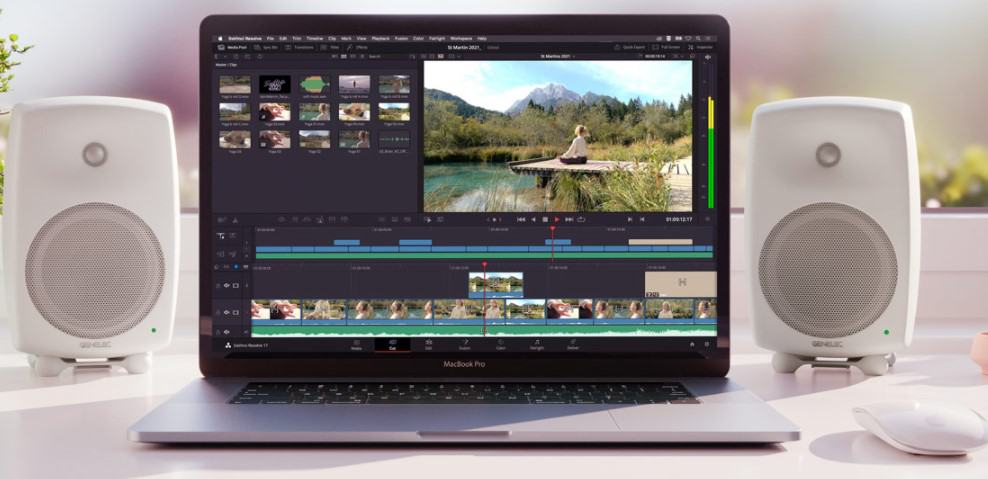 Pros and Cons of DaVinci Reslove 17
Though this software has a lot to offer yet there some of its cons too. The below are the pros and cons of this amazing software.
Pros
Supports multiple formats and resolutions
Fastest ever processing
The best ever color grading
Low system requirements
Smooth and modern interface
Fascinating outputs
All-in-one solution
Cons
Confusing interface for the beginners
Hard to integrate with outer software
Noise reduction only in the paid version
Continually crashes to desktop
Price and release date of DaVinci Resolve 17
Well, right now the beta version of the software is available that can be downloaded quite free of cost by anyone. However, there are not many details on when its final version will be available. It is also worth mentioning that DaVinci Resolve Studio 17 is available for $305 with dozens of features as well as a neural engine, machine learning, and artificial engine.
How to download free DaVinci Resolve 17?
Do you want to download DaVinci Resolve 17 now? Well, if your answer is yes then follow the following step to download the free version of this amazing software.
Step 1: First of all, click the official download page from Blackmagic Design. The following screen will appear.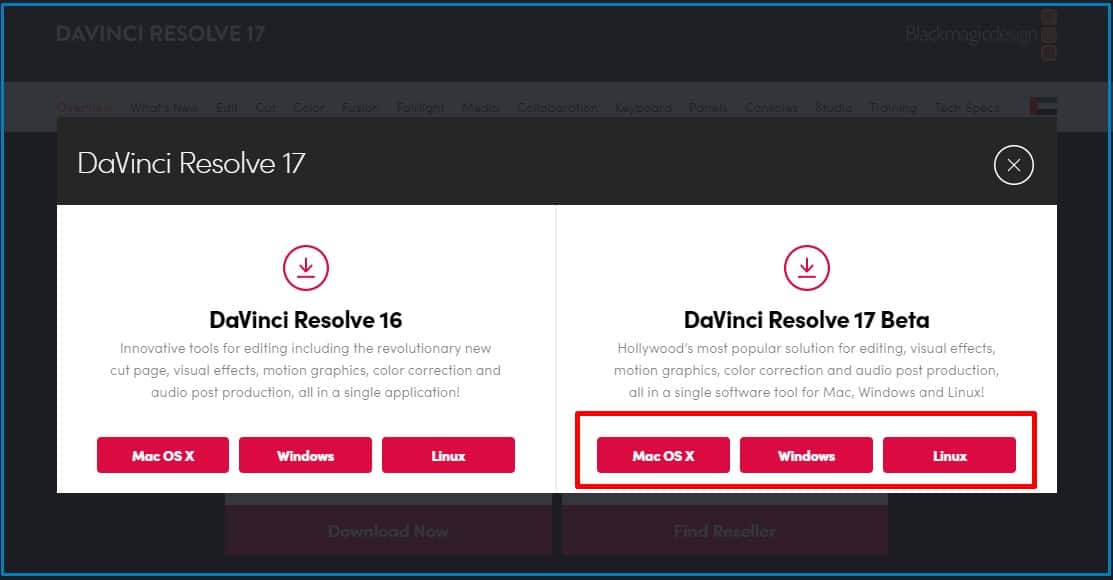 Step 2: Click on the relevant operating system you have and then it will ask to fill a form as shown in the below image and click Register and Download button.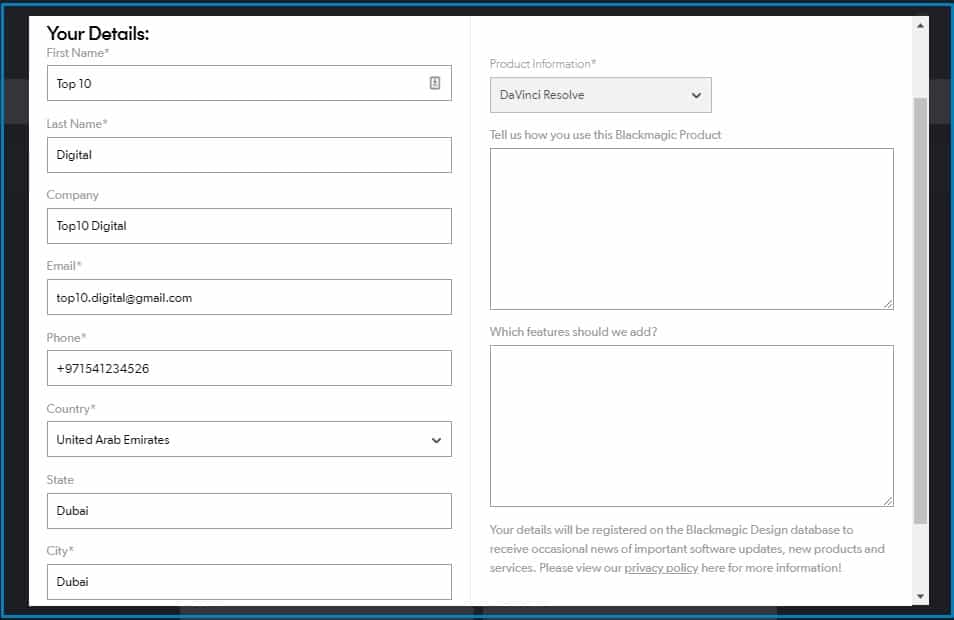 Step 3: Once you click Register and Download Button a zip file namely DaVinci_Resolve_17.0b1_Windows (2.2GB) be downloaded
Once the file is downloaded, extract the setup file and install it following the installation instructions.
Conclusion
DaVinci Resolve 17 is the world's best all-in-one software to edit your media projects like feature films, TV shows, and documentaries, etc. IT offers you everything from video editing to color grading to compositing and audio mixing and sound design. This software can make you forget all others and learn exactly what is being done in Hollywood. Be with us for more updates and the latest news.