During Apple event Time Flies, the new Apple iPad Air 10.9 was announced. This iPad has many unique features as well as advanced specification as it will use A14 Bionic chip. This chip enables the iPad to process faster and improve its performance. While its display and bigger screen also also attracts the iOS devices lovers. TOP10.DIGITAL is going to write down about the specs and features of iPad Air 10.9.
What about Apple iPad Air 10.9?
iPad Air 10.9 is 4th generation iPad by Apple. Initially iPad Air was announced and launched in Oct-Nov 2013. And on Sep 15, 2020, its 4th generation is announced with Retina Display as well as supporting Apple Pencil and keyboard. It gives you all what you can expect from a computer to do your daily tasks. So, it has the power of a computer as well as portability of an iPad. While the advanced Bionic chip and iOS 14, it gives you an immersive experience of photos, gaming, and Augmented Reality.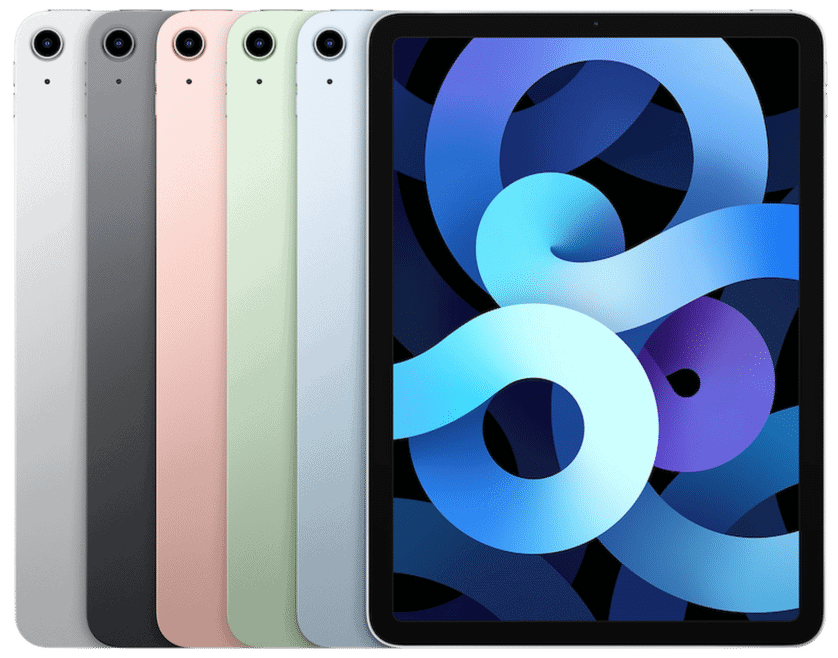 What are the features of iPad Air?
This new iPad announced by Apple has a lot of useful features especially the primary update is in its display. The following are the major features of iPad Air.
10.9 Inch Retina Display:

The major feature and update in this 4th generation iPad is its enhanced Retina Display. it means iPad supports high resolution display and there is an increased ppi. So, it will enable you to experience quite amazing graphics even in the sun.

Touch ID Top Button:

In new Apple iPad Air 10.9, Touch ID sensor is present on top button. So, you can secure your device with your fingerprints.

A14 Bionic Chip:

There is Apple designed Bionic Chip has been used in the iPad that will increase the performance of your tablet. Moreover, it is so powerful that it can handle your all apps quite easily.

4K60 Camera:

Apple iPad Air has a 12 MP Rear camera that can record 4K60 videos while the front camera is 7 MP with smart HDR.

Apple Pencil & Keyboard:

It has a support to Apple Pencil and a connected keyboard to do your task quite easily. Apple Pencil allows to handwrite and later convert it into any document file. Apart from this, you can use this iPad as a notepad with Apple Pencil.

Long Battery Backup:

It gives you a 10 hour battery backup that means you can use it all day long. So, if you are travelling then iPad Air can give you comfort with its battery timing.

Enhanced Security:

Apple iPad Air protect all your stuff effectively and never compromise on your privacy and security. The features like Touch ID and Face ID make your authentication more secure and private.
What is the release date and price of iPad Air?
Though iPad Air has been announced yet it has not been released. However, as per Apple official site, it will be available in October 2020. While the price of iPad starts from $599. It is available with 64 GB ($599), and 256 GB ($749) storage. Further, iPad Air is available in different colors (Space Gray, Silver, Rose Gold, Green, and Sky Blue) and connectivity options (Wi-Fi and Cellular.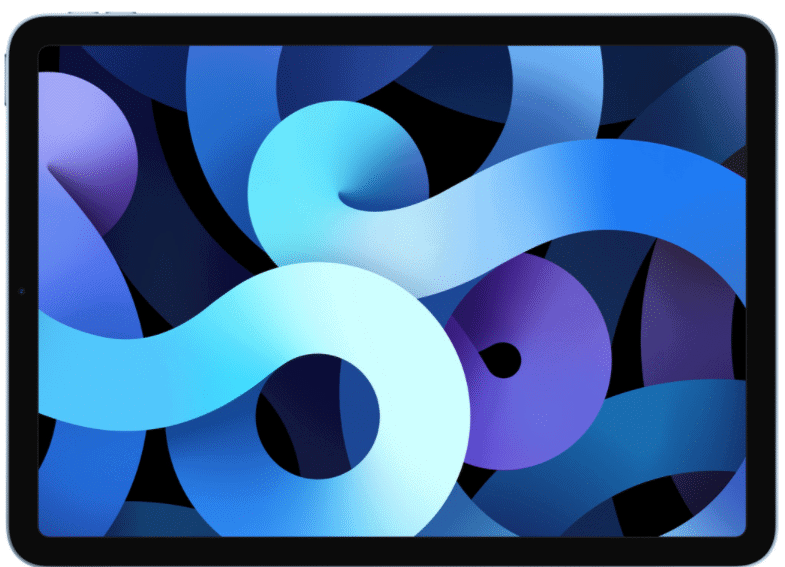 Conclusion
Apple iPad Air 10.9 inch is the 4th generation iPad (mini computer) by Apple with many exciting features. This iPad will be available for consumer in October 2020. So, for further updates, stay tuned with TOP10.DIGITAL.