Apple iPad 10.2 is the newly launched iPad by Apple on Sep 15, 2020. Moreover, this iPad with iOS 14 has many exciting features like supporting the Apple pencil that is being loved by Apple devices lovers. It is also worth mentioning that usually, Apple devices have higher prices and are notoriously known for not cutting the price. However, this time Apple has decreased the price as well as giving a bigger screen. So, TOP10.DIGITAL is here to write down all details about iPad 10.2.

What about new Apple iPad 10.2?
It is a quite fresh and new version of the Apple tablets. Apple launched a previous iPad 9.7 with a 9-inch screen, however, this edition has a 10.2-inch screen with iOS 14. The new device helps you in watching movies, editing files, browsing the internet, and much more. Moreover, now it also supports the Nano SIM card to use the network as well. In other words, we can say it is a big iPhone cum mini-computer that helps to perform the tasks that fall in the domain of computers. The new Apple iPad is available in 32GB and 128GB.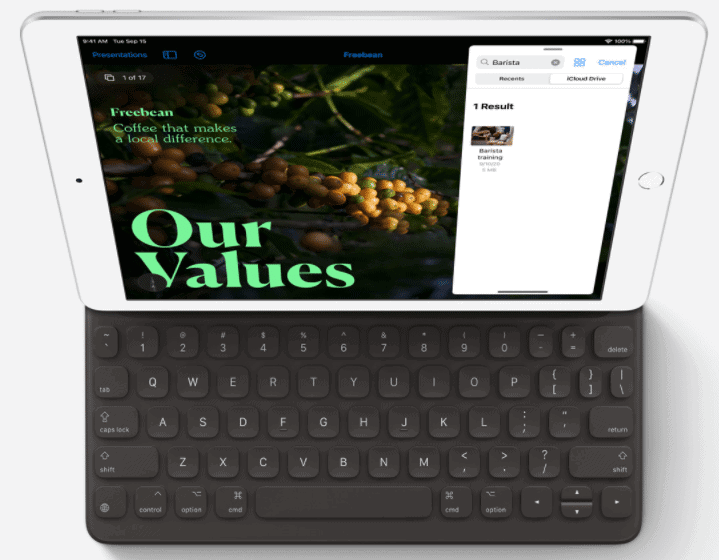 What are the features of Apple iPad?
The new iPad has terrific capabilities with unmatched ease of use and versatility. Moreover, the use of the powerful A12 Bionic chip and Apple Pencil support enables you to do tasks more efficiently. The following are the major features of Apple iPad 10.2.
Using multiple apps at once
The new iPad has a feature that allows you to use multiple apps at once. For example, you are performing and task, and then you receive a FaceTime Video Call. So, you don't need to stop your work, the call will continue in aside while you can continue to do work.
Smart Keyboard Cover
iPad 10.2 has a connected smart keyboard cover. It allows you to use it as a computer and you can do all tasks falling in the domain of a laptop or computer. Apart from this, it also has a touch screen pad.


Support Apple Pencil
Apple iPad 10.2 supports Apple Pencil that allows you to handwrite on the iPad. Moreover, if you are taking a class or lecture then you can make notes quite easily using an Apple pencil. Later you can copy and paste this handwritten text into any text file like MS Words. Besides, you can do creative work too like designing a logo or making a sketch.
Supports Xbox and PS5
This is the most loved feature for gaming lovers. So, the iPad supports the next-gen gaming consoles Microsoft Xbox and Sony PlayStation. These can be connected using Bluetooth and hence you can enjoy your favorite games. You can also try out Apple Arcade, with over 100 ad‑free games in one subscription.
Retina Display
If you love to watch movies then the Retina Display feature is something made for you in Apple iPad 10.2. With incredibly detailed and vivid colors, the gorgeous Retina display is perfect for watching a movie, working on a project, and drawing your next masterpiece.
Long Battery Backup
As we have mentioned earlier that Apple iPad 10.2 uses A12 Bionic Chip which increased the performance and efficiency of the iPad. Hence, its battery lasts for 10 hours that means you can use it all day long.
What is the price of Apple iPad 10.2?
The price of the Apple iPad starts from $329 with 32 GB storage. While the iPad with 128 storage costs $429. Apart from this, it is also available in three different colors Silver, Space Gray, and Golden. So, if you want to buy then you can buy it from Apple Official Site.
Conclusion
Apple iPad 10.2 is available in the market with its exciting features and with 32GB and 128GB storage. It also supports the next-gen gaming consoles Xbox and PS5. Also, its price is very reasonable. So, you can buy it if money is no issue for you. TOP10.DIGITAL will keep bringing you the latest news and updates so stay tuned.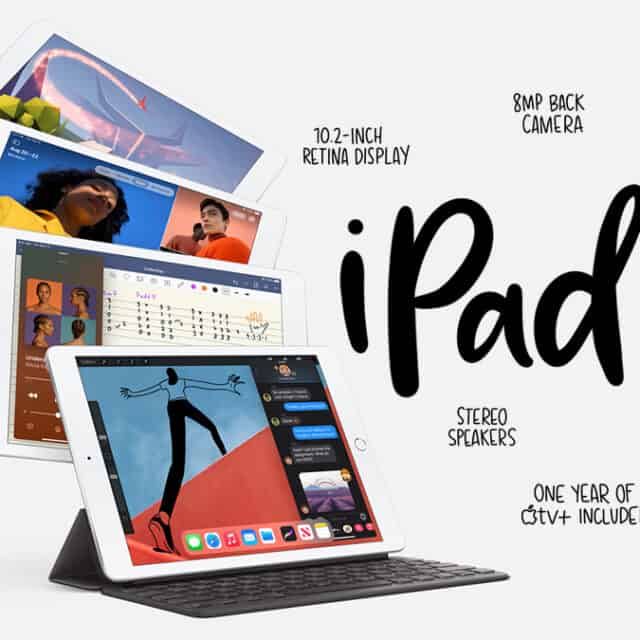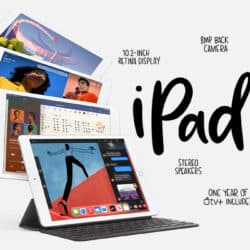 Apple iPad 10.2 Available With Bigger Screen And Low Price
PRO's
Support Apple Pencil
Support next-gen gaming consoles
Long battery backup
Budget friendly
Big Screen
CON's
32 GB storage is less
Expensive Accessories