Microsoft will be launching Surface Duo dual-screen Android phone on September 10, which is initially priced at $1,399 as of now. Consequently, after months of teasing by Microsoft executives on Twitter, the company now allows anyone to pre-orders for the Microsoft Surface Duo to have started in the United States today. Pre-orders will be available at AT & T, Microsoft Store, and Best Buy.

Specifications of the Microsoft Surface Duo
While Microsoft had revealed the design of the Surface Duo in October last year. The company has kept its specifications relatively secret. The device comprises two separate screens OLED screens of 5.6 inches (1800 x 1350) with a ratio of 4: 3 that connects to form an overall workspace of 8.1 inches (2700 x 1800) with a 3:2 aspect ratio.
A big question for the surface Duo was its camera. Microsoft has used an 11-megapixel f/2.0 camera, which includes an auto mode for low light, HDR capture, and a "superzoom" up to 7 times. Both 4K and 1080p video recording features are supported at 30fps and 60fps respectively with electronic image stabilization.
Surface Duo's basic specification consists of a Qualcomm Snapdragon 855, 6GB of RAM, and 256GB of storage. LTE is available at T-Mobile, AT&T, and Verizon, but no support is provided for 5G. Microsoft is also planning to ship a bumper cover with the box.
Microsoft also includes two batteries in the Surface Duo, split down between both the screens. Overall the battery capacity is 3577mAh, which is far less than 4380mAh in the original Galaxy Fold. However, Microsoft promises "all-day battery life," which means up to 15.5 hours of video playback, up to 10 days of standby time, and up to 27 hours of talk time.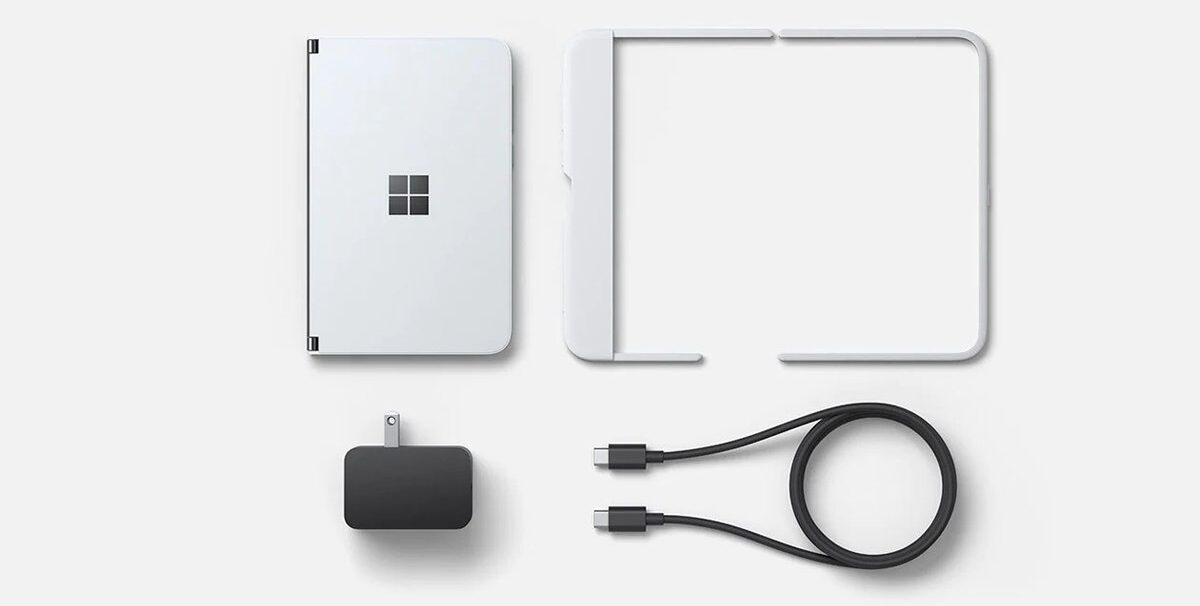 Compatibility with Android Applications
Every Android application will run in Surface Duo without any kind of modification, thanks to two separate screens. And is important to support everything from day one. Developers can also optimize the layout of their application to take advantage of the dual displays and span between them. Microsoft has tweaked its applications like the Microsoft Office suite and one drive. And third parties applications such as Amazon also has reworked the Kindle app to make it feel like you're reading a book by flicking the page on two screens. Microsoft also uses algorithms to predict how to open applications on two different screens.
The result is that if you click any link in an email on the first screen. It will open on the other screen. So you can continue reading the email side by side with a web page like a book.
Microsoft has created APIs for dual-screen applications to work in the Android codebase and is considering to upstream for other manufacturers and others to use. This is part of a broader push to make dual-screen and foldable devices a reality.
The prize will be a consideration point for Surface Duo, just like the Samsung Galaxy Fold and other devices that will try to inaugurate a foldable device or dual-screen device in the future. A lack of 5G connectivity and NFC feature raises questions about battery life. But Microsoft is the beginning of a future, it believes in. Though customers may need to pay a price to be a part of the future.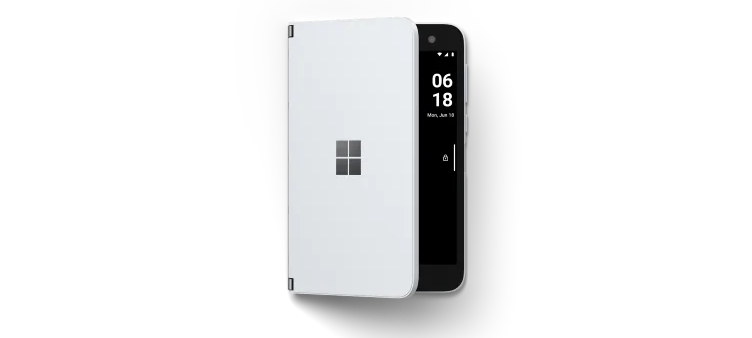 Conclusion
The main question lies in how well the Surface Duo performs. Does it improve the productivity of work or not? And whether two display screens are necessary at all. Though, these types of devices are surely innovative and may need some innovation on the hardware aspect too. But if the final customers are happy and agree with Microsoft, Samsung that two screens are truly needed. We may experience the new future of mobile devices. But if there is disagreement then we will be going to witness an innovative attempt to disrupt the mobile market. However, in the end, mobile phones are witnessing a change and TOP10.DIGITAL is excited to see how everything works out.